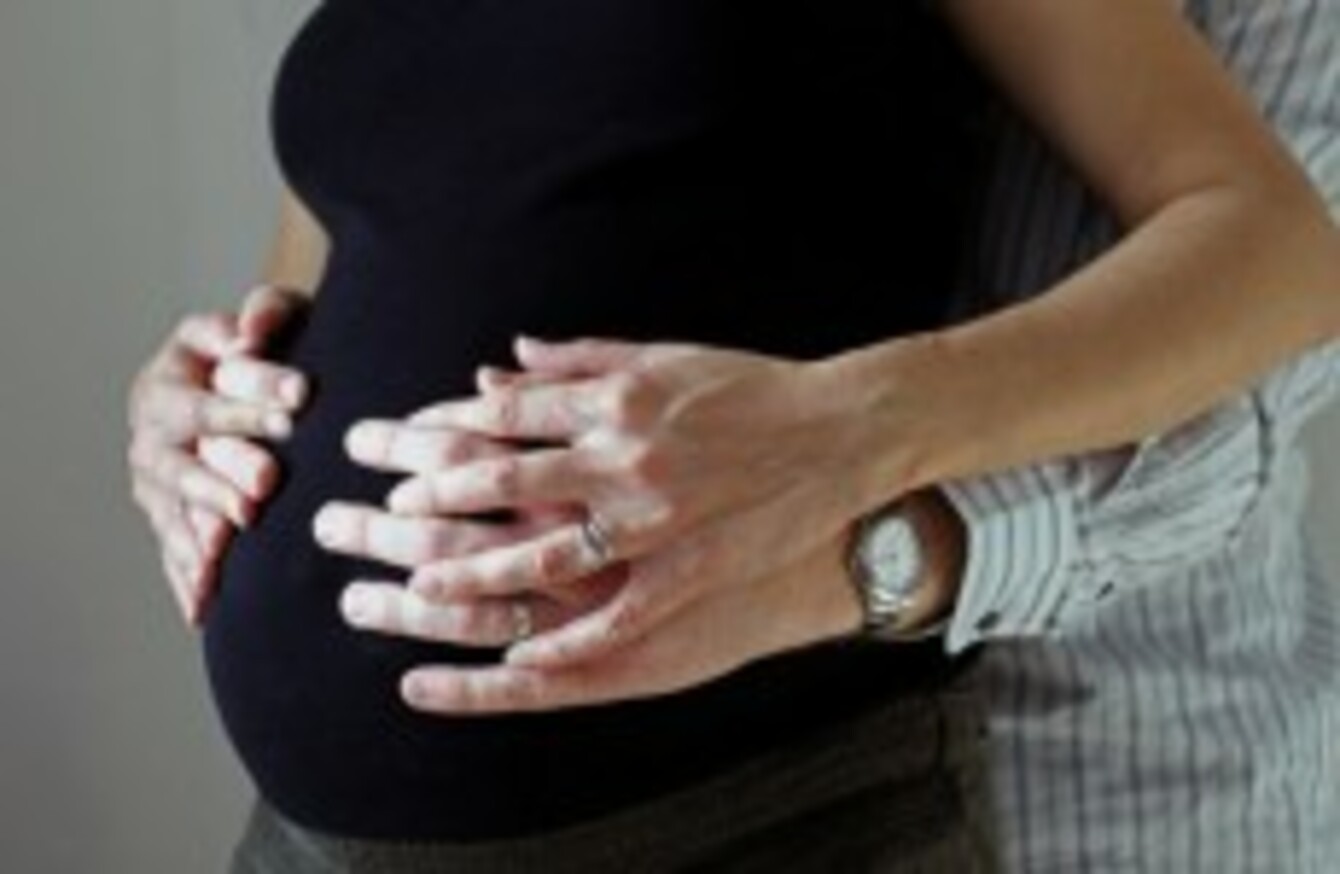 THE EUROPEAN PARLIAMENT will vote today on a controversial proposal to extend maternity leave from 14 to 20 weeks on full pay.
In March, the parliament's women's rights committee narrowly approved a report which called for a Europe-wide standard of 20 weeks' fully paid maternity leave to be set, the Irish Times reports.
The report also recommended that fathers be given two weeks fully paid paternity leave.
The European Commission's original proposal was to extend minimum maternity leave to from 14 to 18 weeks throughout the member states.
On Monday a proposal to extend maternity leave to 18 weeks was
broadly welcomed, however the prospect of extending this time-frame proved divisive.
Business lobbyists had put pressure on MEPs to vote down the 20-week plan, arguing that it will put too much pressure on businesses already struggling to cope.
EU commissioner Maros Sefcovic said that the 20-week plan was not feasible in the economic climate, but that the 18-week plan was in line with recommendations from the International Labour Organisation.
However, Labour MEP Nessa Childers, who has written to other Irish MEPs urging them to support the 20-week proposal, calling on MEPs to
…recognise the long-term benefits to our economy from a better work-life balance, and vote in favour of this legislation in the national interest.
Meanwhile, a survey found that half of all Irish women get full pay while on maternity leave and more than four in five get some contribution from their employers.
The survey by Principle HR found that 19 per cent of women received nothing from their employers when they had a baby.
Women in Ireland are entitled to six months' paid maternity leave: the state pays €265.50 a week. A woman's employer may also contribute to her maternity leave at their discretion. Women are also entitled to a further 14 weeks of unpaid maternity leave.
However, men have no statutory entitlement to two weeks' parental leave, as paternity leave is not recognised in employment law in Ireland. Some employers in Ireland do provide a period of three days paid leave from work for male employees following the birth or adoption of their child.
A survey by Principle in 2008 found that Ireland was a mid-ranking European country in terms of maternity benefit. Scandinavian countries ranked best, with Sweden, Norway and Denmark offering a year's paid maternity leave.
Mark Fielding, CEO of Irish Small and Medium Enterprises told the Irish Times that most of its members do not top up the state maternity leave – and added that if they were required to, employers would hire fewer young women.
He said:
If there are two candidates and one is a buxom young woman of child-rearing years and the other is a fellow, who is an employer going to hire when he or she knows that they will have to pay 20 weeks' maternity leave?