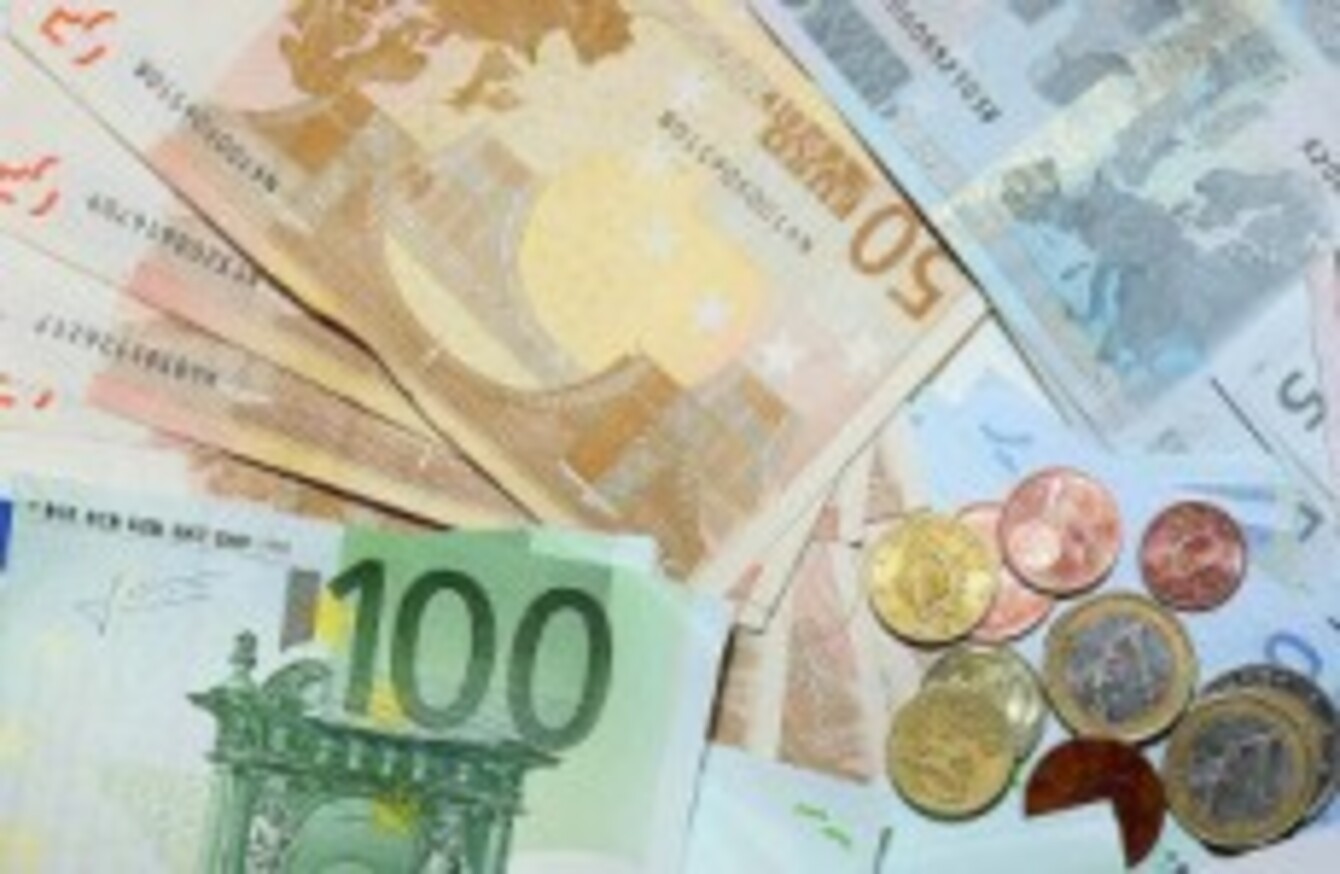 Image: Julien Behal/PA Archive/Press Association Images
Image: Julien Behal/PA Archive/Press Association Images
THE EUROPEAN Central Bank has announced a 0.25 per cent cut in its key interest rate, bringing it to a new eurozone-era low of 0.75 per cent.
The ECB's refinancing rate is the rate of lending offered to commercial financial institutions to fund their operations.
The rate change will directly impact on tracker mortgage holders, because their rate is 'pegged' to the ECB rate and it follows its adjustments – both up and down.
On other mortgage products, commercial banks borrow from the ECB at its refinancing rate and lend to their customers at a higher rate to cover the costs. Given that commercial banks borrow from the ECB at the refinancing rate, the cost of their borrowing will fall by 0.25 per cent, according to today's decision. So will they be passing that cut on to their other mortgage customers?
A Department of Finance spokesperson told TheJournal.ie today that:
Under the terms of the EU – IMF Programme of Assistance the pricing of financial products, including standard variable mortgage interest rates, is a commercial decision for the management team and Board of each bank.
In December, Taoiseach Enda Kenny urged banks to pass an ECB rate cut on to their variable-rate mortgage customers, though he ruled out introducing legislation forcing them to do so.
Responding to a query from TheJournal.ie this afternoon, a spokesperson for Bank of Ireland said that the bank's tracker mortgage customers will have their rates decreased by 0.25 per cent as per the terms and conditions of their contracts.
Otherwise, "the bank will continue to keep other interest rates under ongoing review, while also referring to the continuing elevated cost of funding as highlighted in the Bank's interim management statement published on 24th April: "The Group's operating income and net interest margin continue to be adversely impacted by the cost of funding, the carry-over impact of intense deposit competition in the Irish market in the second half of 2011."
Ulster Bank says that all of its customer accounts linked to the ECB rate will "move in line with the decrease" and its customers with standard variable rate mortgages (SVR) "will also see a decrease in their interest rate by 0.25 per cent from 4.75 per cent to 4.50 per cent".
A spokesperson for Permanent TSB said that the bank is reviewing the situation at the moment.
Rates remain under review at EBS, while AIB says that its standard variable mortgage rate will remain unchanged.
AIB said in a statement: "The ECB base rate is not the primary determinant of AIB's funding costs which are increasingly driven by higher priced customer deposits. AIB will therefore not be reducing the SVR on its mortgages as this would increase losses on our mortgage portfolio."
#Open journalism No news is bad news Support The Journal

Your contributions will help us continue to deliver the stories that are important to you

Support us now
National Irish Bank said that customers with tracker mortgages will have their rates adjusted in line with the ECB rate change.
Urging
ISME is calling on the government to ensure that the banks pass on this reduction to their customers "in full". ISME chief executive Mark Fielding says this afternoon that the rate cut will likely be seen as an opportunity for banks to "maintain the benefit at the expense of their customers".
"The banks should be forced through stiff sanctions, including penalties, to do the right thing and pass the rate cut on to their hard-pressed customers," he said.
If this Government is to have any credibility, it will confront the banks, in particular those who have steadfastly refused to pass on reductions in the past, and force them, through legislation if necessary, to comply. It is about time that the requirements of the taxpayer received preference over the greedy vested interests of the bailed-out bankers.
Sinn Féin finance spokesperson Pearse Doherty has also urged the government to ensure the rate cut is passed on to mortgage holders and businesses across Ireland.