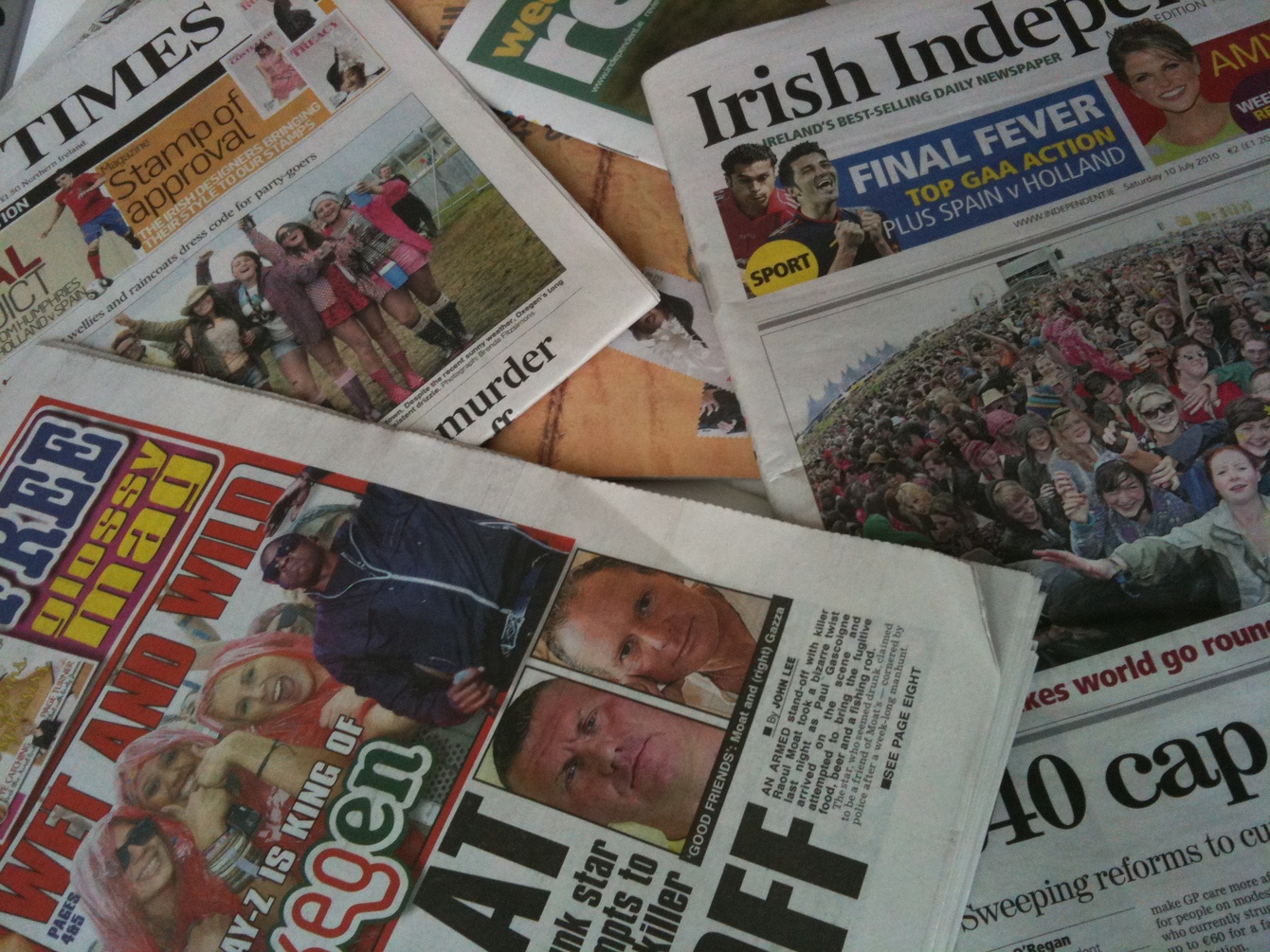 The Irish Times leads with the announcement that the two Irish banks tested by the EU passed their stress tests, but says that questions have been asked about the rigour of their tests given the fact that just seven institutions (out of 91) failed.
It also carries news of how Richard Bruton told the MacGill Summer School that Fine Gael would replace every single member of every State board within six months of taking office, should they win the next general election.
Inside, it reveals that Lucinda Creighton held a fundraising event in April that was attended by a heavily indebted property developer – and that she was unaware that he had been hauled before the Commercial Court just a month before.
The Times' magazine recounts the experiences of an Irish graduate, Sarah Geraghty, who moved to Washington for nine months to kick-start her career.
The Irish Independent leads with a declaration of how a series of forthcoming mortgage interest rate hikes will send homeowners "right over the edge" and break their finances beyond repair, according to mortgage experts.
Inside, it reports that a Galway resident was sentences to five years in prison after being found guilty of attacking his wife's toes with a Stanley knife, as well as biting her noes and slashing her face in a subsequent attack.
The Weekend Review magazine profiles RTÉ broadcaster Miriam O'Callaghan and how she sustains "a loving husband, the happy family, and a media career that has broken the mould" at the age of 50.
The Irish Examiner leads with calls for a national debate on knife crime from victims' support groups, after 20-year-old James Joyce was stabbed to death in front of his pregnant girlfriend.
It also reports on criticisms from residents across the country at government plans to introduce tolls on national roads, with reports coming from Age Action Ireland, the AA and from Fianna Fáil backbenchers.
The Star leads with a similar tack to the Examiner, revealing that Joyce told his friends "I'm alive" seconds before he was fatally stabbed on Thursday night.
Inside, it disappoints readers by claiming it could not coax Paul the Octopus to predict the winners of the Galway Races.
On its back page it carries a warning to Juventus from two-time former coach and current Ireland manager Giovanni Trapattoni, saying that Shamrock Rovers have the potential to cause them serious problems in their Europa League clash.
Abroad, The Guardian leads with the political return of Gordon Brown, who in his first major appearance since the formation of the Conservative-Liberal Democrat coalition, called for 'smart aid' for Africa.
Haaretz of Israel reports that the country has warned the UN that North Korea's plans to develop ballistic missiles could scupper plans for peace in the Middle East.
And in France, Le Figaro reports that the Deepwater Horizon explosion that caused the BP oil leak in the Gulf of Mexico could have been avoided, because safety alarms on the platform had been turned off to let employees sleep.
#Open journalism No news is bad news Support The Journal

Your contributions will help us continue to deliver the stories that are important to you

Support us now