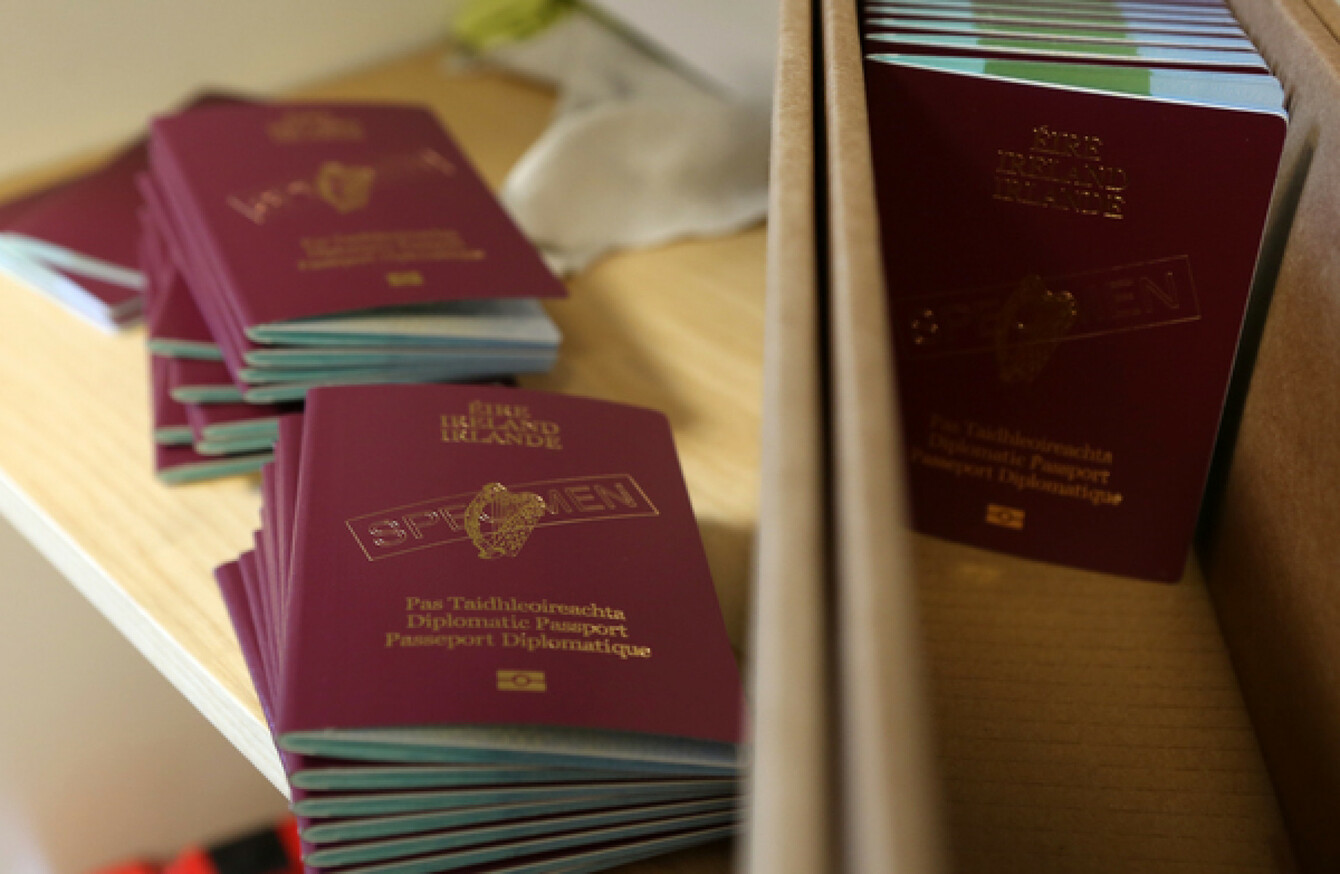 Image: samboal
Image: samboal
IT'S PEAK SEASON for the passport service with applicants telling TheJournal.ie that they have been waiting up to eight weeks for their documents to arrive.
The total number of applications received during the first four months of this year is up by 10% on the same period last year and it has increased by a quarter compared to two years ago.
A spokesman for the Department of Foreign Affairs said that this is caused by several factors, including a trend towards early renewal of passports, a growth in outbound travel, and a growing population.
Renewal applications received through Passport Express are currently processed in 16 working days. However first time applications and those with lost or stolen passports take longer to process.
The spokesman explained:
For these category of applications, robust identity verification and entitlement checks, as well as vital fraud and security procedures, are necessary to ensure that the integrity and security of the Irish Passport is maintained. These checks take additional time to complete.
The growth in demand comes following a record-breaking year for the passport service with 779,000 passports issued in 2017. One fifth of these were issued to Irish citizens in Northern Ireland and Britain.
In response to a parliamentary question from Louth TD Declan Breathnach, Foreign Affairs Minister Simon Coveney said that the target turnaround time for passport applications made online is 10 working days, plus postage, but that the majority are completed within five working days.
"My Department has an extensive communications strategy to promote good practice amongst passport holders when planning to travel abroad," Coveney said.
The online service can be used for adult renewals and passport card applications. It is planned to further extend this service to other categories of renewals by the end of the year.
Extra staff
In an effort to deal with the seasonal surge in applications the passport service recruits temporary staff to work through the backlog every year.
This year 220 temporary staff were taken on board. The number of permanent staff was also increased by 12 to 322. Targeted overtime is also being used in all passport offices to help work through the logjam.
The Department of Foreign Affairs advises applicants:
To check the validity of their passport in advance of booking travel.
To apply at least 6 weeks in advance of their travel plans.
To consider the online passport application service (if they are eligible adults renewing their passport).