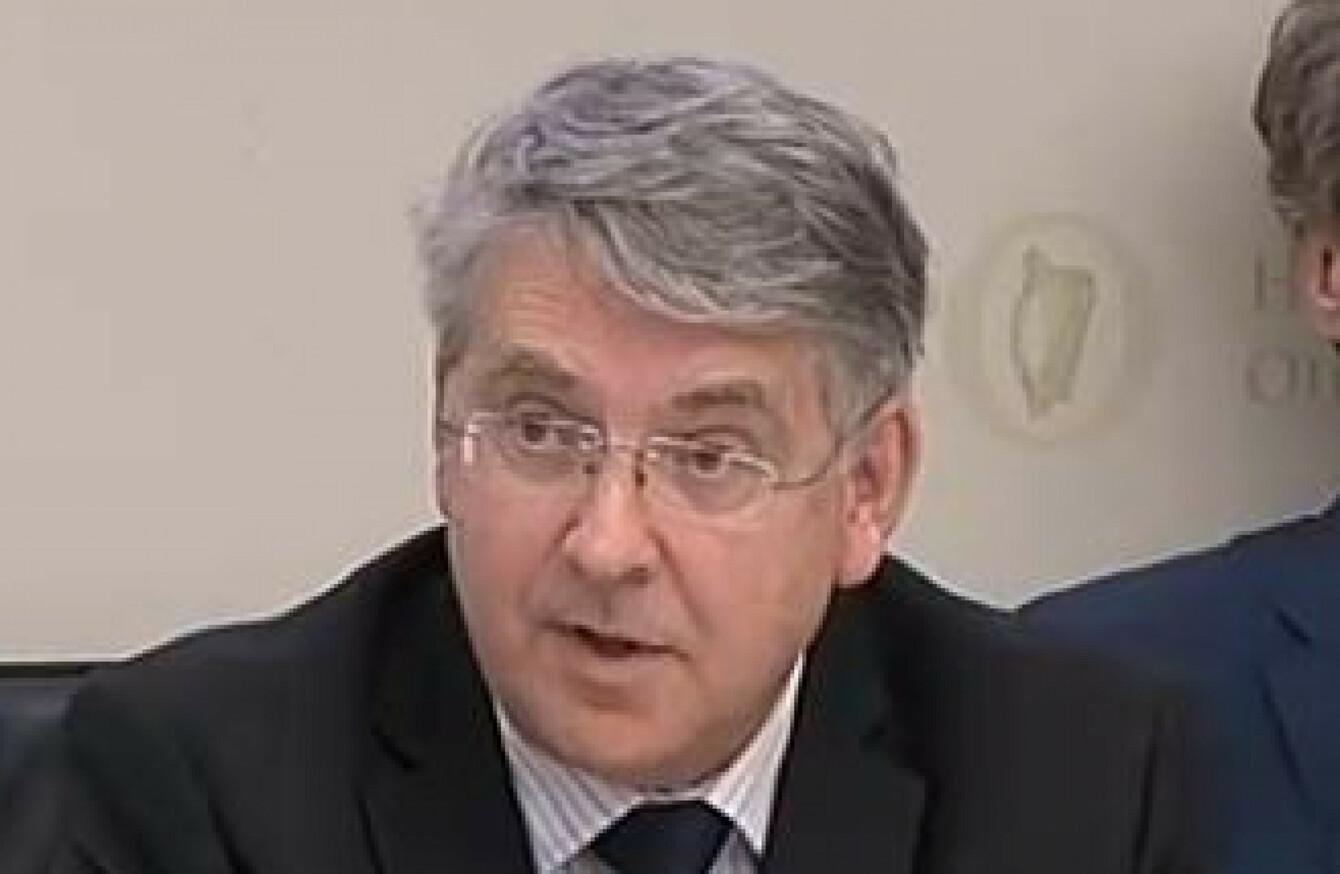 Niall Burgess
Image: Oireachtas.ie
Niall Burgess
Image: Oireachtas.ie
THE DEPARTMENT OF Foreign Affairs (DFA) has apologised for the delays being experienced by people who have applied to receive or renew a passport.
Niall Burgess, Secretary General at the DFA, today told the Public Accounts Committee (PAC) it is "a matter of immense frustration" for staff at the Passport Office that it's taking longer than planned to process some applications.
Burgess said the service "for the most part" is working well but acknowledged that many people are concerned they won't receive their passports in time for travel plans.
Burgess said staff are showing "immense grace under pressure" but added: "The phone service is not what it should be at present and I apologise for that."
The office has received about 9,500 queries in the past week alone, he said, adding that employees are "not turning anyone away".
In recent weeks some people who have experienced delays in receiving their passports complained that they were unable to get through to the Passport Office via phone.
Catherine Murphy of the Social Democrats said she's aware of a number of people who have missed travel plans due to the delays. One person missed a family wedding abroad, something she described as "very hurtful".
Burgess said that when staff at the Passport Office are made aware that a person may miss a holiday or travel commitment because of a delay, they will "pull that application and process it". He said he's not aware of anyone missing a flight for this reason.
Targets 
So far this year, more than 100,000 passport applications have been processed – with over 90% of these being processed within 10 working days.
However, about 50% of the separate 100,000 applications made via the Passport Express postal service in the same period are not being processed within the 21-day target.
Some 27,000 applications have taken over six weeks, while a further 22,000 have taken up to eight weeks.
Burgess said it takes longer to process first-time applications and those relating to lost or stolen passports due to the checks that need to be carried out.
Family delays
Burgess noted that some families are experiencing delays because one or more of their children may not have had a passport before. When families apply for more than one passport at a time, these applications are bundled together and, as such, all end up taking longer to process.
He said children's passports will likely be able to be renewed online by the end of the year (currently only adult passports can be renewed online), something that will speed up the process.
He said processing times are in line with international norms and that the office expects to meet all targets by next month.
Burgess said the number of people from Northern Ireland applying for passports is similar to last year, but that there has been a 20% increase in the number of applications from Britain.
#Open journalism No news is bad news Support The Journal

Your contributions will help us continue to deliver the stories that are important to you

Support us now
He said this isn't having a major impact on processing times, noting that more people are applying for passports in general.
Temporary staff 
Burgess said the Passport Office has three printing machines and does not need additional capacity.
He said the majority of passport applications are processed in the first half of the year, with the surge in applications happening earlier every year.
To meet this demand, the office hires temporary staff. Burgess said it was hoped that these employees would be in place by 1 January but that there was a delay due the garda vetting process taking longer than it had in previous years.
He said the balance between permanent and temporary staff may need to be reviewed.
Speaking about the price of passports, Fiona Penollar, Director of the Irish Passport Service, said it costs about €40-50 to produce a passport, excluding central costs.
A standard adult 10-year passport costs €80 (€95 if applying from abroad), while a five-year passport for a child costs €30 (€45 if applying from abroad).