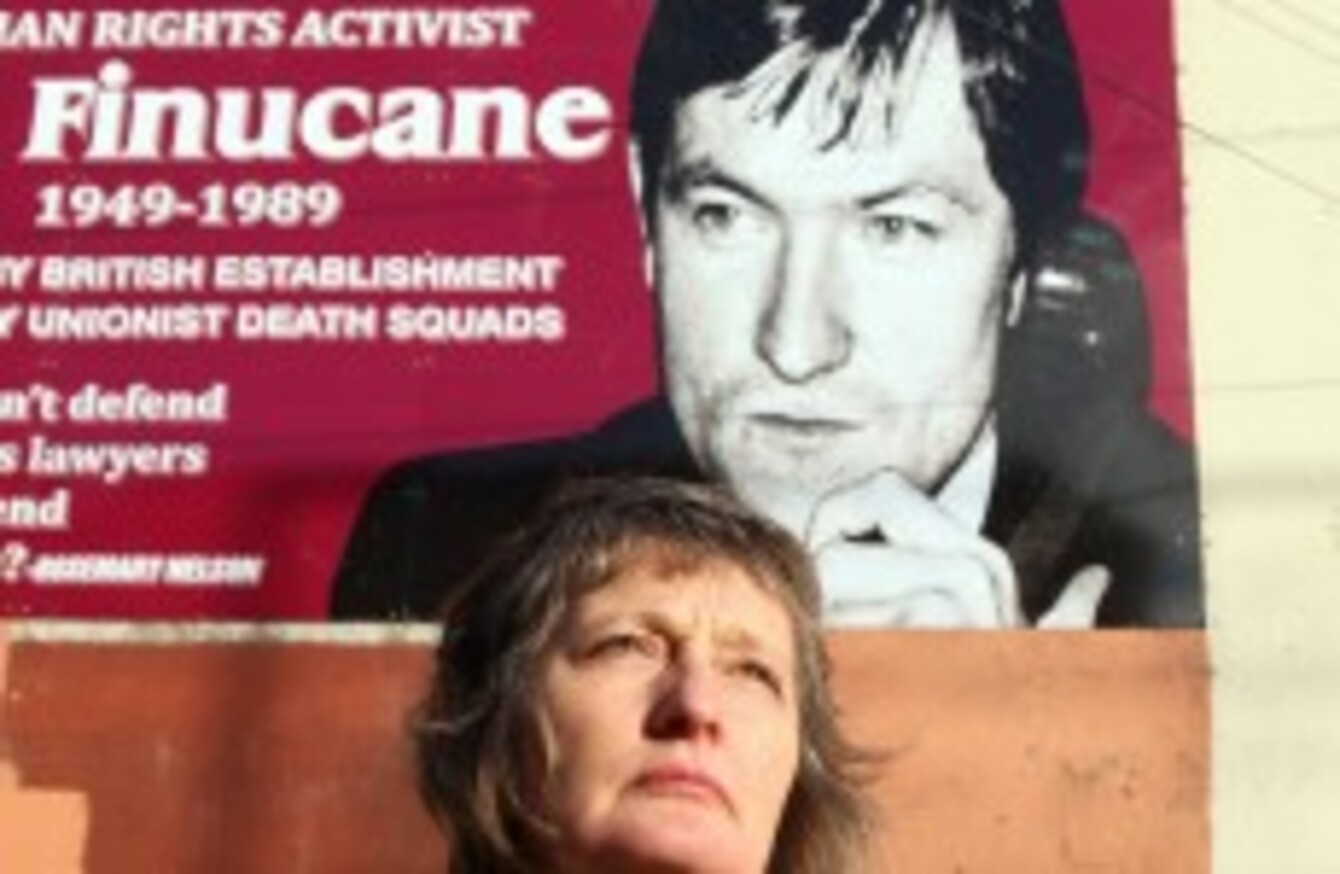 Geraldine Finucane, the wife of Pat Finucane, at the unveiling of a mural in west Belfast on Sunday
Image: Paul Faith/PA Wire
Geraldine Finucane, the wife of Pat Finucane, at the unveiling of a mural in west Belfast on Sunday
Image: Paul Faith/PA Wire
A LONG-AWAITED REVIEW of the evidence around the killing of Belfast solicitor Pat Finucane is set to be published this afternoon.
The 500 page report by Lord Desmond de Silva  is based on all existing documents surrounding the controversial 1989 murder of the lawyer, including some classified documents. British Prime Minister David Cameron will make a statement on the report at 12.30pm today.
Speaking on the Today programme on BBC Radio 4 this morning, Pat Finucane's son John criticised the British government for not holding a full inquiry into the killing.
"Every time the [British] government have said they will look into the circumstances of the murder of my father, they have done so in a way which has excluded any involvement of my family," he said.
You don't apologise for something but then not fully admit what it is you are apologising for, and I think that's what the prime minister has done.
Pat Finucane, a 38-year-old Catholic lawyer, was shot dead by masked loyalist paramilitaries in front of his wife and three children at their Belfast home in February 1989.
The Guardian reports that former Northern Ireland secretary of state Peter Hain has said the murder of Pat Finucane was the 'worst stain' on Britain's record during the Troubles.