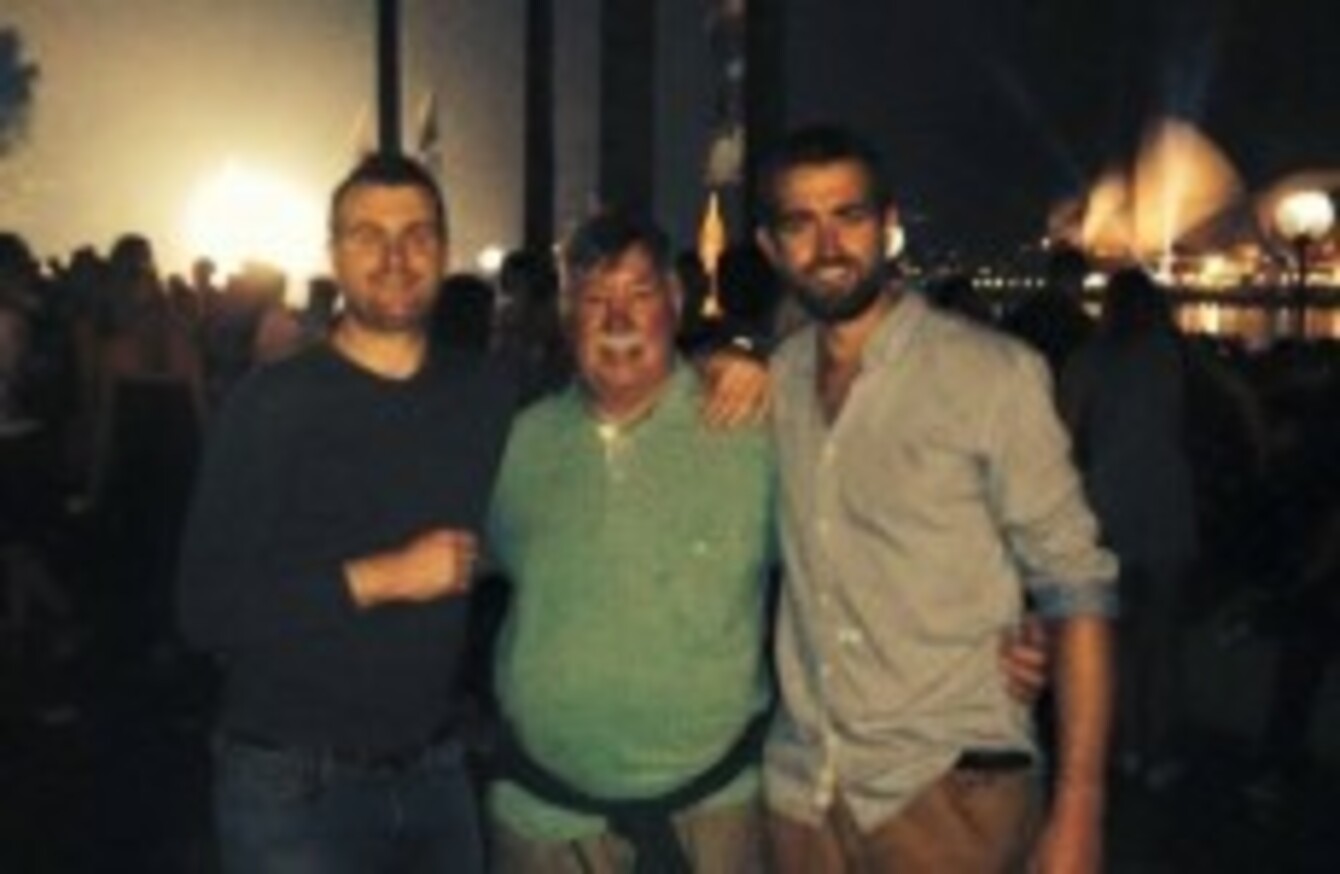 The photograph posted on Barry Lyttle's Facebook page last night
Image: Facebook
The photograph posted on Barry Lyttle's Facebook page last night
Image: Facebook
Updated 11pm
AN ANTRIM MAN who was allegedly punched unconscious by his brother on a Sydney street has regained consciousness in hospital.
Patrick Lyttle, who is 31, has been in intensive care in St Vincent's Hospital in Sydney since the incident happened in the early hours of Saturday morning.
His brother, Barry, is alleged to have punched his younger brother once during a disagreement outside a nightclub.
Barry had travelled to Australia with their father just days before to visit Patrick.
Patrick Lyttle woke up today and is sitting up in bed, the Sydney Morning Herald reports.
The paper says that he has been taken out of the intensive care unit and is now conscious and stable.
Barry was granted bail earlier this week after spending 48 hours in police custody over the incident. He was charged with recklessly causing grievous bodily harm. He had a low blood alcohol level at the time.
There were a large number of supportive comments on Facebook last night after Barry Lyttle uploaded a photograph of himself with his brother and his father last night.
"Stay strong lad, hope everything works out for you all," one commenter wrote.
"Everyones behind u barry! Stay positive and positive things will happen. Thoughts are with u and ur family x" another said.