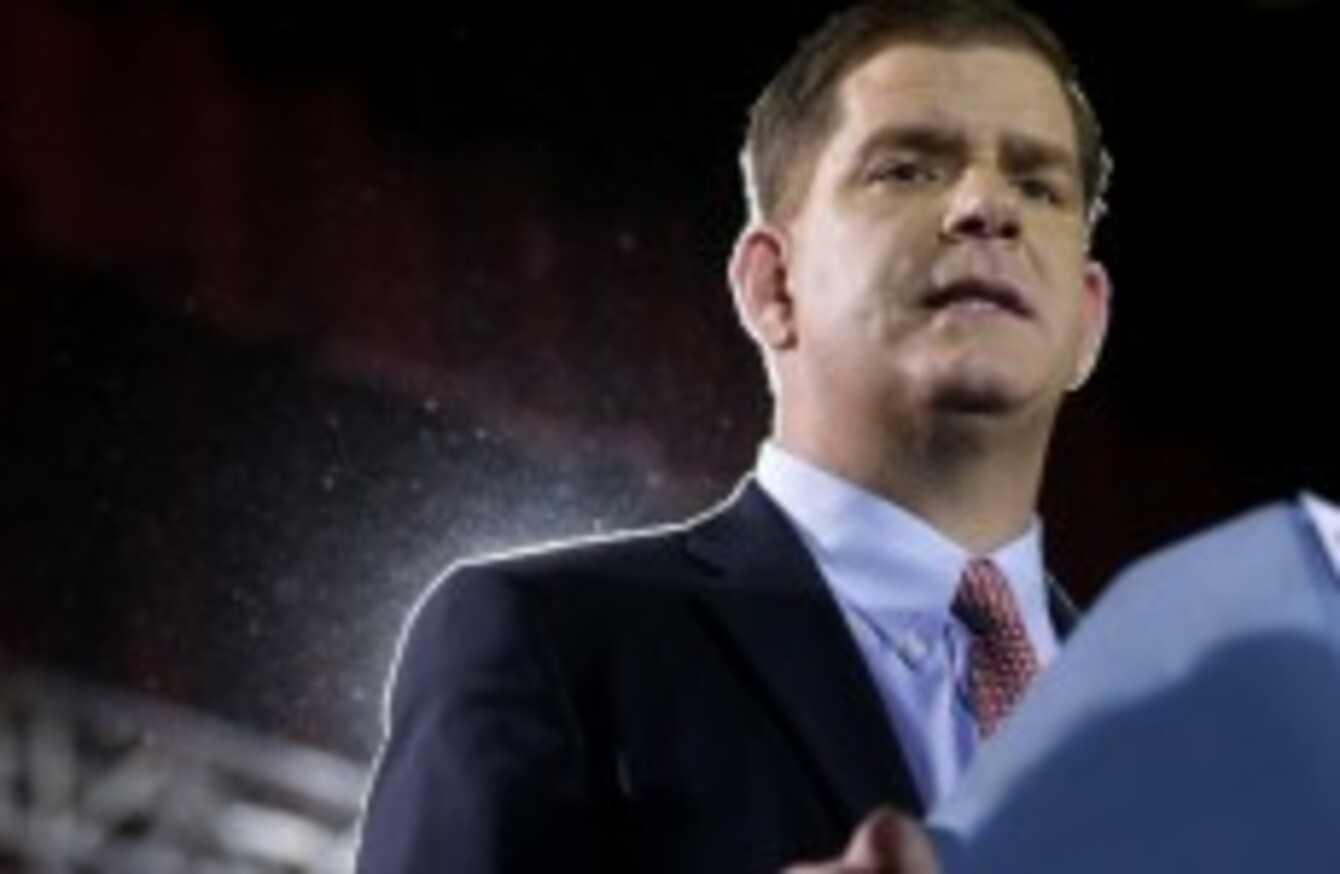 Boston Mayor Martin Walsh addresses an audience after being elected last November.
Image: AP Photo/Steven Senne
Boston Mayor Martin Walsh addresses an audience after being elected last November.
Image: AP Photo/Steven Senne
THE NEWLY ELECTED Mayor of Boston Martin Walsh has says the he will attend his city's St. Patrick's day parade if it is "inclusive".
Walsh told Miriam O'Callaghan on RTÉ Radio that at present he will not attend the parade because of a it's ban on gay groups  but that he is "trying to negotiate something so I can make it inclusive and I can march in the parade".
Walsh said that the gay community has been excluded from the parade in Boston for 20 years and that their ban was upheld by the Supreme Court.
He added that he has met with the parade organisers and emphasised to them that Irish people have been oppressed throughout history so their attitude is at odds with their celebration of Irishness.
"I explained to them that  if you look at Irish history, a lot of Irish history was built on oppression by countries against the Irish," he said.
Excluding isn't the way to be inclusive. I think it's far beyond the time to stop looking at oppressing people. For me it's about inclusion. Excluding people is the wrong message and as Mayor of the City of Boston I will not tolerate that.
"We were the fist state to allow gay marriage and there may be people listening who don't agree with it but it doesn't affect people who aren't gay," he added.
Another new Mayor, New York's Bill de Blaiso, is taking the same stance as Walsh in refusing to attend his city's St. Partick's Day parade over the ban on open expression of LGBT rights.
Their position has led to calls for Irish politicians to take a similar viewpoint but Taoiseach Enda Kenny has indicated that he is committed to attending the New York, saying it is "about our Irishness and not about our sexuality'.
Irish roots
Walsh also told O'Callaghan during the course of the interview that the Irish language was the first language spoken in his house as he grew up in Boston.
The man talked about as a potential Presidential candidate said that, as a son of two emigrants from Connemara, he wouldn't consider himself fluent but that he can speak and understand the language well.
In my house we grew up where Gaelic was the primary language. We picked it up. I can speak some but understand it all. Still, a lot of discussion in my house and Gaelic is still spoken a lot.
Hi brother and his father would still speak the language he said before adding that he hopes to visit Ireland in the near future.