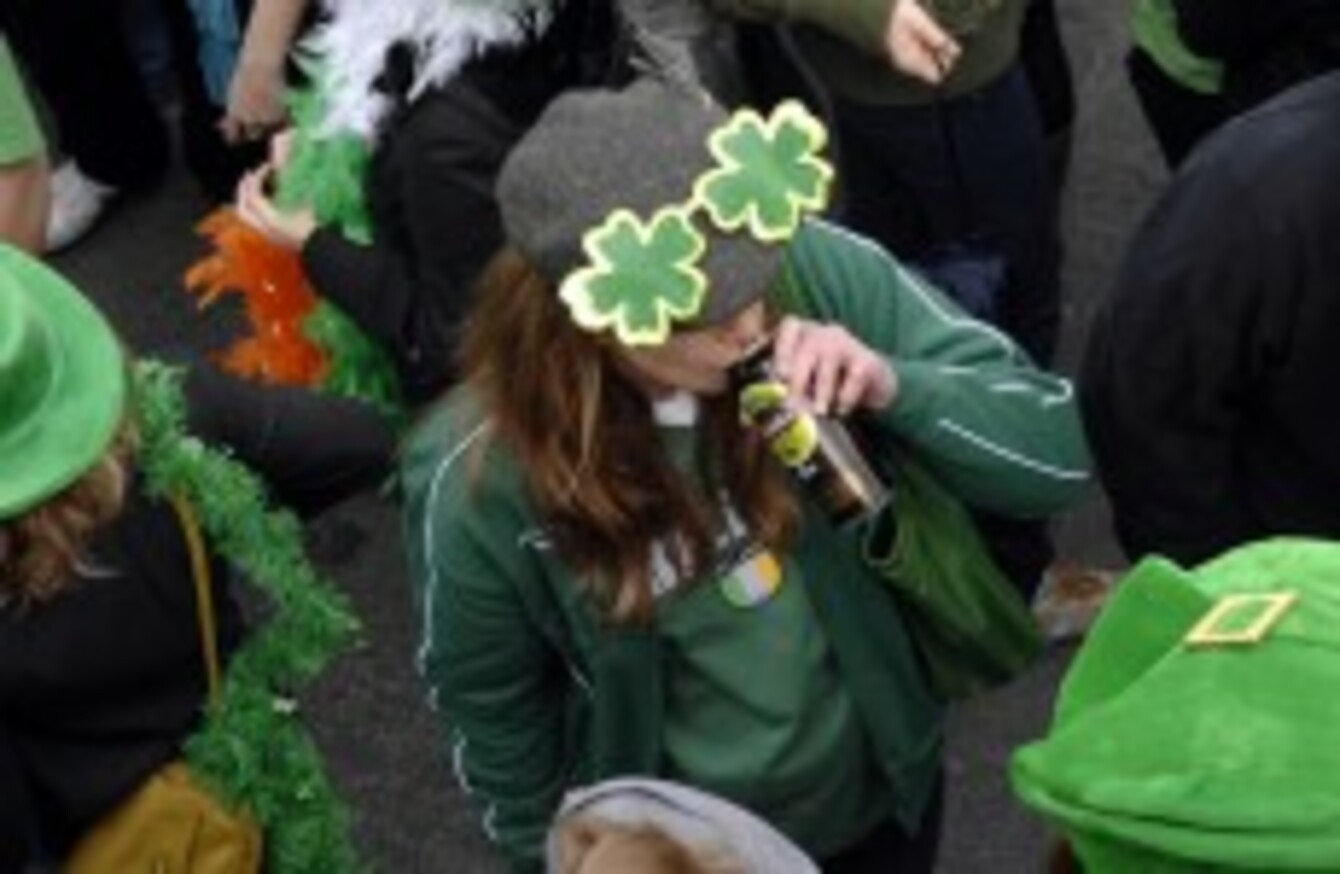 File photo
Image: Laura Hutton/Photocall Ireland
File photo
Image: Laura Hutton/Photocall Ireland
ALMOST THREE DOZEN bars, restaurants and off-licences have agreed to halt alcohol sales for an early St Patrick's Day celebration created by students at a Pennsylvania university.
The move is an effort to curb drinking for the unofficial holiday which has become known as State Patty's Day, using the Americanised term for the holiday.
In exchange, each business will receive a $5,000 (€3,700) subsidy to help account for lost revenue. A committee composed of Penn State university and community leaders announced the plan and listed 34 businesses that it said supported this Saturday's "alcohol-free zone."
Every downtown establishment that sells alcohol will refrain from doing so on Saturday, said Damon Sims, university vice president of student affairs and co-chairman of a committee known as the Partnership: Campus & Community United Against Dangerous Drinking. The majority of the funds to pay for the subsidies to businesses would come from campus parking fees collected during previous State Patty's Day weekends, he said.
State Patty's Day was created in 2007 to celebrate St. Patrick's Day when it fell on spring break that year. But the holiday no longer falls during the break, and school administrators, student leaders and community residents have grown weary of a weekend that has become synonymous with excessive drinking and property damage.
Besides that, the last thing Penn State needs as it seeks to redeem its reputation after the Jerry Sandusky child abuse scandal is more negative attention.
Other schools have similar unofficial holidays, but Sims said he thought no other university community had gone to the extent of getting establishments to go alcohol-free.
"Everyone in the partnership really wanted this to go away. … This became one of the few things that we thought of that we hadn't tried," Sims said in a phone interview. "Perhaps we can find more headway than in the past."
"Excessive drinking"
The weekend in recent years has also sparked talk on social media, which authorities have said has contributed to a spike in out-of-town revelers.
"This is an outside-the-box solution that businesses, the borough, student leaders and the University have embraced," Tom Fountaine, borough manager and committee cochairman, said in a statement that included declarations of support from student and business leaders.
Police, along with community, school and student groups, have ramped up efforts in recent years to counter the excessive drinking that marks State Patty's Day. Fraternities and sororities banned parties for Friday and all social functions Saturday. Volunteer opportunities have also been promoted as alternative activities in a day of service.
Last year, authorities said arrests dropped by about 13 per cent to roughly 300.
Food and non-alcoholic drinks will still be offered by establishments to appeal to "responsible visitors." Penn State's two campus hotels also planned to cut off alcohol sales on Saturday.
It was unclear how the initiative would affect establishments that weren't downtown. In previous years, state liquor stores closed early for the day.
Making downtown alcohol-free means the stepped-up police presence can focus on cracking down on house parties or otherwise unlicensed establishments, Sims said.