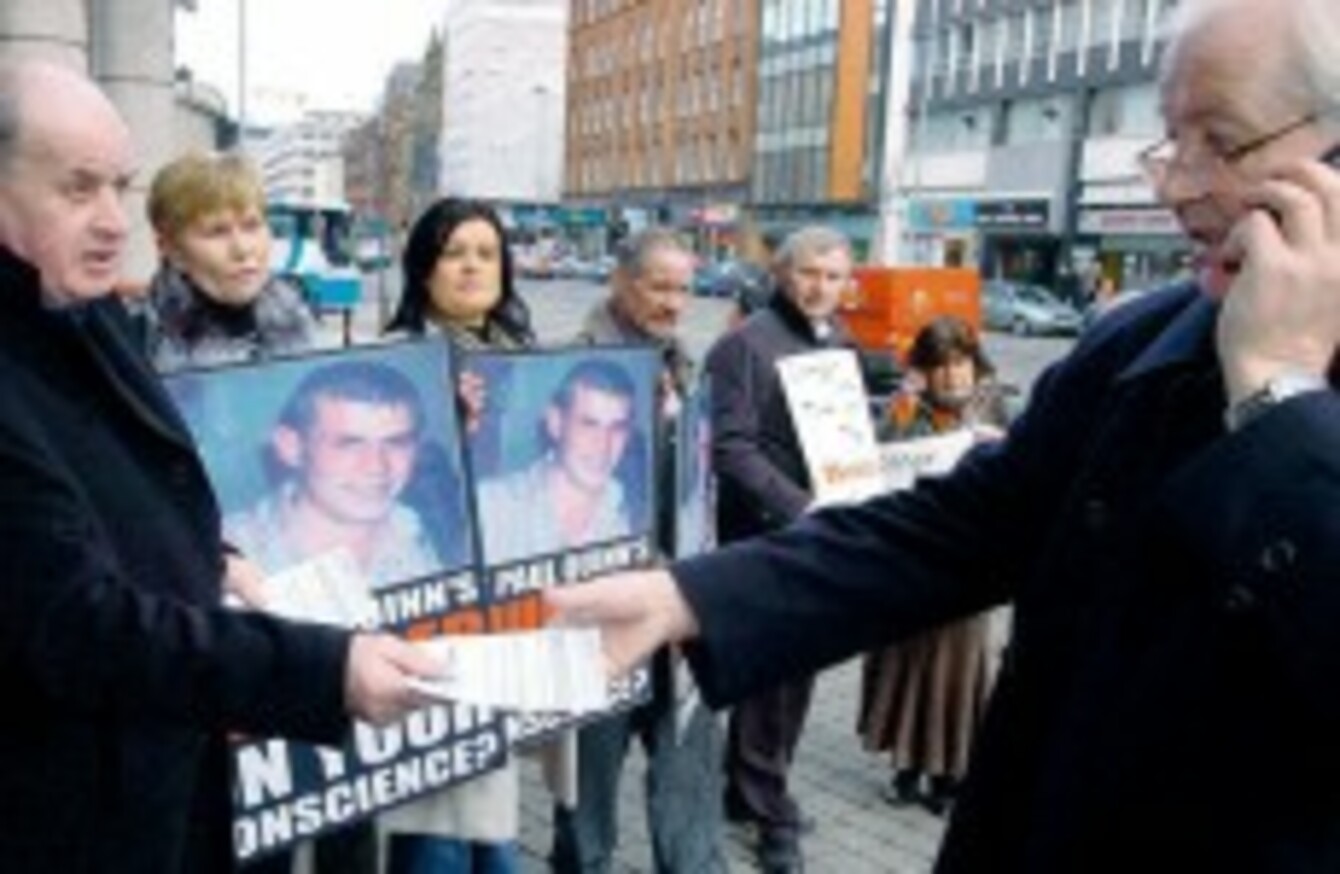 The Quinn family and supporters handing out information at a picket in Belfast in 2010
The Quinn family and supporters handing out information at a picket in Belfast in 2010
A MAN IN his early twenties has been detained by gardaí in connection with the killing of Paul Quinn. The 21-year-old died after being savagely beaten at a barn in Tullycora, close to the village of Oran in October 2007.
It's widely believed that former or current members of the IRA were behind the attack.
Northern Ireland's now-disbanded ceasefire watchdog the Independent Monitoring Commission said the murder had stemmed from a local dispute, but that ex members of the IRA may have been involved. Sinn Féin have repeatedly denied the killed was authorised by the IRA leadership.
In a 2011 appeal on RTÉ News, Paul's parents said they remained hopeful that his killers would be brought to justice.
Stephen and Breege Quinn said they believed that people living locally knew "all about" Paul's killing and called on them to go to gardaí or the PSNI with information.
The man detained today was arrested close to the border at Dromad in Co Louth. He is being questioned at Carrickmacross Garda Station in Monaghan under the provisions of Section 30 of the Offences Against the State Act.