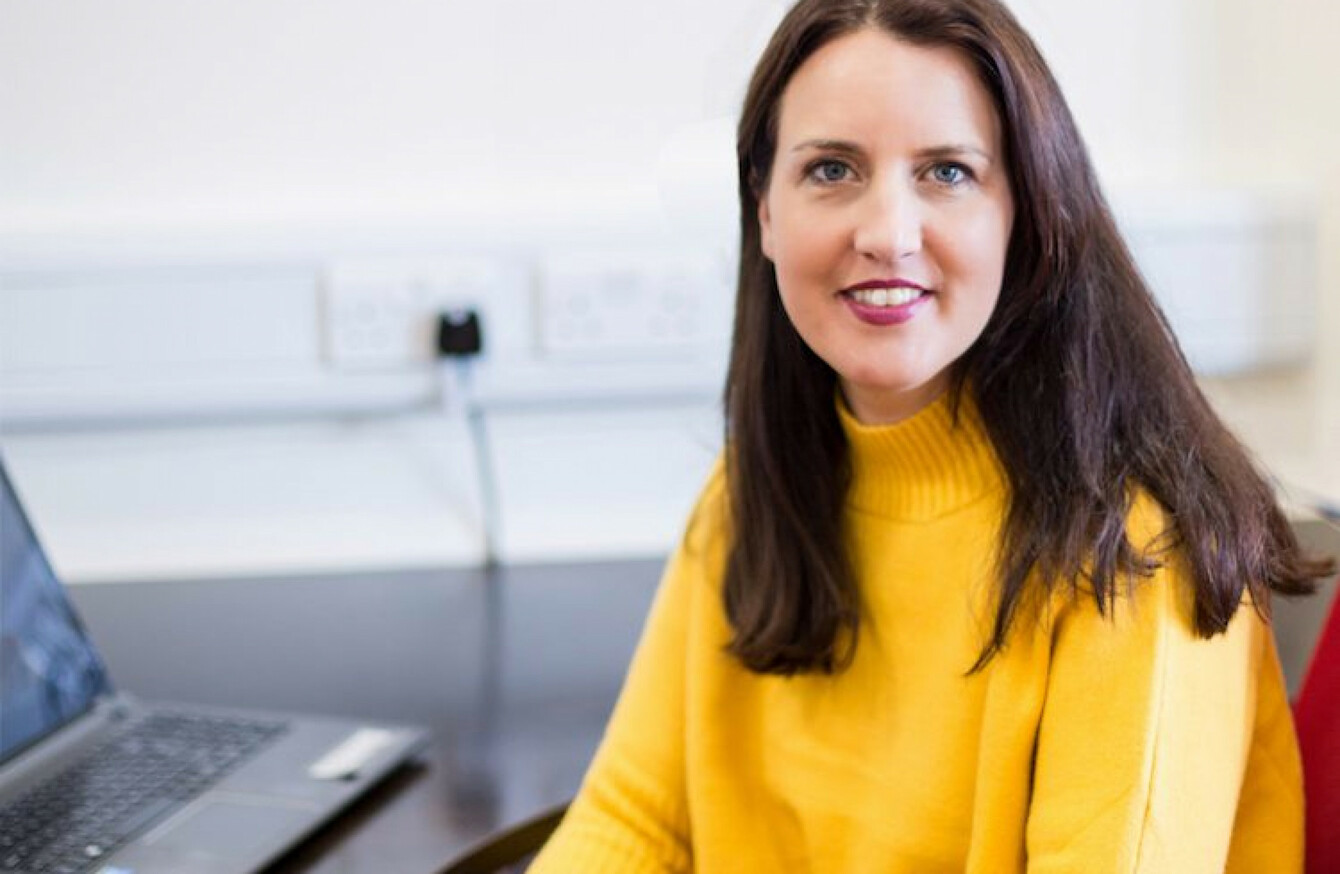 Image: Payslip
Image: Payslip
IT WASN'T OUT of necessity that Fidelma McGuirk set up her fintech business in Mayo, but she admits she needed to get creative when she moved out west.
After a decade in senior roles at Terry Clune's Taxback group, hiking enthusiast McGuirk and her keen surfer husband decided to move to Westport in 2015 to get more of the outdoors life.
"I'm from Wexford and my husband from Dublin, but it was a question about where we want to live our life and raise our kids," McGuirk tells Fora.
But for all the positives of living along the Wild Atlantic Way, the region isn't renowned as a financial services hub, which left McGuirk with a dilemma.
She says Westport is a thriving entrepreneurial town – last year Portwest's Harry Hughes took home EY's entrepreneur of the year gong – but since the main industries in the region are hospitality and farming, McGuirk was left scratching her head.
"Looking at my background, I had to figure out something that would be useful in the market. Over the years, when I was international director of Taxback, we set up across 21 countries and something I saw we suffered the pain points of was managing payroll.
"It was near impossible to manage global payroll in a streamlined way that provided consolidated reporting and a good user experience. That led me to build a software solution."
Her startup, Payslip, does more or less what it says on the tin, providing a cloud-based system that helps businesses manage international payroll.
Experience
Despite her work experience being in one of Ireland's biggest financial firms, McGuirk says the process of launching a startup wasn't completely alien to her.
During her time at Taxback, which employs more than 1,200 people worldwide, she oversaw the creation of several businesses that were spun out of Clune's main firm – including Sprintax, which helps foreign students in the US with their tax returns.
When developing the spin-outs, McGuirk says she built up a team of 30 developers to create software services and got a lot experience in bringing a product to market.
But she admits that starting out completely on her own was very different to having the resources of Taxback behind her.
"You have to be very resourceful in terms of where you find the skilled people you need and how you budget. There is a lot of compliance to keep in mind with fintech as well.
"Setting up a business now, there are parts of it that are more regulated than it would have been 20 years ago. And when you are a startup, there is no shortcut or startup version of cyber security you can buy into, you need the full suite."
Business out west
Up until recently, McGuirk and her husband had bootstrapped the company after putting €95,000 of their own money into the business.
It has secured around a dozen clients so far across the agricultural, software and engineering sectors. These companies are operating in 14 countries and pay a yearly licence fee for the system.
In recent weeks, Payslip bagged €1 million in backing from a host of investors – including Dublin venture capital firms Frontline Ventures and Tribal VC, and also Halo Business Angel Network syndicates Bloom Equity and WxNW.
McGuirk says the funding will be put towards recruitment of some senior staff, such as a lead tech engineer and sales manager, and so far the firm hadn't been held back by its location in Ireland's west.
"We are growing and, in terms of our client acquisition, there is additional investment for the overseas troops and multinational client support we have to put in.
"You might wonder if you can get what you're looking for talent wise in the west of Ireland. Well, we have lots of CV applications coming through.
"Our software platform is for multinational enterprises and, by their own definition, if you have a good technology solution they don't really mind where you are based. That's not relevant for their deployment, so we don't see our location as a hamper."
She adds the funding raised gives the firm two years to focus on expansion.
"We would prefer not to go back for more funding, but if I sign up certain clients we might have to turn around and go for funding again."
Sign up to our newsletter to receive a regular digest of Fora's top articles delivered to your inbox.
Written by Killian Woods and posted on Fora.ie