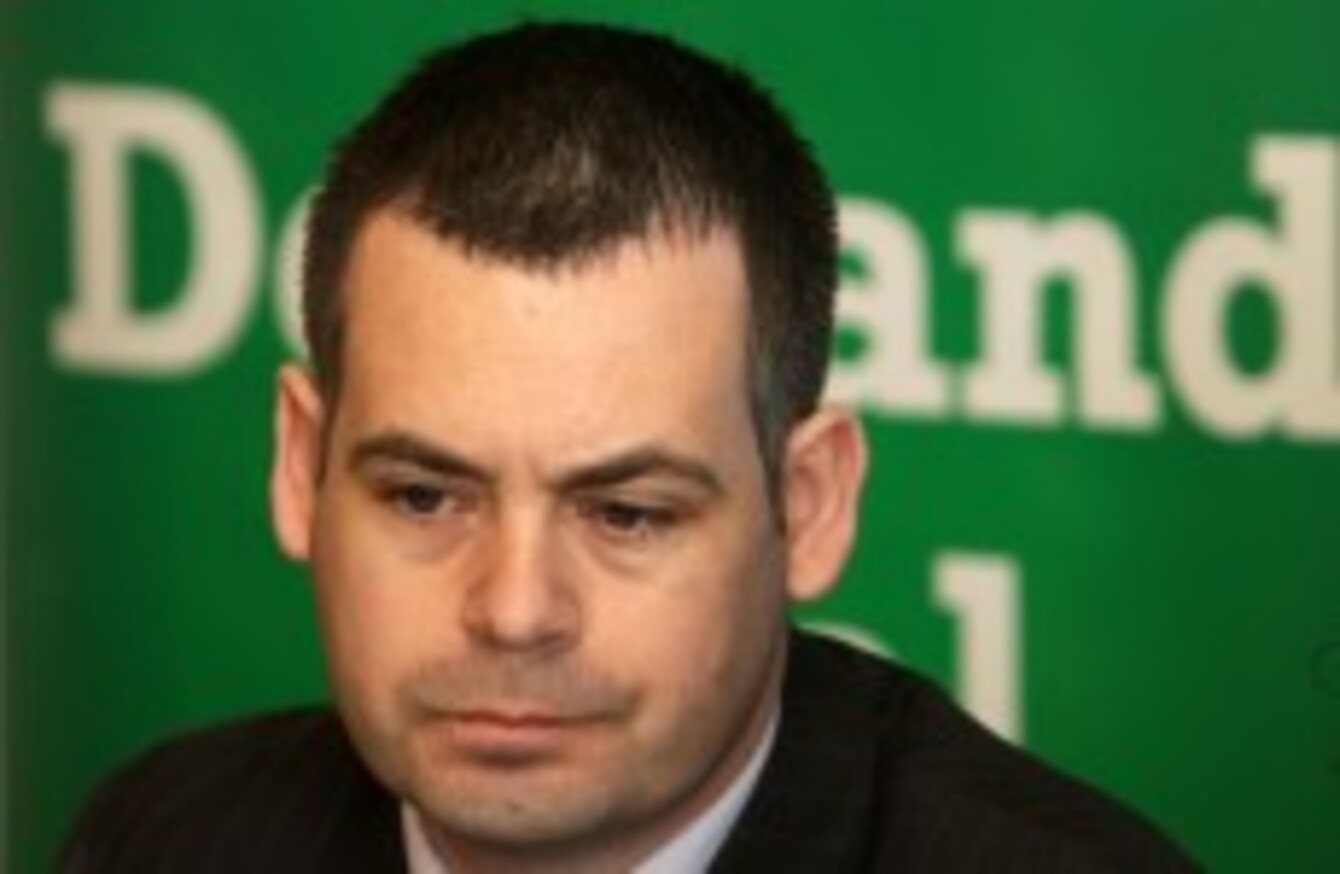 Image: Niall Carson/PA Archive/Press Association Images
Image: Niall Carson/PA Archive/Press Association Images
SINN FÉIN TD Pearse Doherty is to meet with Oireachtas authorities after Sinn Féin said there had been conflicting statements over whether or not he had to repay €8,000 in travel expenses that he used to hire constituency staff.
The Oireachtas has said that Doherty's proposal to retrospectively put the €8,000 in travel and accommodation allowance towards the purchase of a car which cost €15,000 "is not considered appropriate".
Sinn Féin said that this conflicts with information Doherty received last week from Leinster House authorities who apparently told the Donegal TD that he would be able to put the amount towards the cost of a car thus avoid having to pay it back.
Controversy arose last week when it was revealed that Doherty and his fellow Sinn Féin TD Padraig MacLochlainn had used unused travel expenses to hire part-time staff in their constituency.
In Doherty's case he used €8,000 left over from €33,000 he received for travel and accommodation last year for the purposes of employing two part-time workers in his Donegal constituency.
He defended his actions saying that he had used the money to take someone off the dole. He has stated that he will pay it back if the Oireachtas authorities find that it is in violation of Oireachtas rules.
In a statement today the Houses of the Oireachtas said: "The formula for determining mileage, which is used in the determination of the Travel and Accommodation Allowance, already includes a contribution towards replacement costs of a car, it is not considered appropriate for an additional claim to be made within the Allowance for the cost of a car."
A Sinn Féin spokesperson said that there had been "conflicting information" from the Oireachtas.
"He was told last Friday that he was able to do this now they're saying he can't," the spokesperson told TheJournal.ie.
Doherty is due to meet with Oireachtas officials later today in a bid to resolve the matter and its expected the issue of whether or not he will have to pay the money back will be clarified.