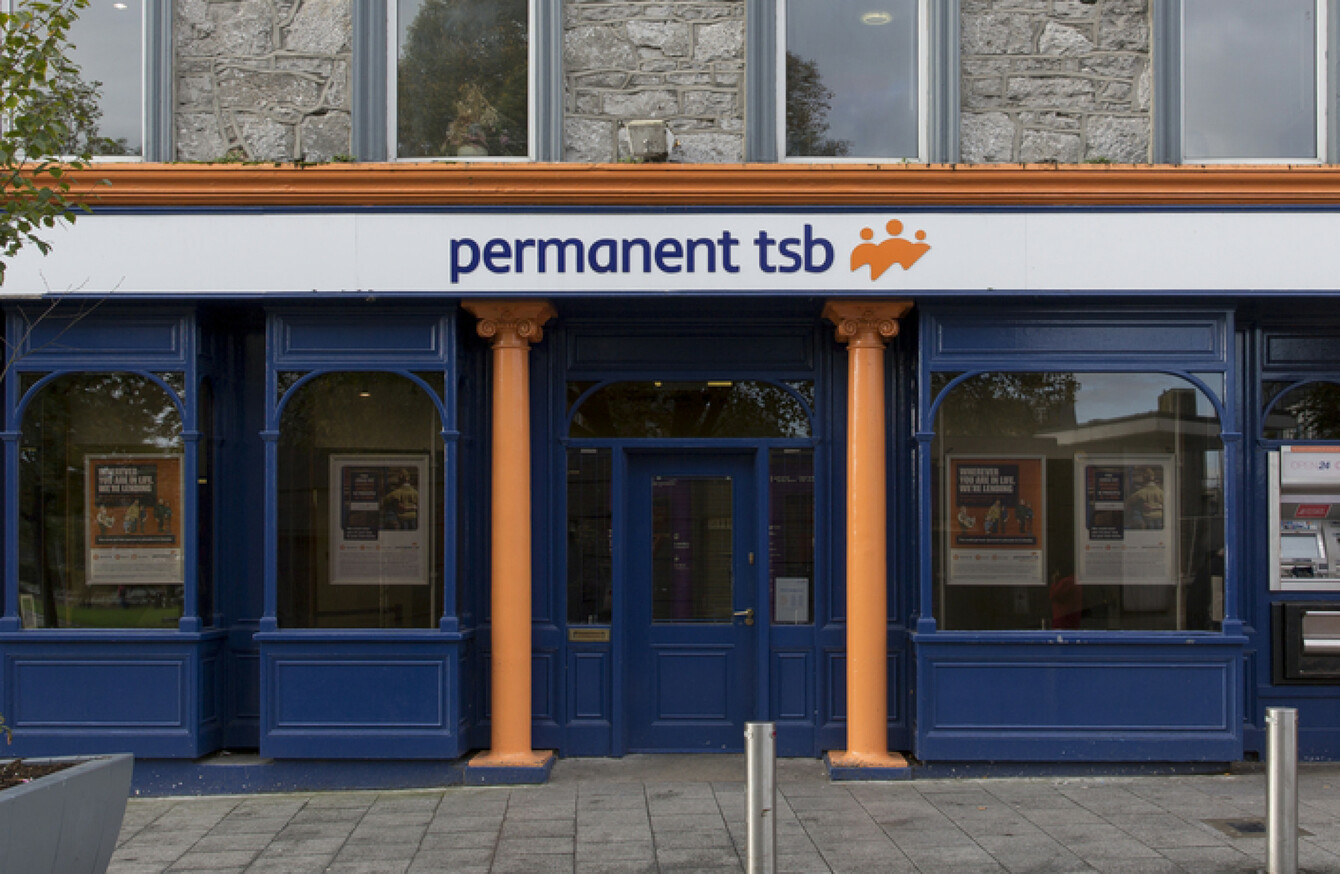 Image: Shutterstock/Martin Good
Image: Shutterstock/Martin Good
THE SALE OF loans by Permanent TSB should not go ahead, according to Fianna Fáil's Finance spokesperson Michael McGrath.
The bank, which is 75% owned by the State, plans to sell off a loan book of non-performing worth €4 billion to vulture funds.
The bank states these loans are in default or close to default, however, McGrath points out that it is not correct to say that all customers in the mix are not paying or engaging.
Speaking on RTÉ's Morning Ireland, he points out that this is not always the case, stating that customers who have engaged with the bank or have come to payment arrangements may also be classed as "non-performing" customers.
PTSB previously sold on other mortgage loan books in 2014 for €488 million.
The action was heavily criticised by the Irish Mortgage Holders Organisation, who said the sale taken despite the "unfulfilled promise by the Department of Finance to bring in legislation to protect consumers when mortgages were sold".
In a bid to ensure government live up to the confidence and supply arrangement it entered with Fianna Fáil, which states that more should be done to protect homeowners, the party is launching a bid to block the current PTSB sale.
Regulate vulture funds 
In the next two weeks, Fianna Fáil plans to introduce a Bill for vulture funds to be fully regulated.
At present, 'intermediary service providers' – who act as a go-between for the customer and the vulture fund – have to be regulated under Central Bank rules.
However, the international vulture fund, who actually own the loan, do not.
McGrath said all aspects involved in the sell-off of Irish home loans must be regulated.
McGrath said he has communicated with PTSB, the Central Bank, the European Central Bank (who he claimed is mounting pressure on banks to offload their distressed mortgages portfolio) as well as Finance Minister Paschal Donohoe on the issue.
He called for political parties, as well as government to support his Bill.
"It is not fair that Irish farmers, small business owners and small homeowners" are being sold on, he said.
"Why not regulate," he asked, stating that questions must be asked as to why vulture funds and the government do not want to be regulated.
When vulture funds were invited into Ireland, the country was in a different phase, said McGrath
Last week the Dáil was told the sale could mean 20,000 family loans will be up for grabs.
At the time, Tánaiste Simon Coveney said he understood why many customers would have concerns about who will be dealing with their mortgage debt in the future.