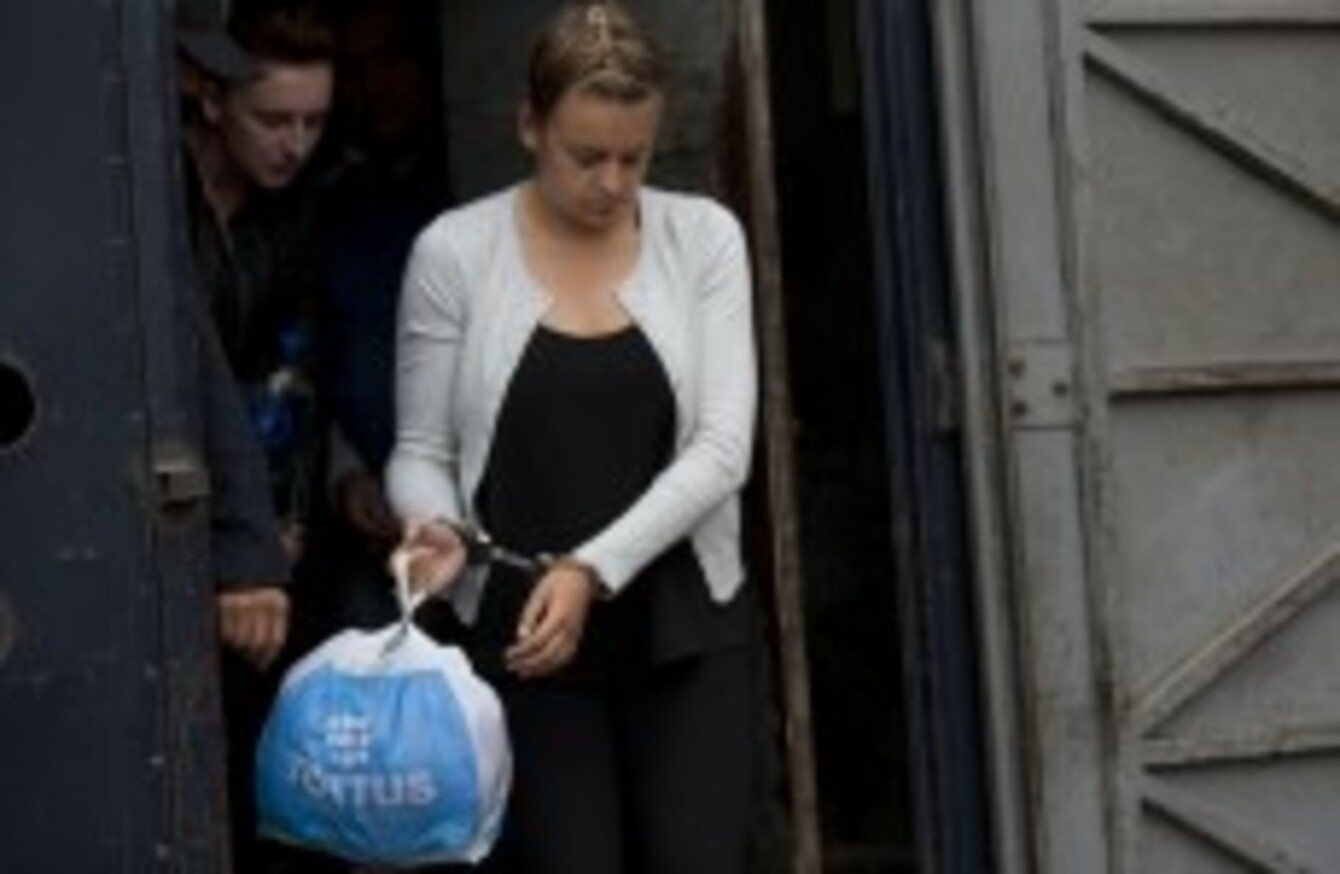 Police escort Melissa Reid and Michaella McCollum Connolly to their hearing
Police escort Melissa Reid and Michaella McCollum Connolly to their hearing
A COURT SPOKESPERSON in Peru has said Michaella McCollum Connolly and Melissa Reid will be sentenced to just under seven years in prison.
It's after the pair pleaded guilty to drug offences in a court appearance last night.
According to the spokesperson:
"They will automatically have a sixth off from the minimum jail sentence of eight years and will be sentenced to six years and eight months in prison.
Sentencing will take place on October 1 at a new hearing.
A court press release stated that they "knew they were going to transport drugs and that they regret having participated in such an act".
The two were arrested in Lima on 6 August as they tried to smuggle 11 kilos of cocaine out of the country
After their arrest, the women told reporters that they had been kidnapped by a drug cartel, taken to Peru and forced to transport drugs. But the claim was met with widespread scepticism, and Peruvian authorities did not buy the story.
The cocaine was found stashed in packages of cereal in their belongings.
Evidence
The prosecutor in charge of the investigation said that among the evidence against the pair was a recording of a phone call in which they were told what to do to smuggle the drugs.
McCollum's lawyer Peter Madden said earlier this month that the pair could be back home in as little as two years if a guilty plea was entered.
That's because of new piece of legislation which applies to foreigners given sentences of seven years or less, which could result in the pair being given two-thirds remission.
Speaking to ITV's This Morning yesterday, Melissa Reid's mother said she was opting to plead guilty in order to get back home to her family:
She was definitely carrying the drugs in her luggage. That's for sure.

But we still believe she was coerced into it. Obviously now we realise she needs to plead guilty just to get her home.
The case triggered sensational headlines in Ireland and the UK, as the women had initially been reported missing in Spain in July.
A major campaign was launched to find the young women, until news emerged of their arrest in Peru.
Since 2012 — 248 foreigners laden with drugs have been arrested at Lima's international airport.
Some 50 foreign women — mostly European — are serving time in a newly-built prison in Peru for attempting to transport drugs.
This article includes reporting by AFP.