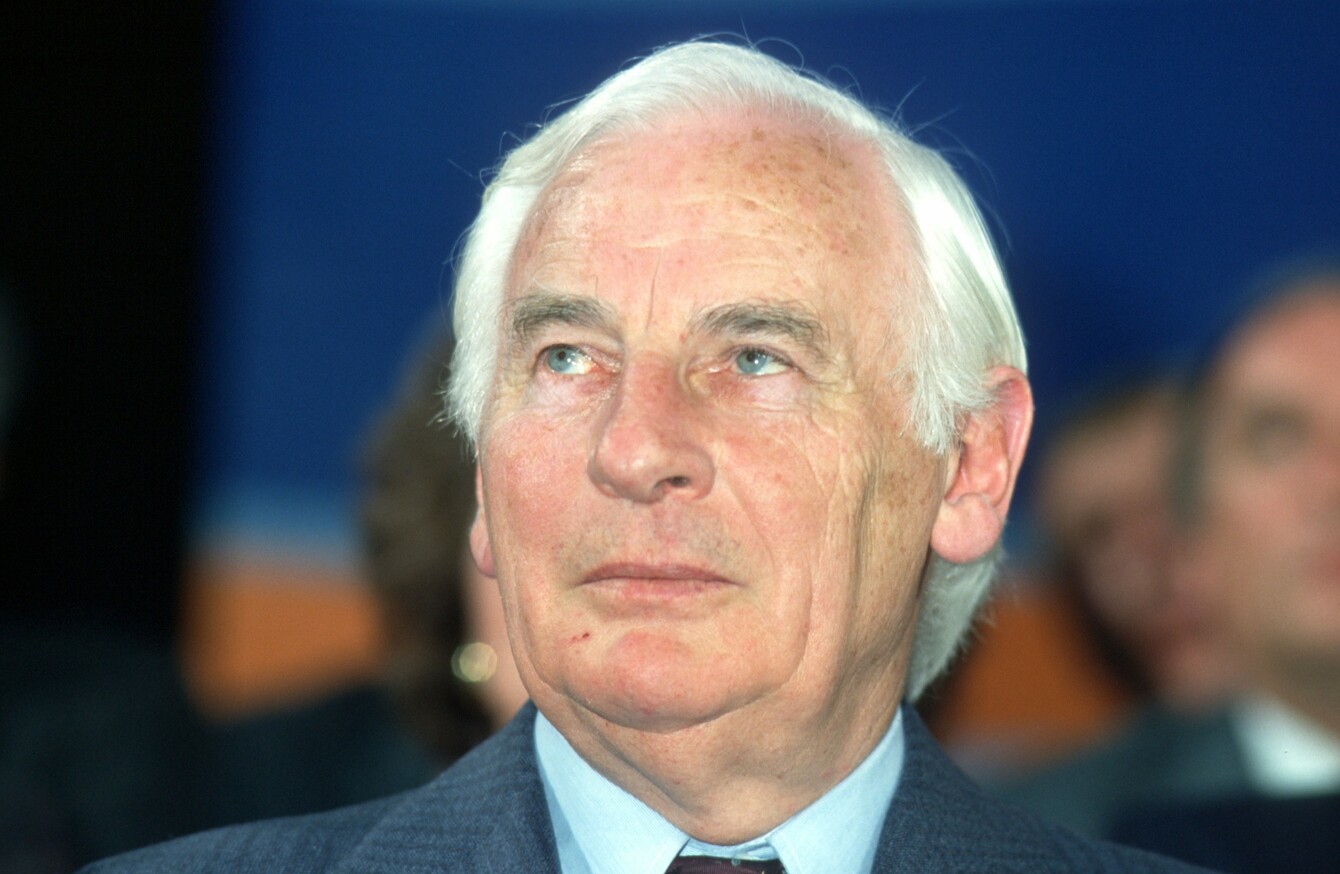 Peter Barry
Image: RollingNews.ie
Peter Barry
Image: RollingNews.ie
FORMER TÁNAISTE AND deputy leader of Fine Gael Peter Barry has died at the age of 88.
He died peacefully in Cork this morning, surrounded by his family.
In a statement, Taoiseach Enda Kenny praised Peter Barry's contribution to Irish politics.
"In the coming days we will reflect on and salute Peter Barry's extraordinary legacy, but today, our thoughts and prayers are with his beloved family at the loss of their father," the Taoiseach said.
Barry served as a TD from 1969 until 1997 and was Minister for Foreign Affairs from 1982 to 1987. During the period, he helped to negotiate the Anglo Irish Agreement. He was also Minister for the Environment, Transport and Power, and Minister for Education.
He was appointed Tánaiste in 1987 for a short period under Taoiseach Garret FitzGerald and was deputy leader of Fine Gael between 1979 and 1987 and again from 1989 to 1993.
Barry was also a businessman, who played a key role in turning Barry's Tea – which was founded by his grandfather in 1901 – into a success.
President Michael D Higgins paid tribute to Peter Barry, saying he was "immensely popular across all parties and… had a deep commitment to Cork city and its heritage".
"His view of Irish history was a long one and he brought all that wisdom to bear in his contributions to achieving the Anglo Irish Agreement of 1985," President Higgins said in a statement.
"Throughout his long and distinguished political career, Peter gave outstanding service to his country and to his native city," Taoiseach Enda Kenny said.
"In particular, his central and pivotal role in negotiating the Anglo Irish Agreement in 1985 helped to create the foundations on which the peace process in Northern Ireland was built."
Tánaiste Frances Fitzgerald said that Barry had served his country "with distinction, dignity and integrity".
"Peter will continue to be a role model for all of us who believe that politics is about positive change," she said.
"Integrity defined Peter and Ireland is a better place because of his service."
Peter Barry's wife Margaret died in 2013 after being ill for some time.
One of his daughters, Deirdre Clune, was elected as an MEP for Ireland South in 2014, having previously served as a Fine Gael TD and Senator.
Funeral details will be announced in the coming days.