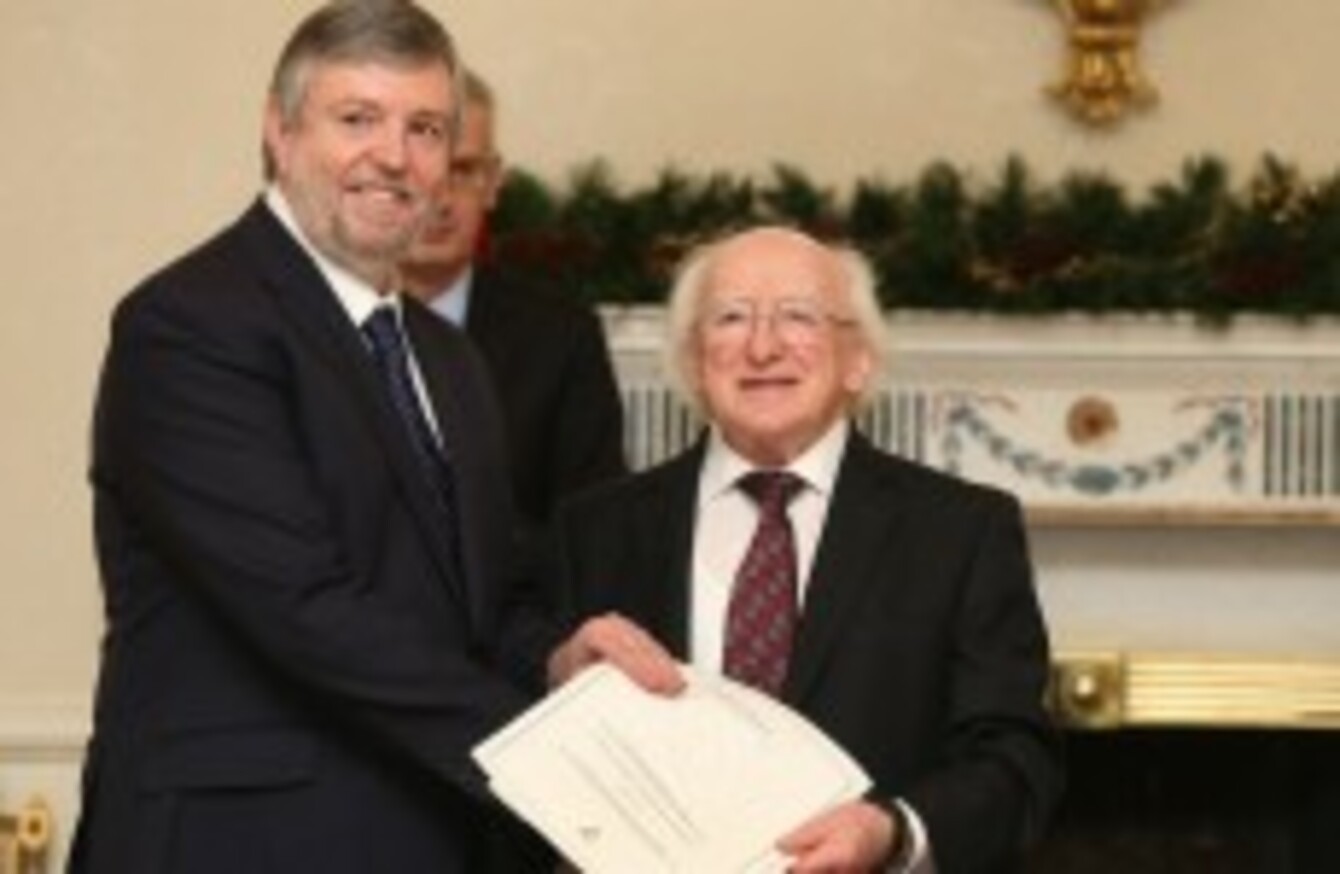 Image: Photocall Ireland
Image: Photocall Ireland
FORMER WELSH OMBUDSMAN Peter Tyndall has been officially installed in the same role here. He was formally appointed in the role by President Michael D. Higgins at Áras an Úacharáin today.
Originally from Dublin, Tyndall spent the last five years as Public Services Ombudsman for Wales. Before that, he was CEO of the Welsh Arts Council and has also previously worked in a number of senior positions in housing and social care.
He takes over from Emily O'Reilly, who left the position after a decade in the job earlier this year to become European Ombudsman.
The Ombudsman is the senior official charged with monitoring public administration and investigating complaints by people who claim they have been adversely affected by a public service body. Tyndall has said he intends on bringing "objectivity and clarity" to the role.
Speaking to an Oireachtas committee in October, he said that "by and large if public bodies themselves handled complaints better then people wouldn't feel the need for the office".
Tyndall has lived and worked in Wales for more than 30 years. He has an MSc in Strategic Management from Cardiff University and is married with three daughters.