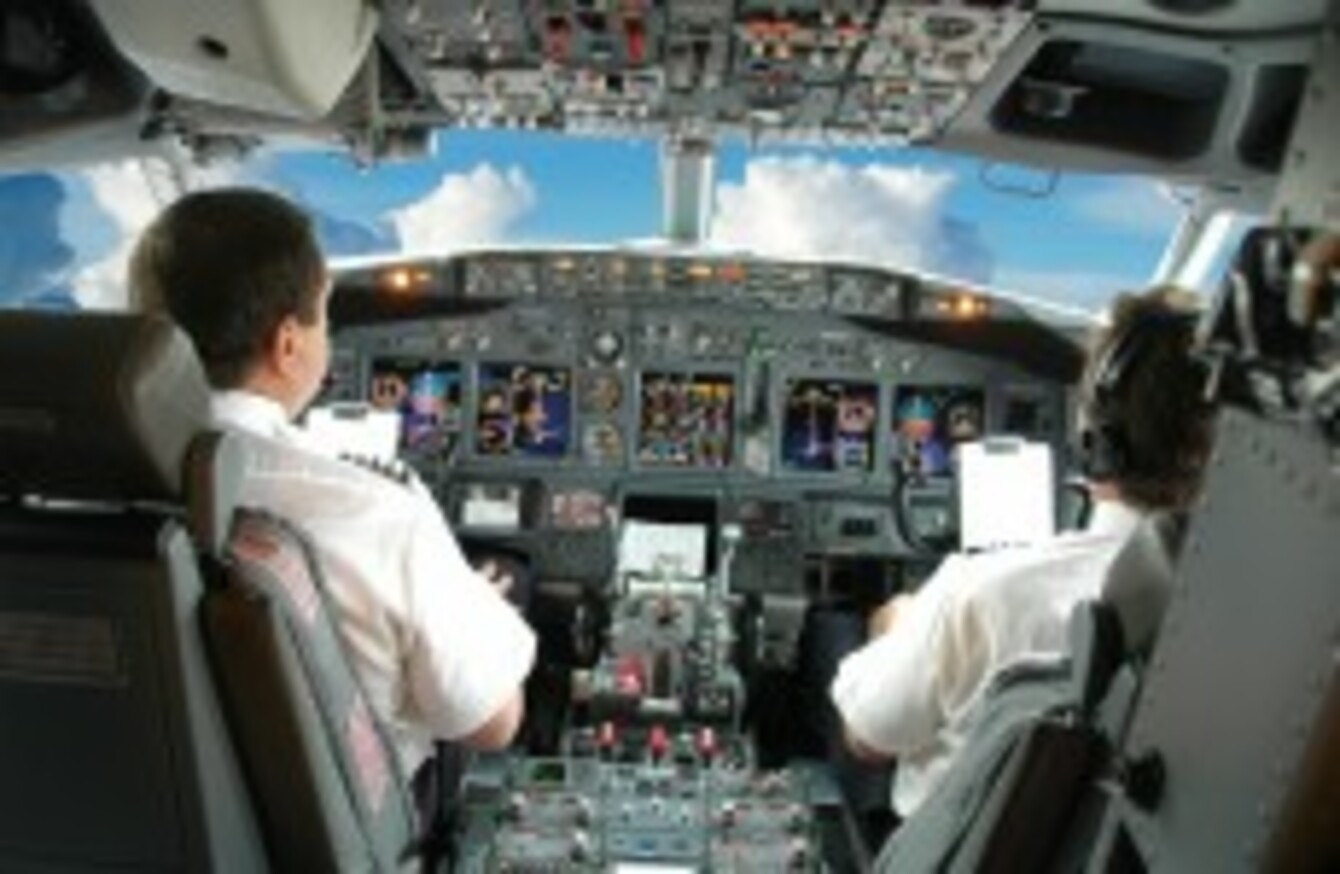 The pilots are believed to have been sleeping in shifts.
The pilots are believed to have been sleeping in shifts.
BOTH PILOTS ON a British based airline fell asleep on the flight deck during a flight last month according to a report from the UK's Civil Aviation Authority (CAA).
The incident occurred on 13 August with the British Airline Pilots' Association (BALPA) saying that it comes  "no surprise" to them after repeated warnings to the CAA.
The events came to light as a result of a freedom of information request to the CAA which was reported in several media outlets. The captain and co-pilot are believed to have agreed to alternate sleeping while the plane was on autopilot before one of them awoke to find the other asleep. It is not known how long the plane had been flying unsupervised.
The CAA say they have chosen not to identify the airline involved.
BALPA say they have repeatedly warned the CAA about the risk of pilots falling asleep due to long shifts and a lack of sleep. The pilots' group say they have even written to the UK's aviation minister Simon Burns MP about the risks who they say replied that "this is not a reported flight safety issue."
BALPA's general secretary Jim McAuslan said that tiredness is the biggest challenge faced by British pilots:
"As the regulator responsible for UK flight safety the CAA has been far too complacent about the levels of tiredness among British pilots and failing to acknowledge the scale of the underreported problem."
The group point to a vote in the EU parliament next week which they say includes rules that  permit a pilot to land an aircraft having been awake for 22 hours or more.