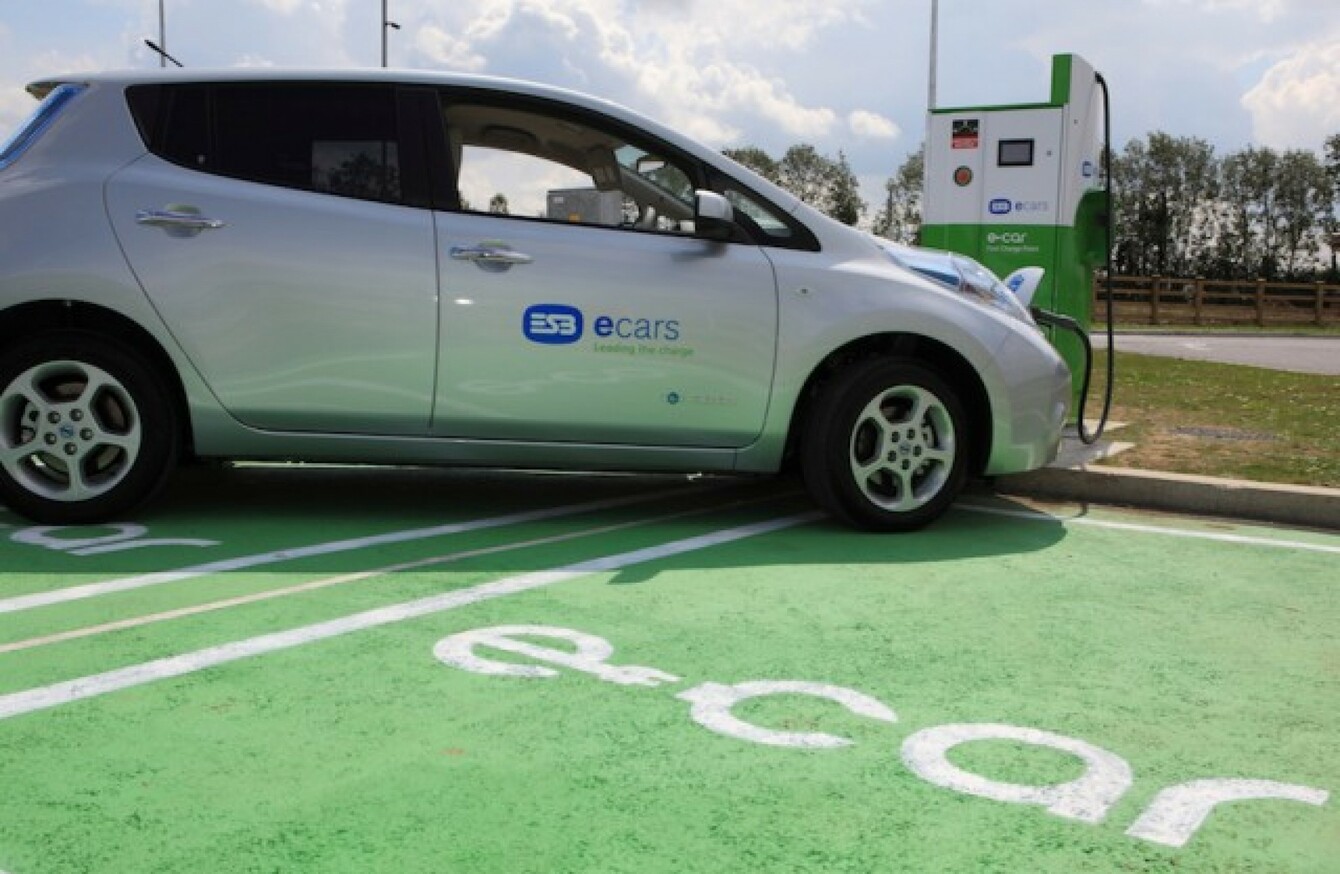 Image: ESB
Image: ESB
Got a question? Need advice? Submit your queries to melanie@thejournal.ie.
THIS WEEK, A reader asks:
I'm planning a night time drive from Dublin to Cork in a Nissan Leaf. What things do I need to take into consideration?
The answer:
I'm going to assume that you are driving the 24kWh Leaf and that you are going to take a direct route to Cork, so I will put the distance at about 275km and use the M7 and M8 route.
If you start off with a fully charged battery, Nissan claims you will get a range of 140km. This means you will have to stop at least once – more than likely twice – along the way. I'm going to err on the side of caution here and put the range at 120km.
Your driving style will have an impact on the range, so try to drive at a constant steady pace and avoid harsh braking and acceleration. If you use the heater in the car the range is going to decrease a bit. (But if you just use the heated steering wheel or seats this won't impact the range as much as the A/C).
Select driving 'B Mode' as the electric motor will act as an electric generator, converting energy that would otherwise be wasted. Although as you will be on a motorway at night, you may not be braking that often, especially if you are taking it steady on the road.
If you can, download the "ecar connect" app to your phone so you can check the nearest chargers, whether they are working or not and get directions to the charge points. The app lets you see if the spaces are occupied or free to use. Very handy indeed.
Where to stop?
One of the best places to stop along the way is the Topaz Service Station at Junction 3 on the M8, 102km from Dublin. It is open 24 hours a day so you can wait inside and use the free WiFi and facilities whilst the car is charging up.
Charge your car to 100% battery, and then drive another 108km to Fermoy and use the fast charger at the SuperValu on Courthouse Road. (The SuperValu closes at 9pm, though, so you'll have to hang out in your car.)
From Fermoy it is only 45km to Cork so you need only charge your car up enough to get you there.
If you don't start off with your car fully charged, there is a fast charge point at Mayfield Food Court at J14 off the M7, which is about 65km from Dublin. However, the facilities close at 9pm so you'll have to wait in the car if you get there later.
Have you got a Dear Driver question? If so, email melanie@thejournal.ie and we'll do our best to answer it!