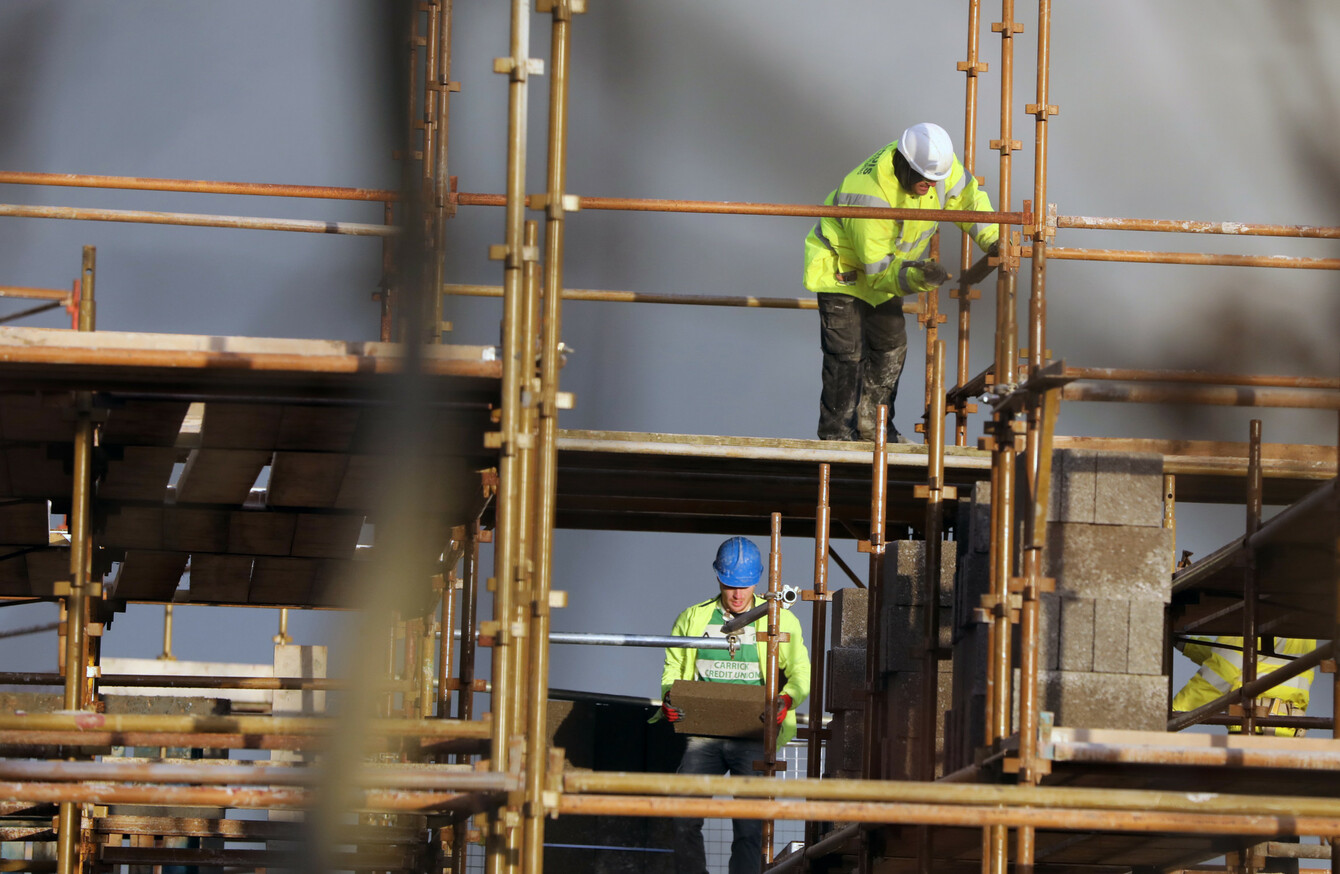 Image: Eamonn Farrell
Image: Eamonn Farrell
THE DEPARTMENT OF Housing has been accused of trying to gag councillors with a circular it issued telling them it is not appropriate for them to discuss the merits of or issues with larger planning applications in meetings.
The circular, seen by TheJournal.ie, was sent to the chief executives of all of the city and county council as directed by Minister Eoghan Murphy.
It states that it has come to the minister's attention that individual Part 3 planning applications are increasingly being discussed at council meetings prior to a decision being made on them.
Part 3 applications relate to private developments, including plans for large private housing estates.
The letter reminds elected members that the decision making is the function of the chief executive or a staff members in the planning section. It also states that discussion of the merits of applications at council meetings does not form part of the statutory process for the consideration of these plans.
These meetings should not be "used by elected members to advocate that a particular decision be made on an individual application".
Such a practice could be viewed as an attempt to undermine due process and exert undue influence on the planning authority and/or to make a decision that would not be in the interests of the proper planning and sustainable development of the area concerned.
It goes on to stress that Part 3 applications "should not be discussed" at these meetings prior to decision-making as these types of discussions by councillors are "not appropriate in the circumstances".
The circular does note that councillors can still make comments on planning applications by way of formal written submissions to the planning authority.
'Undermining democracy'
People Before Profit Dublin north-west councillor Andrew Keegan said it is "obscene that the largest elected body after the Dáil should be treated so shabbily". He said it was "nothing more than a gagging order and a charter for developers and vulture funds".
"The latest directive from Minister Murphy now removes any future criticism of large planning applications and copper-fastens a developers' charter regarding any future developments in Dublin City," Keegan said.
He told TheJournal.ie that without scrutiny from councillors, he is concerned that large developments without any social housing provisions will slip through.
Keegan also pointed out that members of the public expect councillors to ask questions and raise concerns about development plans, particularly in relation to housing during a severe shortage.
"This directive does not totally surprise us. The vulture funds are ramping up their influence and activity. They clearly want their development plans to flow without hindrance or criticism."
Green Party councillor for Rathgar/Rathmines, Patrick Costello, also hit out at the circular, describing it as a move to "undermine local democracy".
"This, effectively, is the gagging of local representatives, and follows previous moves that allows large developments to completely bypass the local planning system.
The housing crisis, the recently announced further reductions in apartment standards, and now this, is completely against the principles of sustainable development. The government needs to work with local authorities to use land banks to deliver high quality, affordable public housing. Instead, we have a situation where local councillors will not be able to raise objections to the slums of the future being developed.
"Instead of gagging criticism, they'd be better served reflecting on why their attempts to address spiralling house prices and rents have utterly failed."