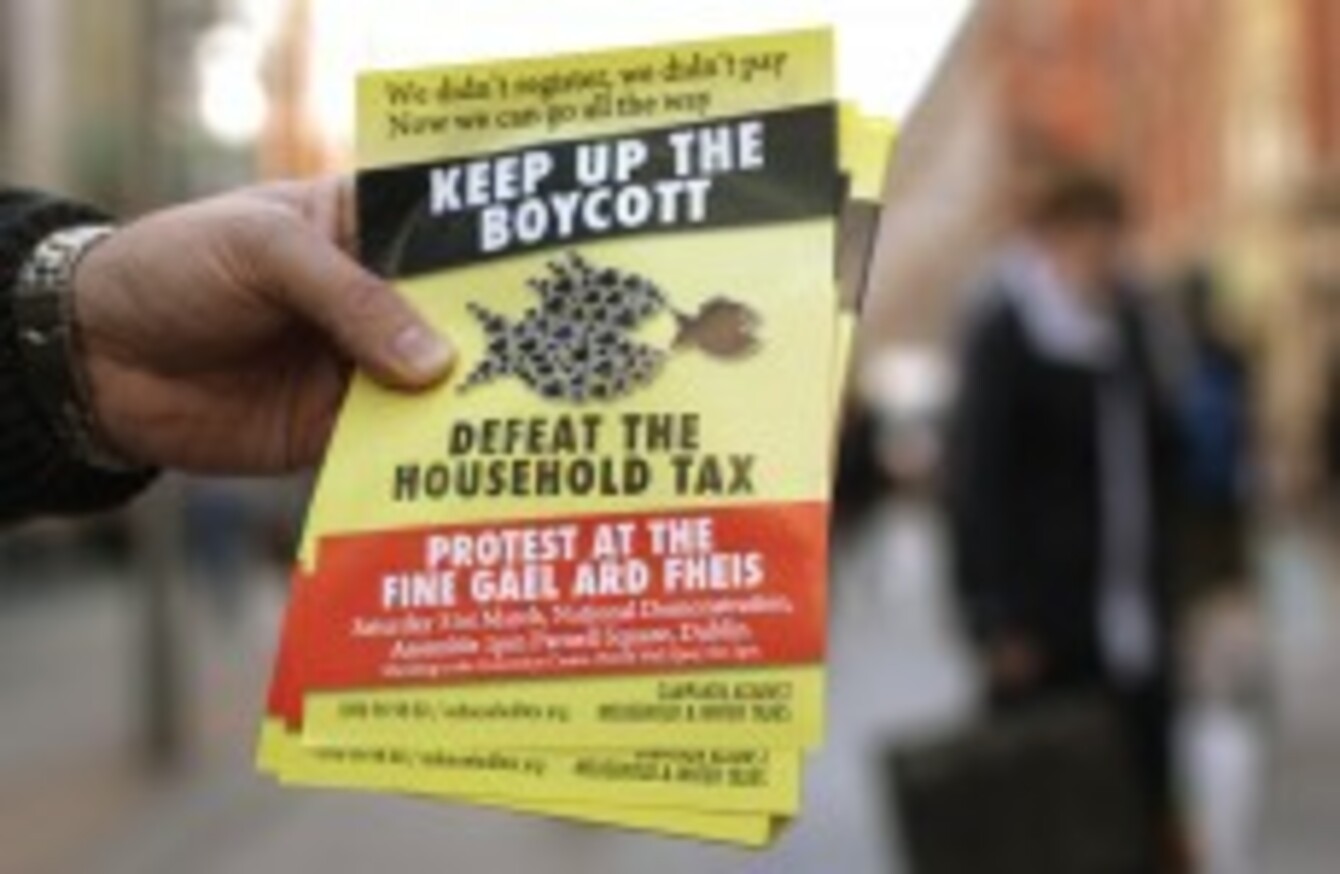 Image: Niall Carson/PA Wire
Image: Niall Carson/PA Wire
TODAY IS THE final day for paying the controversial €100 household charge.
The campaign against the charge has grown steadily over the past three months with opponents arguing that it is an unjust charge which disproportionately affects poorer people. Others have argued against the idea of having any kind of property tax at all.
A campaign lead by the United Left Alliance has seen large numbers of people attending public meetings around the country to express their opposition.
Nine TDs have been involved in the boycott, which saw around 3,000 people attend a national rally in Dublin last weekend.
If you are planning to pay today, here are your options. But if you are not, here are some other things you can do.
1. Protest
Bad timing for Fine Gael today: the party's Ard Fheis coincides with the deadline for paying the charge, making it a prime target for protest.
A national demonstration is taking place from 1pm at Parnell Square in Dublin which will be marching to the nearby National Convention Centre where the Ard Fheis is taking place.
Buses are expected to bring protesters from around the country to Dublin city centre. Organisers say the peaceful protest is intended to show the government the opposition to the €100 charge.
More details are available from the campaign's Facebook page.
2. Get involved
You can read more from the Campaign Against Household and Water Taxes here on why they say people should boycott the charge.
You can also follow the discussion on Twitter at the #NoHouseholdTax hashtag as well as at #HouseholdCharge.
3. Enjoy your weekend
Crack open a beer. Go and see that film you've been thinking about seeing for a while. Enjoy the last vestiges of the warm weather, with Met Eireann saying temperatures could hit up to 14 degrees today. Definitely don't visit the household charge website.