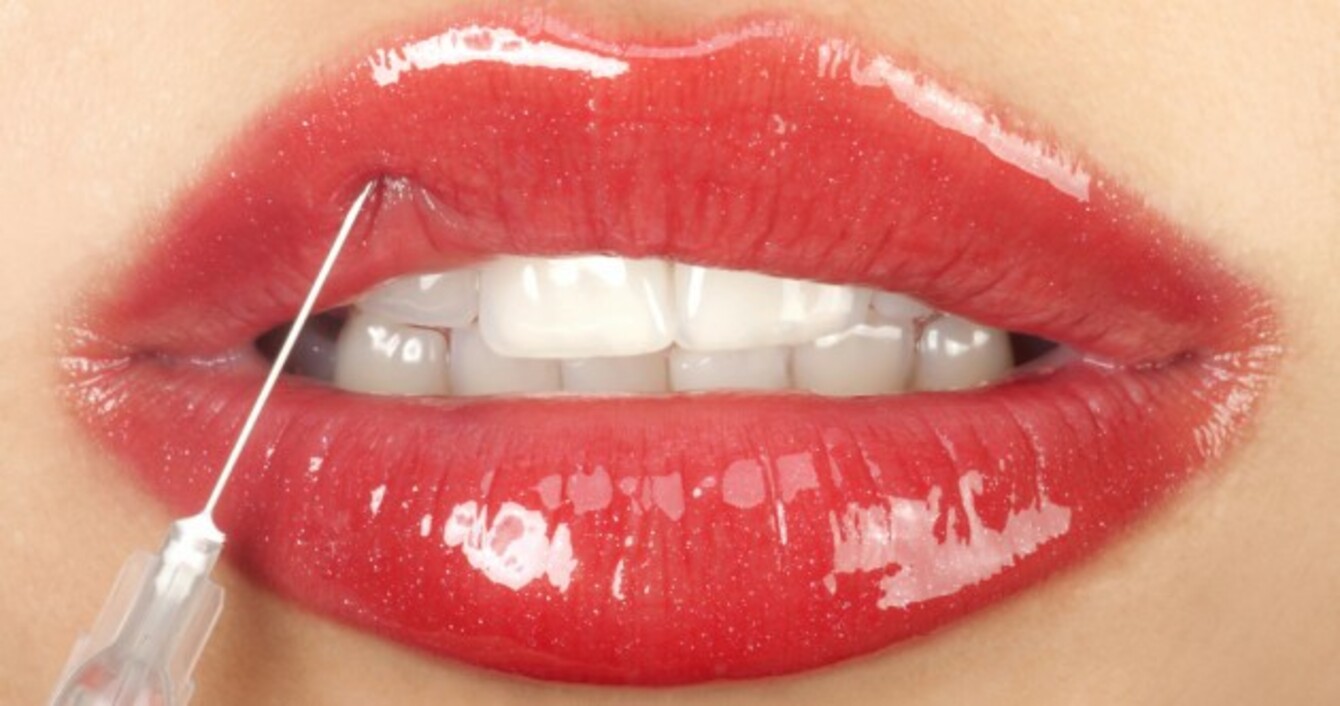 Image: Shutterstock/Nikolay Litov
Image: Shutterstock/Nikolay Litov
EXPERTS HAVE CALLED for regulation in the cosmetic surgery industry, saying many under-qualified people are carrying out procedures.
Margaret O'Donnell, the President of the Irish Association of Plastic Surgeons, told the Oireachtas Health Committee she is very concerned about this practice.
O'Donnell said that misleading advertising and discount offers are also huge issues in terms of plastic surgery. She noted that many beauticians carry out certain procedures such as laser treatments which should only be done by medical professionals.
She said this was particularly dangerous in terms of mole removal as it may lead to cancer being undetected. Dr Patrick Ormond of the Irish Association of Dermatologists, said two young male patients of his died in the last four years due to complications that arose from under-qualified practitioners "mismanaging" their moles.
"When you go on to the website or open the glossy mag you dont know what you're getting," he said, adding: "The well-off and the well-connected will be sent to the right people.
Sinn Féin's Caoimhghín Ó Caoláin described this situation as "absolutely horrendous" and "crazy".
O'Donnell said she would be very reluctant to perform cosmetic surgery on an 18-year-old, but is aware of situations where people as young as 15 have been offered this service.
She said terms such as "cosmetic doctor" and "cosmetic surgeon" are not officially recognised but are often used by people who do not have any relevant qualifications.
During the discussion, the committee was informed that some surgeons fly in to Ireland to carry out procedures before flying to their home country – leaving little recrouse for patients if something goes wrong.
Lessons from the PIP scandal
O'Donnell noted that countries such as France and Denmark brought in new legislation that cosmetic surgery can only be carried out by fully-qualified professionals following the PIP scandal where thousands of women were given faulty breast implants.
She wants similar measures to be introduced here and is calling for an umbrella body to regulate plastic surgery in Ireland, as well as the setting up of a register of fully-qualified surgeons.
At present, there is one plastic surgeon per 225,000 people in Ireland – compared to one per 100,000 or less in the UK. O'Donnell noted that new legislation which requires all medical practitioners to have insurance will help protect patients but won't deal with several other issues in the industry.
The Committee agreed to send documents prepared by the interviewees at today's session to Health Minister Leo Varadkar as a matter or urgency.
#Open journalism No news is bad news Support The Journal

Your contributions will help us continue to deliver the stories that are important to you

Support us now
Advertising
O'Donnell said certain advertisements manipulate people and target vulnerable customers by offering two-for-one deals and other discount offers.
Siobhan Kelly, CEO of the Irish College of Ophthalmologists, noted that many patients are more influenced by price that the qualification of the person carrying out the procedure. The Advertising Authority of Ireland is currently reviewing guidelines for relevant advertising.
On the subject of facelifts, O'Donnell said many centres are offering non-surgical facelifts with "a catchy name to capture the attention of the public" but no proof they actually work. She described one particular procedure where blood is removed from another part of the body and injected into the face to make the skin look more youthful. It's known as the 'Dracula Facelift'.
She said that while botox should only be administered by a medical professional this doesn't always happen.
Senator John Crown, who put the issue on the Committee's agenda, said there is often "a tendency to trivialise" certain cosmetic procedures, but said many surgeons do "unbelievably heroic work" in terms of re-constructive surgery and burns.