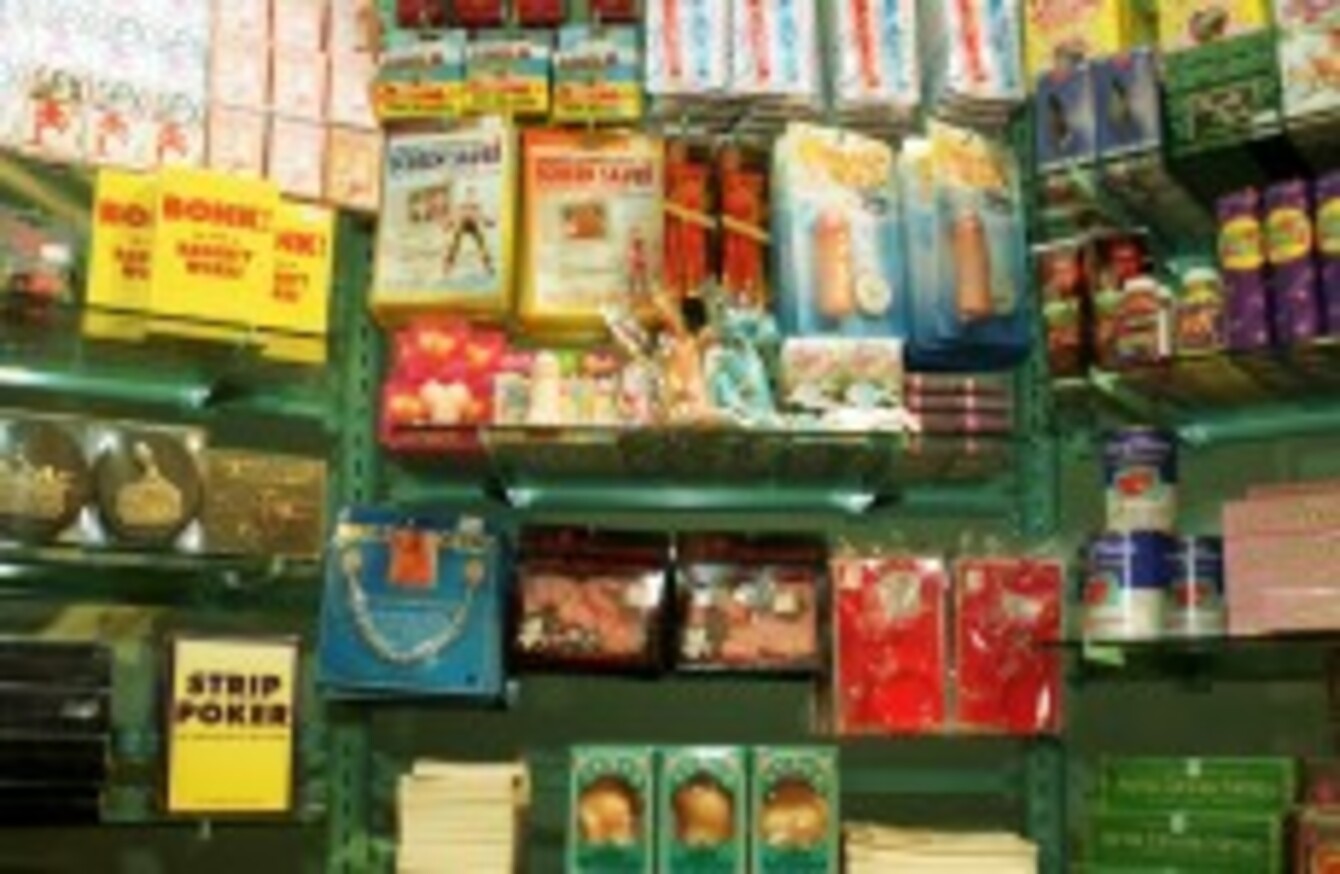 Image: Photocall
Image: Photocall
AN IRISH ADULT store is set to open an outlet in Dublin about 50 metres from a national school, and local residents are not impressed.
Playblue, an adult shop based in Kilkenny for the last three years, is to open its first Dublin shop in the leafy northside suburbia of Drumcondra.
St. Patrick's Boys' National School is situated roughly 150 feet away on the campus of St. Patrick's College.
As the unit the shop will take over from was already a retail outlet the passing of the torch to Playblue is completely legal from a planning point of view,.
It is this that local councillor Noel Rock thinks is most problematic.
"While no laws are being broken in relation to this proposed location, residents feel it isn't ideal to have this kind of retail unit along local school children's daily route to and from school," he told TheJournal.ie.
The Fine Gael councillor, who also lives locally, said that the Kilkenny Playblue store is "not quite comparable" as it is located discreetly up a laneway.
It seems outdated that a shop unit could get permission to be an audio retailer (as is the case here), but then convert to a sex shop without residents being able to voice their concerns. This should be addressed.
On a national level, this calls into question whether there should be regulations whereby an adult shop is categorised differently to a regular retail store with more stringent regulations.
I think it would be worthwhile for the Minister for the Environment to both publish the findings of the Special Task Force established in 2007 to examine this issue and also to bring about specific regulations governing the location of such shops in the future.
One concerned local resident, who preferred not to be named, told TheJournal.ie that "the likes of these shops should be in designated areas".
I'm concerned that kids will be passing by every day. There's a number of establishments like this on (nearby) Dorset Street, but none so close to a school.
Look, it's happening for sure, but it's frustrating that there's nothing anyone can do.
For his part, Richie Cullen (46), the proprietor of Playblue, told TheJournal.ie that the new store is "just another shop".
We won't be in people's faces, the shop will be quite subtle and low key. We're more upmarket than your average adult store.
Most of our business is done online so the new store will act as more of a warehouse than anything else. You can't see into the store, it'll be over-18s only, and no-one else will be allowed in.
When asked why he has chosen to expand in such a residential area, Cullen's answer was very to the point.
"There's 80,000 cars up and down that stretch of road every day. That is going to drive traffic to the shop," he said.
Everyone has a right to an opinion, but I don't see what the problem is. Where we are in Kilkenny, it's a smaller town and there's schools situated all over the place.
So what do you think?
Is the location of this new adult store inappropriate?