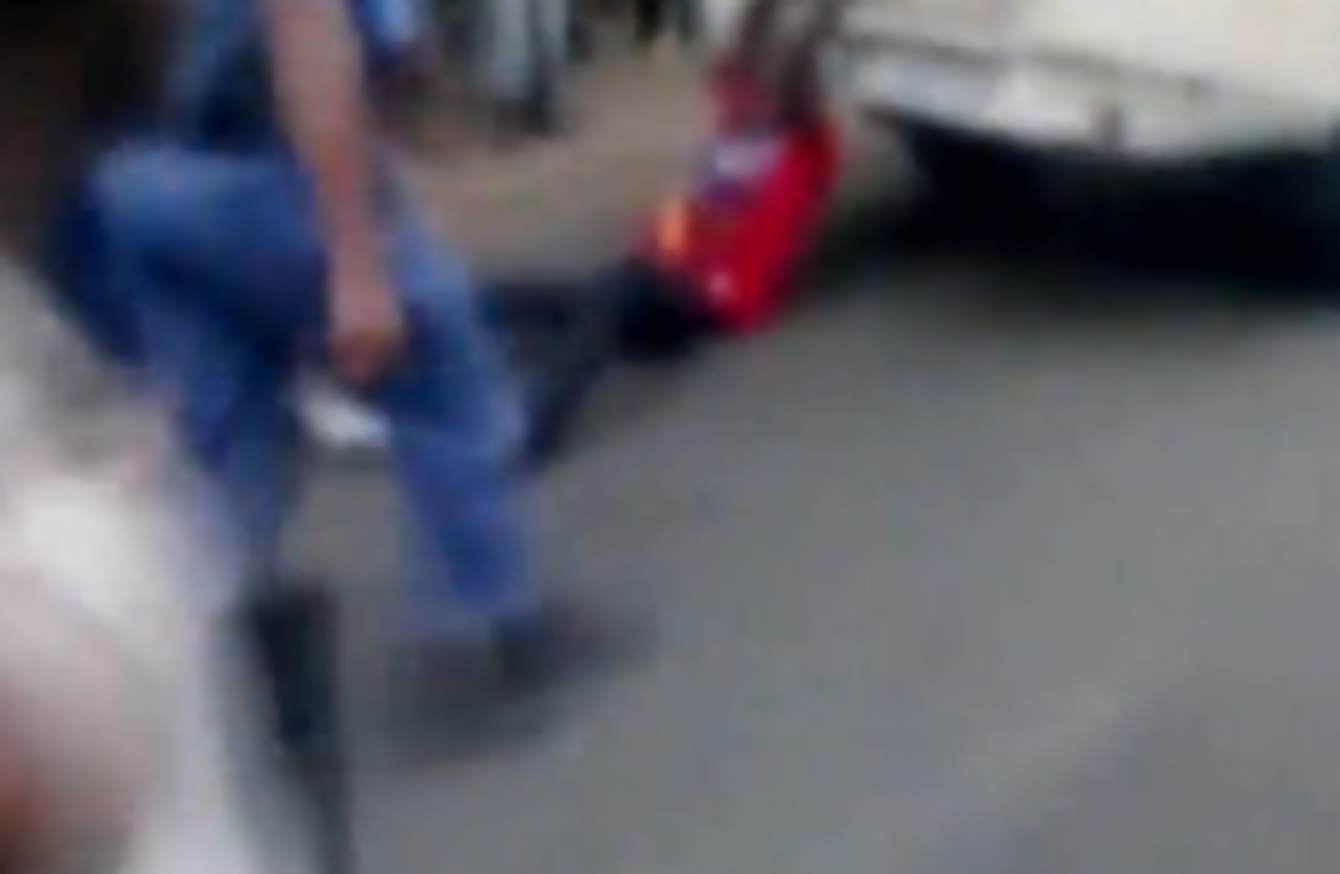 THE SOUTH AFRICAN President Jacob Zuma has led condemnation of an incident in which a taxi driver was handcuffed to the back of a police van and dragged through a street in the country's capital.
This morning, South Africa's police commissioner said that eight police officers accused of dragging a Mozambican taxi driver behind their car and killing him have been suspended.
Commissioner Riah Phiyega said that the eight officers had been suspended and disarmed and the station commander has been removed from his post.
Video footage of the incident, taken by a bystander, has emerged leading to the widespread condemnation from the President, ordinary South Africans and human rights groups.
The footage shows the man being handcuffed to the police van and then being dragged along the road for around 500 yards. At certain points police lift his legs but the van then speeds off into the distance.
[WARNING: Some viewers may find the footage distressing]

YouTube: AssociatedPress
According to BBC News, police are accused of initially assaulted the taxi driver, after he was accused of parking his vehicle incorrectly in Daveyton, east of Johannesburg.
After the dragging incident, the taxi driver was taken into custody and later died from his injuries. The country's police watchdog is now investigating.
President Zuma said: "No human being should be treated in that manner" and described the footage as "horrific" and "unacceptable".
It is the latest high-profile incident involving the South African Police Service with the force currently the subject of an inquiry into the shooting dead of 36 protesters at the Marikana mine in August of last year.
Meanwhile, the detective leading the investigation into Oscar Pistorius' shooting dead of his girlfriend last month was removed from the high-profile case after it emerged he was facing several attempted murder charges.
- with reporting from AFP