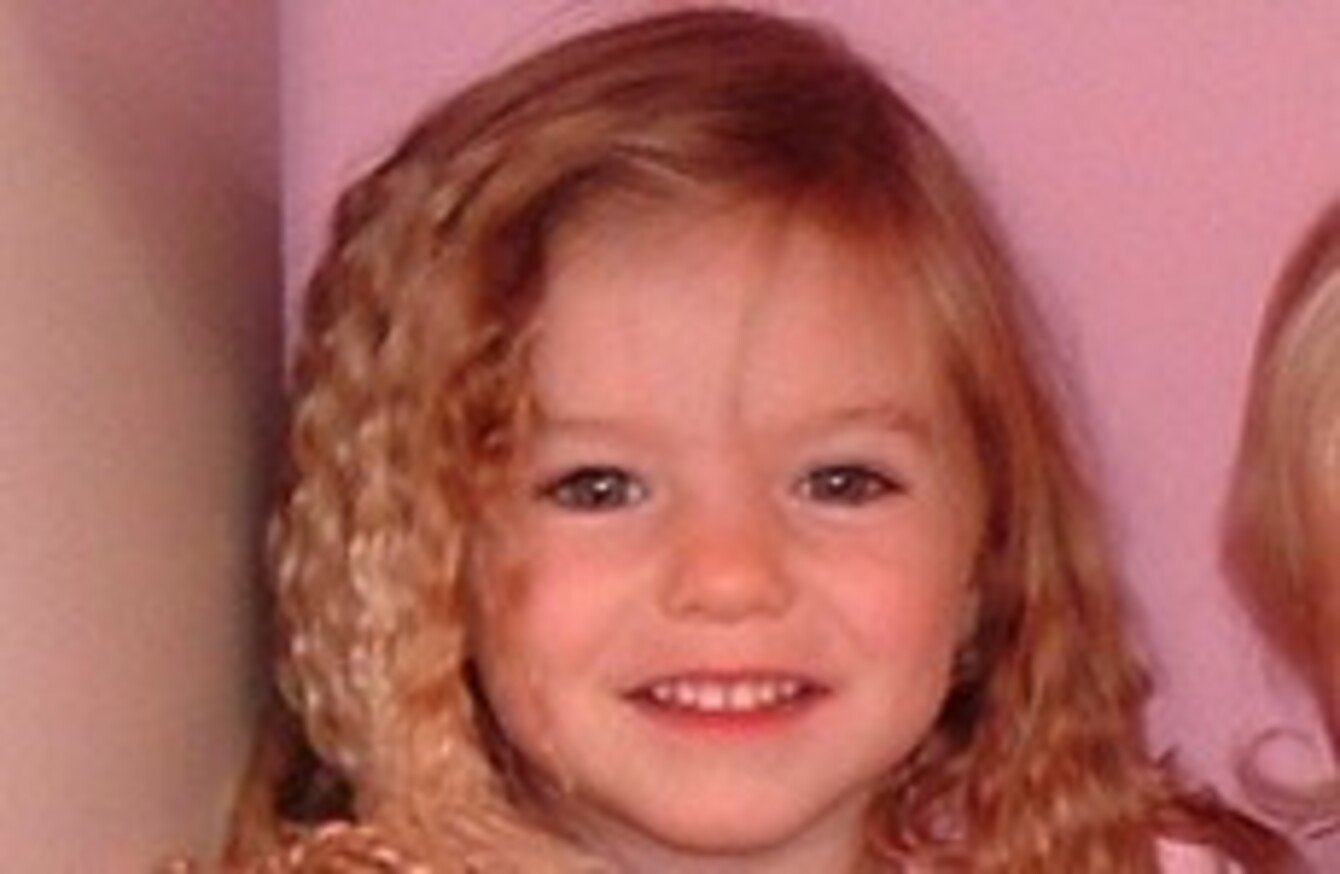 Image: PA Archive/Press Association Images
Image: PA Archive/Press Association Images
THE NUMBER OF police officers investigating the disappearance of Madeleine McCann has been cut from 29 to just four.
Scotland Yard announced changes to the structure of the continuing investigation today, saying that the work of the 29-strong team is complete.
"Officers investigating her disappearance have completed the huge task of bringing together and investigating the massive amount of information held by colleagues in Portugal, the UK investigation and the private investigators working on behalf of the McCann family," a statement said.
Over the past four-and-a-half years, 40,000 documents have been collated and reviewed by police. Following translation, cross-referencing and analysis, the Home Office-ordered review became a full investigation in July 2012.
Since then, 1,338 statements have been taken and 1,027 exhibits collected. More than 60 persons of interest have been looked at and 650 sex offenders considered. 
There have also been 8,685 potential sightings of Madeleine across the world recorded.
Hundreds of emails are sent by members of the public each week – all of which are read by officers. Following an appeal in October 2013, 7,000 responses were received.
According to police:
For an investigation of this size, the extraordinary circumstances of investigating a missing child four years later in another country, the vast wealth of information and theories, it was always going to be an immense task and required a full team of 29 staff working on it.
However, the smaller team will now follow a "small number of focused lines of inquiry".
Madeleine McCann went missing from an apartment at the Ocean Club in Praia da Luz in Portugal on 3 May 2007.
Her parents, Gerry and Kate McCann, say they understand why the team is being reduced.
Whilst we do not know what happened to Madeleine, we remain hopeful that she may still be found given the ongoing lines of enquiry.
Assistant Commissioner Mark Rowley said the missing persons case is both exceptional and one of national interest.