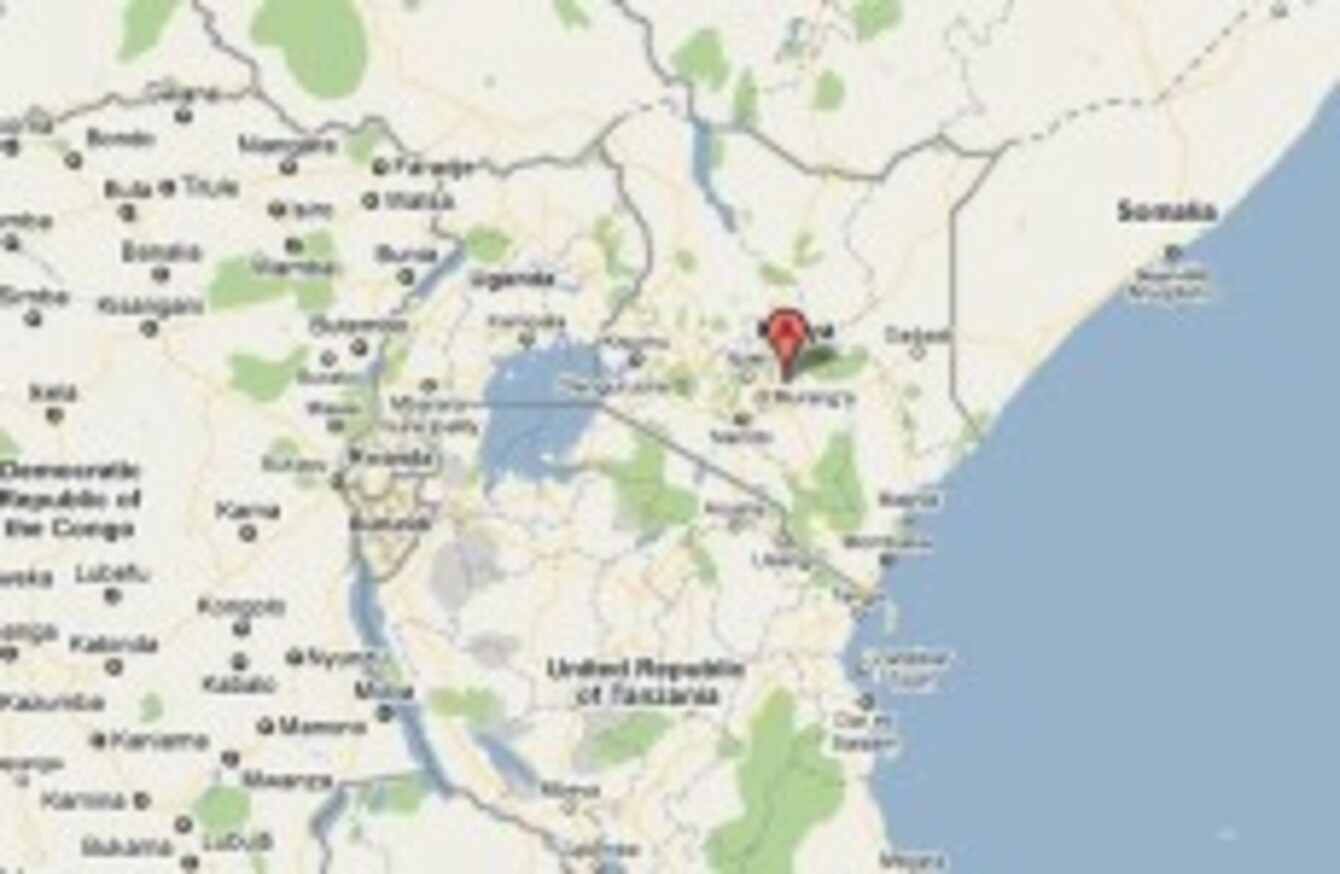 Siakago, Kenya.
Image: Googlemaps.com
Siakago, Kenya.
Image: Googlemaps.com
A POLICEMAN IN CENTRAL KENYA has killed 10 people in a shooting attack on three different bars before giving himself up to authorities.
The district commissioner John Chelimo said the suspect has been taken into custody, but has not provided a motive for the attacks in Siakago, about 90 miles from Nairobi.
Chelimo said the suspect had gone out last night looking for a female friend but could not find her, the PA reports.
The AFP reports that the killings were sparked by an argument between the policeman and his colleagues, two of whom he shot dead.
Local radio reported that one person was killed in each of the first two bars and eight were killed in the third, and suggested that locals may have mistaken the gunfire for fireworks. The BBC reports that Hindus in Kenya have been celebrating the festival of Diwali.
The killings sparked a mass protest at the police station over security, where the father of one of the victims, Nyaga Manunga, said: "Someone can't just shoot 20 to 30 bullets without any reaction from the police".