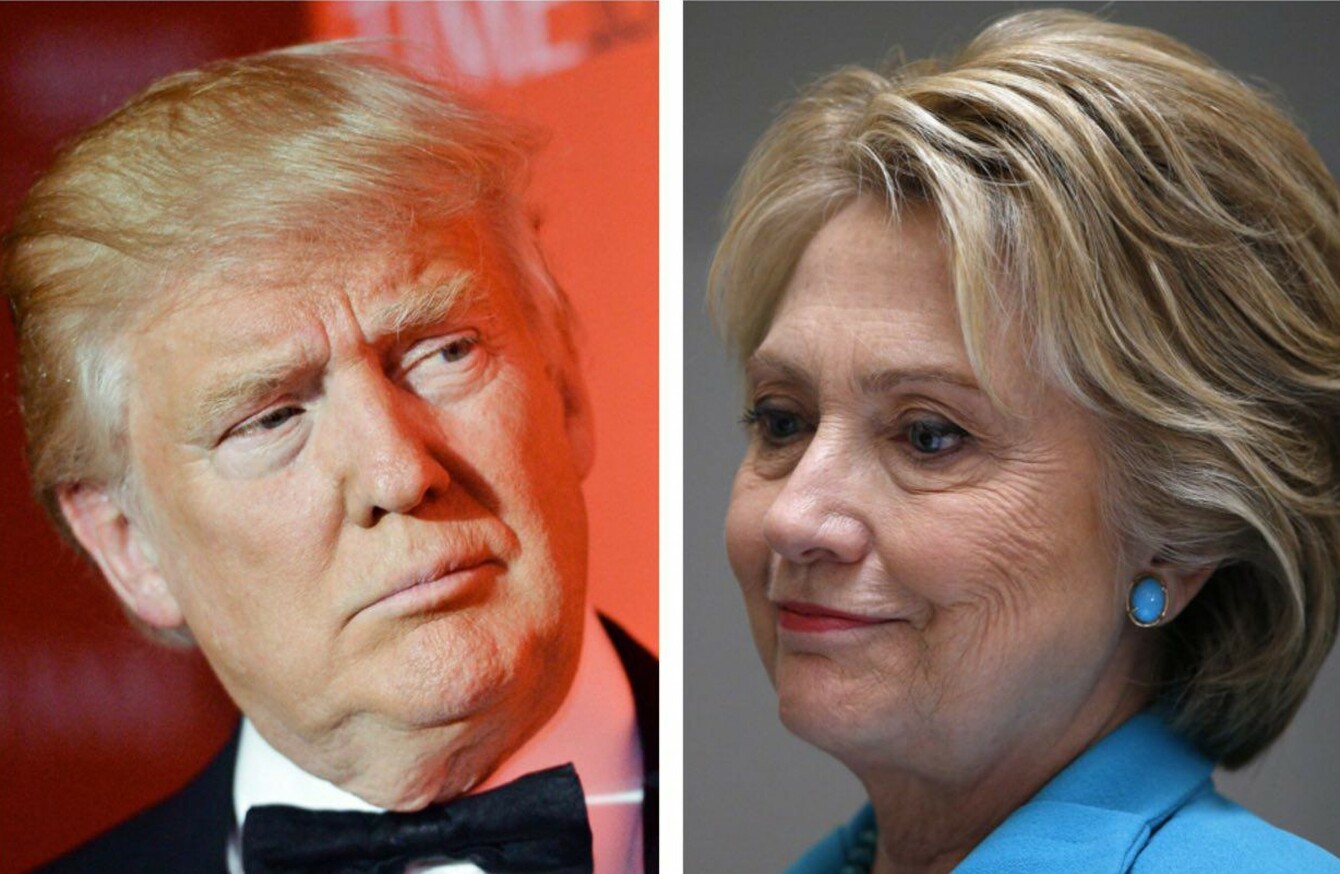 Image: PA Wire
Image: PA Wire
THERE ARE NOW just 150 days left until citizens of the United States go to the polls in their presidential election.
Hilary Clinton and Donald Trump are the presumptive nominees for their respective parties, and many believe the final result could still go either way.
But who would get your vote?
This morning we're asking: If you could (or maybe you can already) vote in the US presidential election, would you vote for Hillary Clinton or Donald Trump?