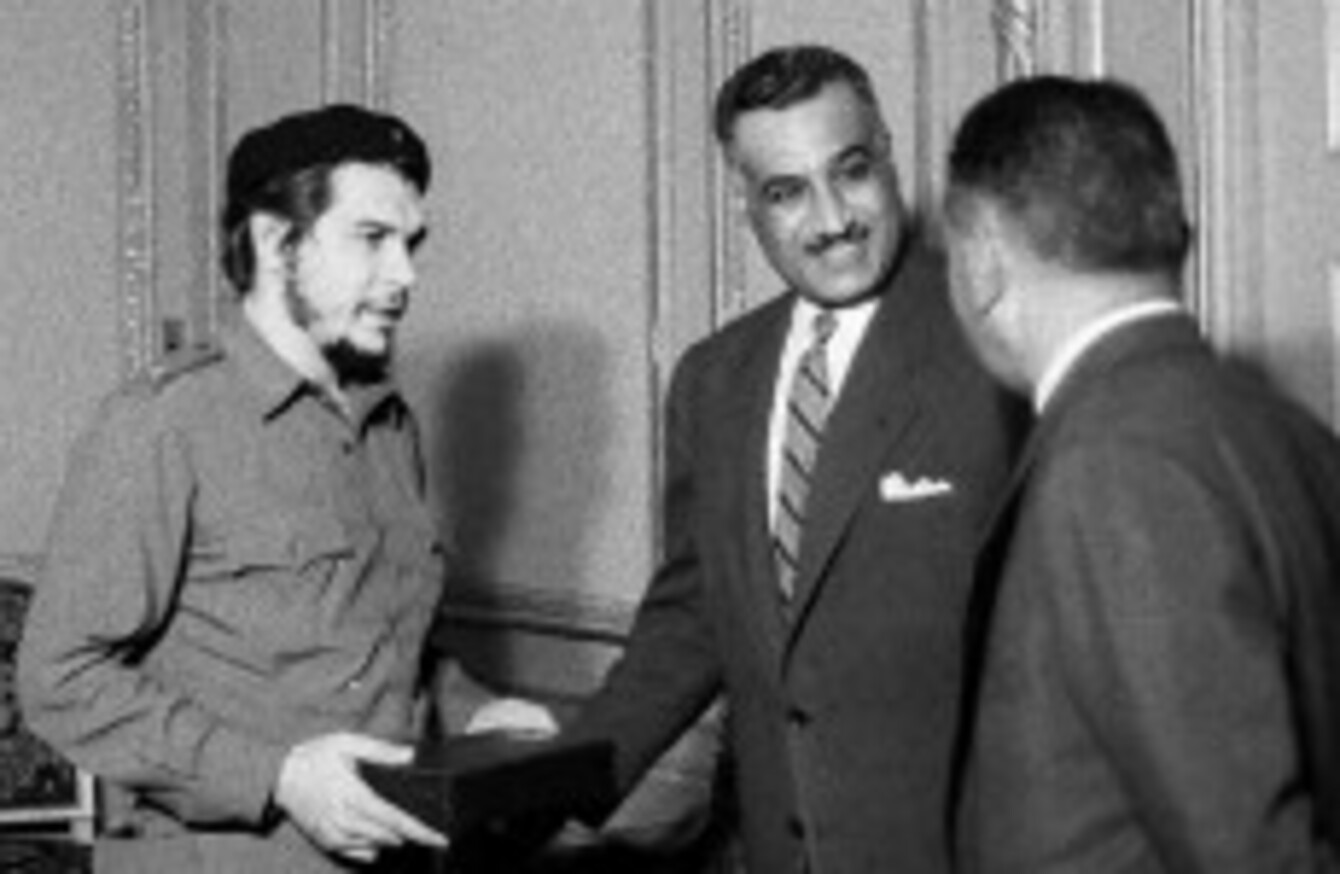 Che Guevara meets Egyptian President Gamal Abdel Nasser in Egypt in 1959
Image: AP Photo/Farouk Ibrahim
Che Guevara meets Egyptian President Gamal Abdel Nasser in Egypt in 1959
Image: AP Photo/Farouk Ibrahim
GALWAY CITY COUNCIL'S plan to erect a statute of Che Guevara in the city has been criticised by a US politician who has called for the project to be scrapped.
A Republican congresswoman this week wrote a letter to Taoiseach Enda Kenny urging him to stop the statue being built. In the letter, the congresswoman describes Guevara as a mass murderer and human rights abuser.
The statue to commemorate Guevara, a leader in the Cuban revolution which overthrew dictator Fulgencio Batista, has received full and unanimous support from Galway City Council.  Supporters of the project say the statue is a commemoration of Guevara's Irish heritage.
So what do you think – should Galway City Council erect a statue of Che Guevara in the city?