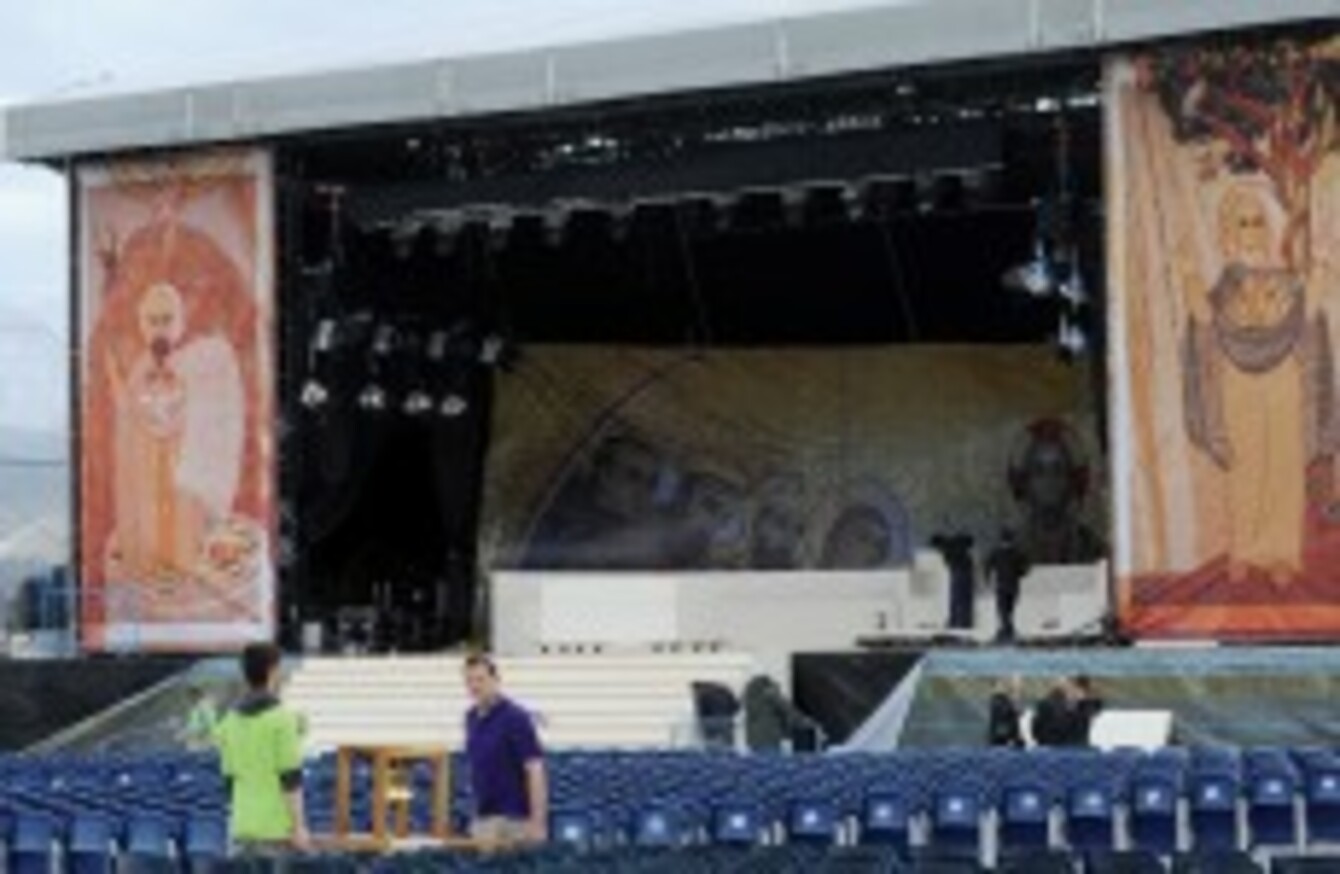 The main stage for the event at the RDS
Image: Laura Hutton/Photocall Ireland
The main stage for the event at the RDS
Image: Laura Hutton/Photocall Ireland
ROUGHLY 20,000 PEOPLE are expected to descend on Dublin tomorrow as the 50th International Eucharistic Congress begins in the RDS.
The numbers include around 7,000 pilgrims from 123 other countries around the world. It is the first time that the landmark Catholic event has been held in Ireland since the 1930s.
There will be 160 workshops during the week, including events led by thinkers and church figures from around the world. Some 80,000 tickets are expected to sell out for the climactic event in Croke Park next Sunday, which will be among the events televised live by RTÉ.
So will you be following the events of the 50th International Eucharistic Congress?

Poll Results:
I'll catch the highlights on the news (218)
Yes, and I'll be attending one or more events (157)
Yes, but I won't be attending myself (154)