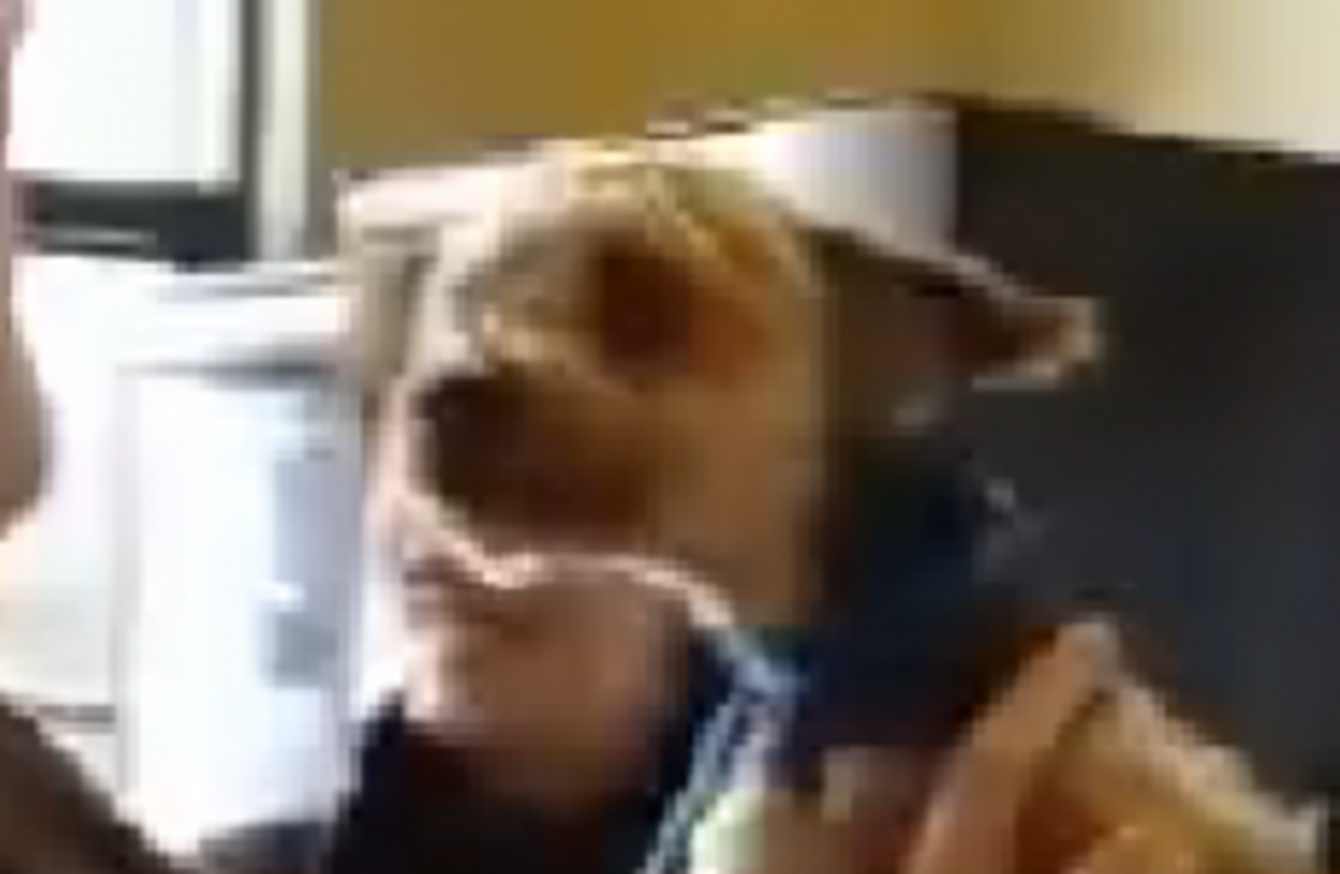 Image: DSPCA
Image: DSPCA
AFTER BRUNO WAS taken from outside Frank Lee's Galway home in May 2014, he didn't expect to ever seen his dog again.
Along with family and friends, Lee put out appeals, searched the local area, but the young pup seemed to have completely vanished.
However, earlier this month he received a phone call from the other side of the country – Bruno had, miraculously, turned up in a Dublin shelter.
The video has gone viral in Ireland over the past few weeks,  but now Lee has revealed the full details of how the pair were reunited.
"I got a phonecall from Ballyfermot. They read out Bruno's microchip number, and I was able to confirm it was him," Lee told The Anton Savage Show on Today FM.
It's believed that Bruno – who was less than a year old at the time – was taken for breeding in Dublin.
Eventually he escaped and hopped into a family's car in Lucan, refusing to leave,.
In a video posted on the Dublin SPCA Facebook page, it looks like Bruno was a little happy to see Lee again.
Source: Broadsheet Ie/YouTube
I thought he probably wouldn't even remember me… but he ran over, started licking my face, and totally recognised me.
"He was in bad old state, mistreated and that. His coat was all matted, he had lost an awful lot of weight," Lee said.
The pooch has settled in once again – although spent a few days 'staring into space'.
Lee has emphasised the importance of having pets microchipped, as without that information he would never have been reunited with Bruno. Microchipping will be compulsory from next year.