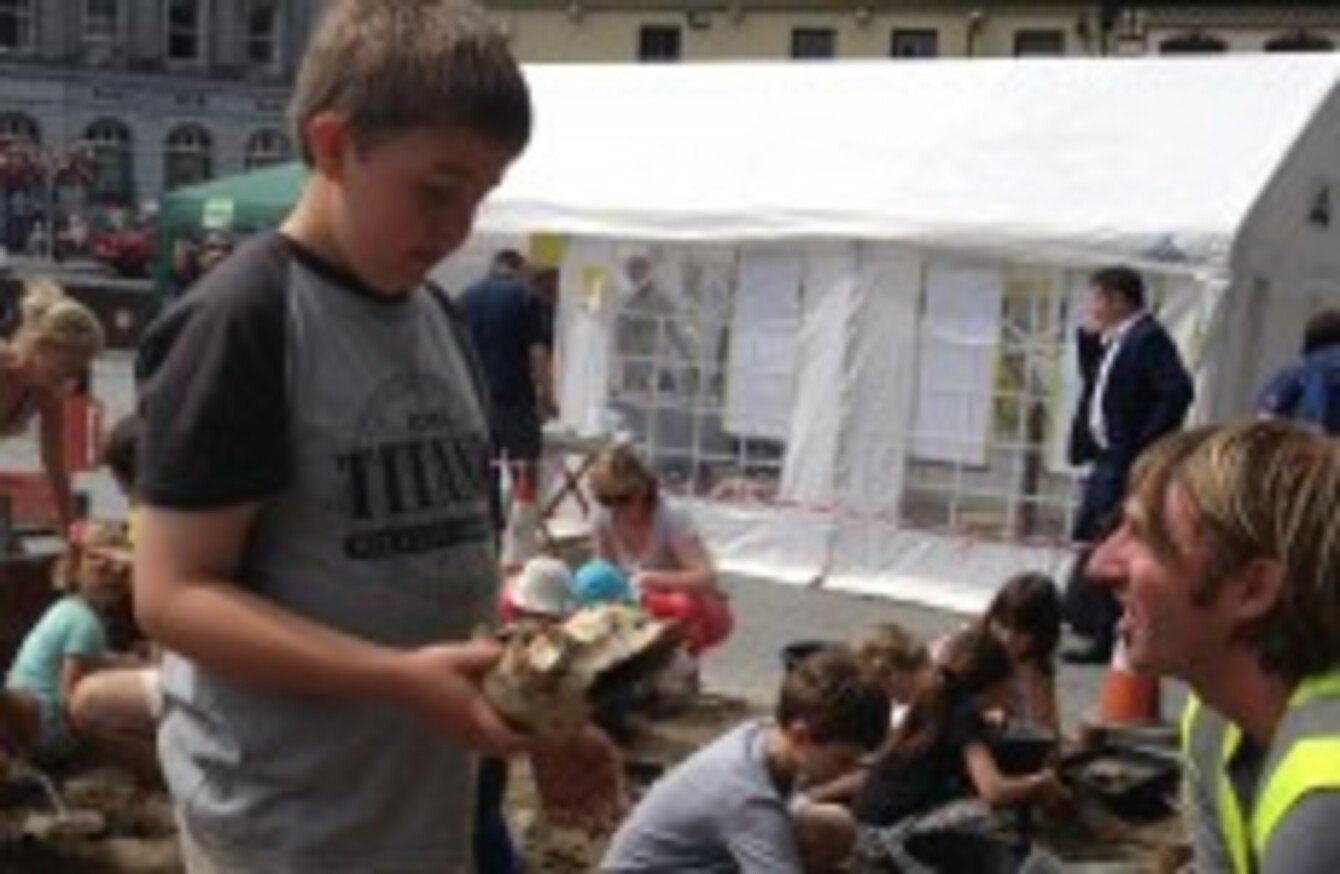 Image: Mary Teehan
Image: Mary Teehan
INTERESTED IN ARCHAEOLOGY and always wanted to know more?
A new pop-up museum in Kilkenny city is aimed at you. It's a free event that promises to leave you a lot more informed about the past than before, no matter what your age is.
Taking place on each Thursday in August, it's run by Mary Teehan with the help and support of Kilkenny's city and county councils, Fáilte Ireland and the National Heritage Council
It's hoped it will become a yearly event.
Why was it set up?
"We set it up because we love archaeology, but we hate that there's so little known about it and there's so many preconceptions about it," said Teehan.
When asked about her concerns around archaeology in Ireland, Teehan pointed out that it is a public resource, and that she and her colleagues believe archaeology is owned by the Irish public.
Public money has paid for a lot of excavation, but due to cuts in costs, items have been excavated but not necessarily analysed yet.  This event encourages people to find out more about archaeology.
As the funding for the events arrived, the project "grew wings", she said. Cartoon Saloon came on board for animation projects, while a local theater company agreed to perform some plays written by its volunteers.
The Craft Council are even supplying the stools.
Why Kilkenny is great for this event
Teehan pointed out that Kilkenny, being the Medieval capital of Ireland, is ideally placed for such an event.
So, what can people expect?
There will be lectures on archaeology for those who want to delve a bit deeper into the subject, and an excavation pit that children and young teens can try out.
UCD experiential archaeology will visit to show techniques in pottery from the historic and pre-historic ages, and people will get to make their own pots. There will also be flint napping and leather working.
At the first day, they had stocks from a prehistoric site where people were punished, and visitors were able to reenact the setting with sponges and dirty vegetables.
The School of Irish Archaeology will be there to encourage budding archaeologists, using a set-up Viking house where young people can do their own excavations and find out about their finds.
Perhaps it might lead to a new batch of people excavating Ireland's past. As long as their parents don't tell them their future lies in ruins…
The pop-up museum will be open at the Parade in Kilkenny City, on Thursday 14,21 and 28 August from 10am – 4pm. Entry is free. To find out more, visit its Facebook page.