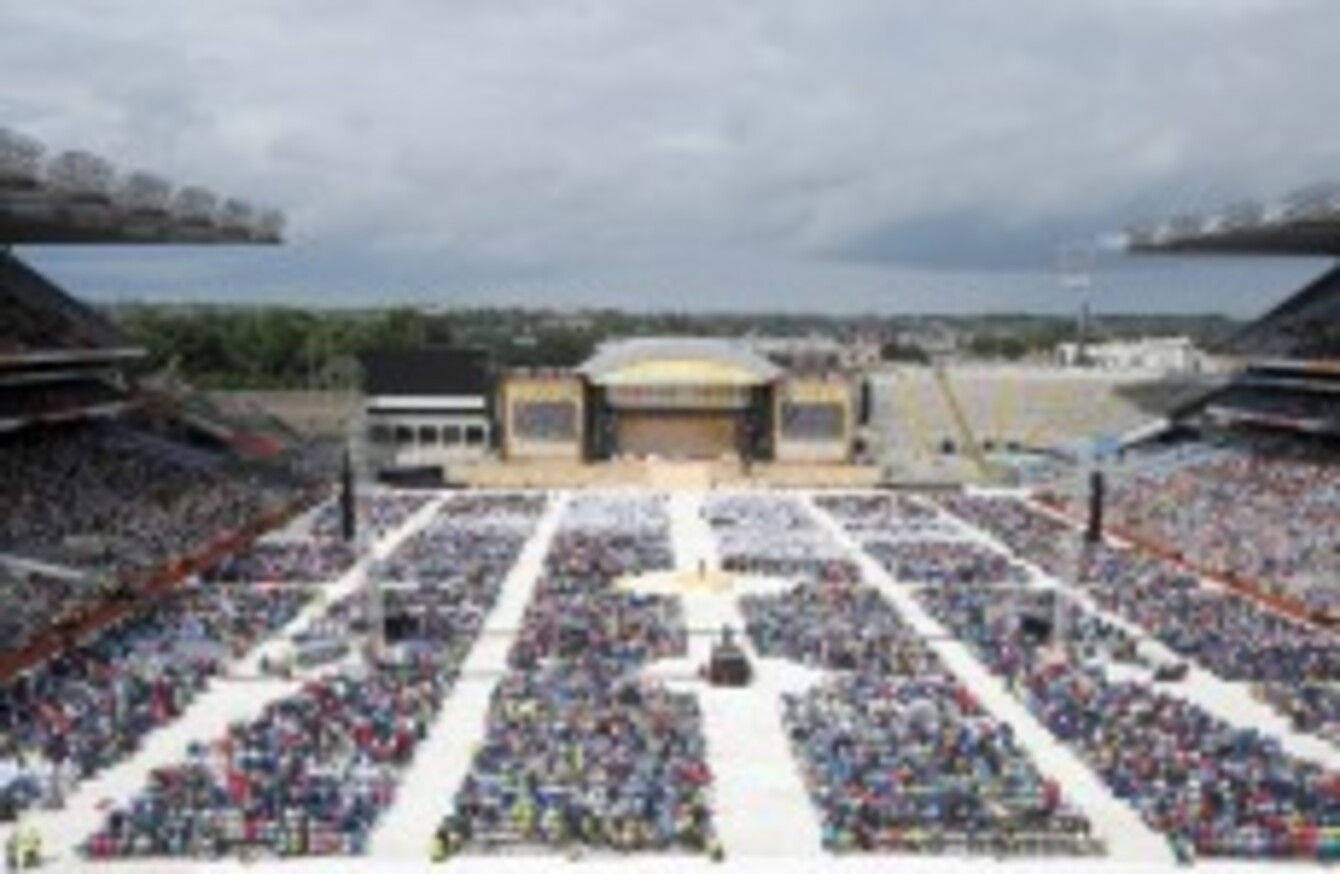 Croke Park today
Image: Laura Hutton / Photocall Ireland
Croke Park today
Image: Laura Hutton / Photocall Ireland
THE 'APPALLING' OFFENCES carried out against children by Catholic priests in Ireland cannot be explained, Pope Bendict XVI has said in his message to the 50th International Eucharistic Congress at Croke Park this evening.
Commenting on the scandals that rocked the Catholic Church in Ireland, the Pope admitted that the cases of child sex abuse undermined the credibility of the Church's message.
"How are we to explain the fact that people who regularly received the Lord's body and confessed their sins in the sacrament of Penance have offended in this way?" he asked. "It remains a mystery."
Thankfulness and joy at such a great history of faith and love have recently been shaken in an appalling way by the revelation of sins committed by priests and consecrated persons against people entrusted to their care. Instead of showing them the path towards Christ, towards God, instead of bearing witness to his goodness, they abused people and undermined the credibility of the Church's message.
About 80,000 pilgrims were at Croke Park today to hear the papal message.
The Vatican has long been criticised by abuse survivors for not acknowledging its role in the cover up of abuses within the Church but the Pope stopped short of issuing an apology to victims today.
Earlier this week, his personal envoy came closer to that apology when he met with a group of adults who were abused by priests. Cardinal Marc Ouellet asked them for forgiveness during a tw0-day pilgrimage to Lough Derg.