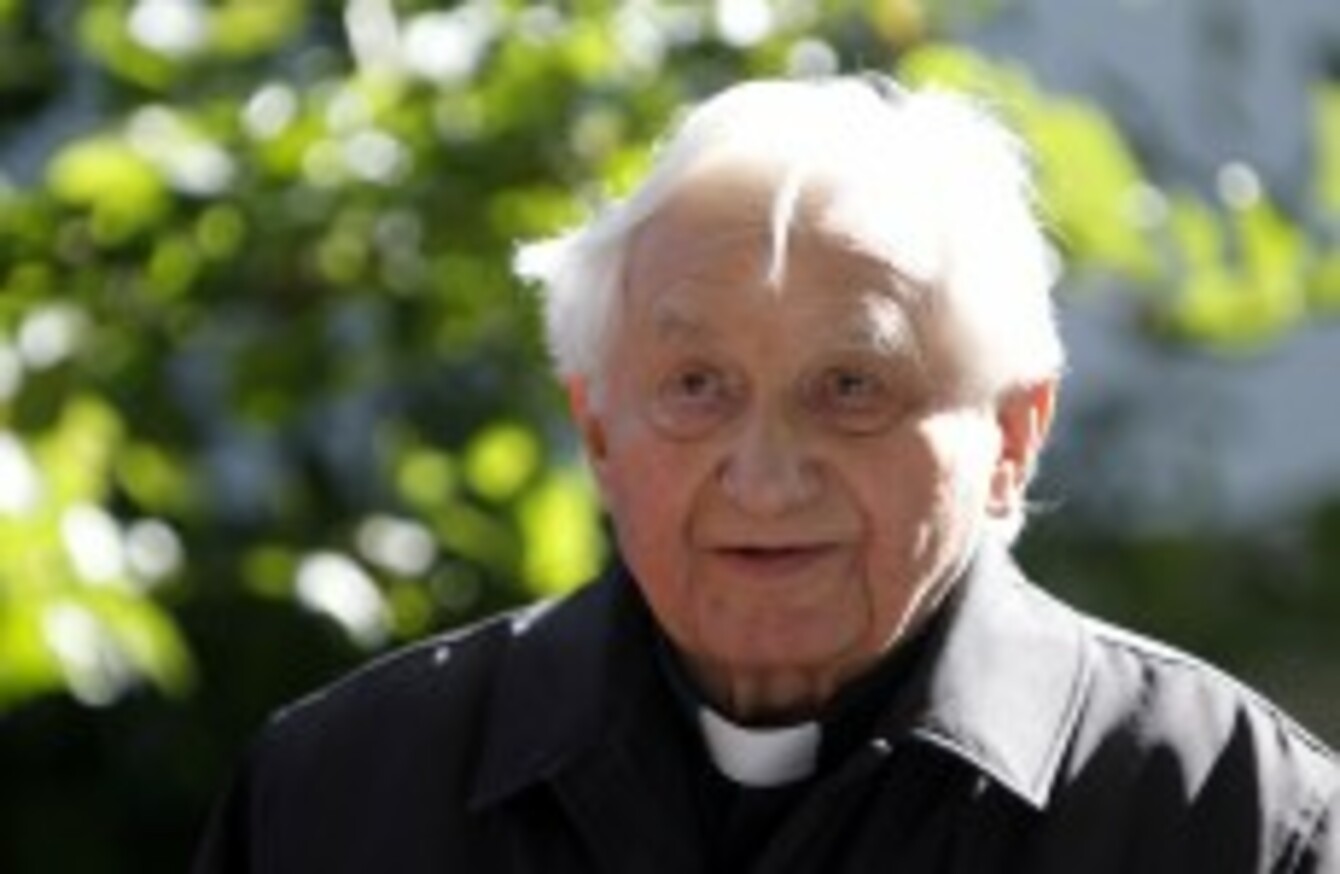 Image: Matthias Schrader/AP
Image: Matthias Schrader/AP
THE POPE'S brother Georg Ratzinger says the pontiff had been advised by his doctor not to take any more transatlantic trips and had been considering stepping down for months.
Pope Benedict XVI announced today that he would resign effective February 28, with details of a conclave to elect his successor not yet announced.
Talking from his home in Regensburg to the news agency DPA, 89-year-old priest Georg Ratzinger said his brother was having increasing difficulty walking and that his resignation was part of a "natural process."
"His age is weighing on him," the 89-year-old said of his 85-year-old brother. "At this age my brother wants more rest."
In recent times Benedict, born Joseph Ratzinger, had been using an indoor vehicle to travel the lengths of the massive St Peter's Basilica in the Vatican.
Georg Ratzinger did not answer calls seeking further comment.