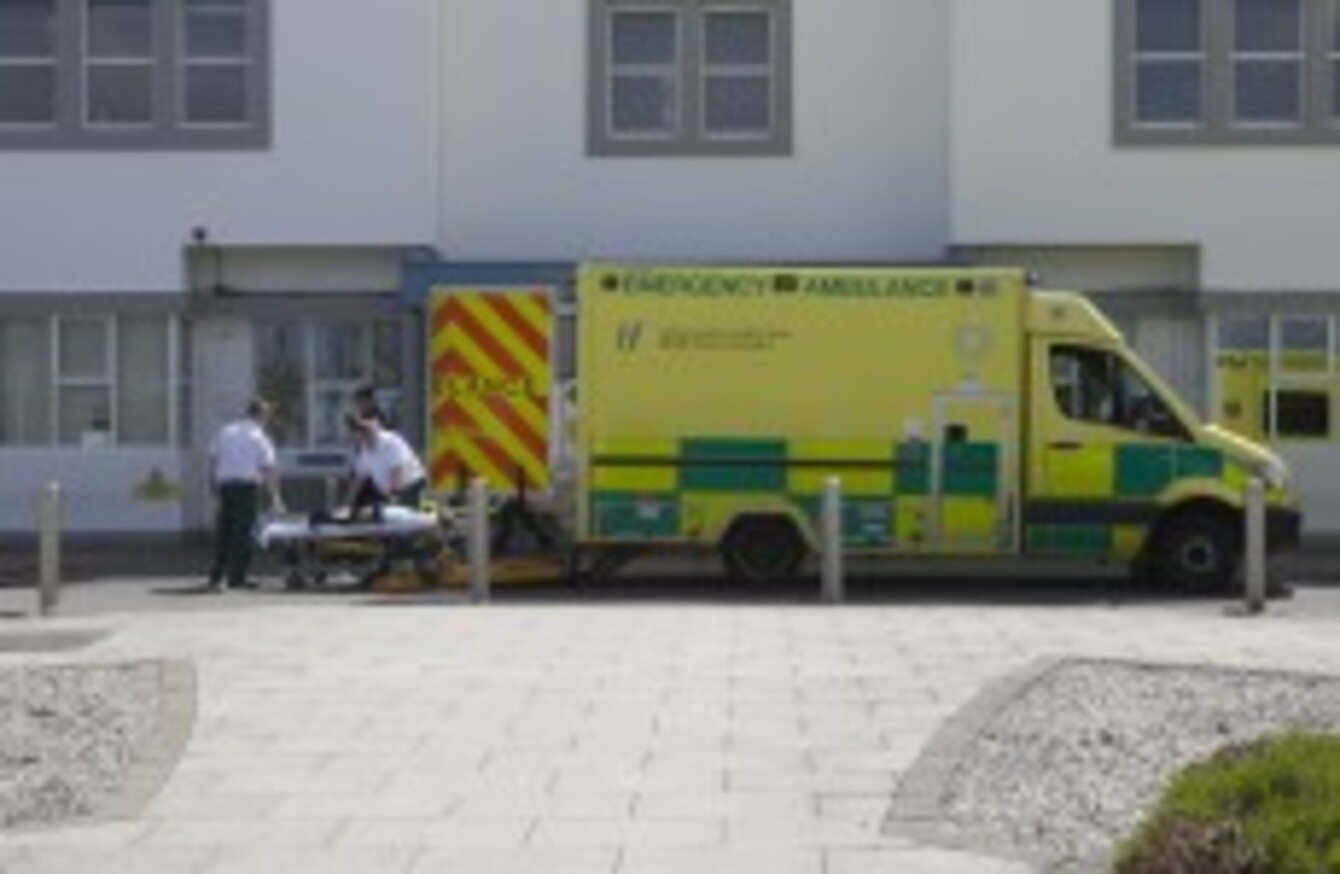 Portlaoise Hospital A&E
Image: Eamonn Farrell/Photocall Ireland
Portlaoise Hospital A&E
Image: Eamonn Farrell/Photocall Ireland
Updated 17.35
COMPLEX SURGERY IS to be moved from Midland Regional Hospital Portlaoise (MRHP) in the wake of the recent Health Information and Quality Authority (HIQA) report into services at the beleaguered hospital.
All complex surgery will be transferred to St James' Hospital in Dublin or the Midland Regional Hospital, Tullamore, while emergency services at Portlaoise will be curtailed to an 8am to 8pm service.
The HSE confirmed in a statement that "complex surgery (bowel surgery)" at Portlaoise will be transferred to the aforementioned hospitals "as volumes are too low to maintain the requisite expertise of clinical staff".
Regarding Portlaoise Emergency Department (ED) the HSE's statement confirms that "a progressive complex planning process" will "in the medium to longer-term… have an impact on ED opening hours (overnight)".
However, maternity services (which were the problem area that brought about the HIQA report in the first place) will remain unchanged:
Despite some media reports to the contrary, maternity services at MRHP will continue as usual.  GPs are welcome to refer patients to the hospital in the normal manner.
Reaction to the announcement has been very mixed.
The Irish Nurses and Midwives Organisation (INMO) said in a statement they are seeking "immediate discussions with the HSE on the implications arising from the relocation of services from Portlaoise Hospital".
"All of us want to ensure that the patient receives treatment in the optimum location designed to ensure the best possible outcome for any intervention or treatment," general secretary Liam Doran said in a statement.
However, simply to curtail a service in Portlaoise, and to relocate it into already overcrowded hospitals, is not a cogent, coherent or acceptable solution.
Extra bed capacity, together with the additional staff required, must be in place before any service reconfiguration can take place.
Sinn Féin health spokesman Caoimhghín Ó Caoláin meanwhile said that the decision to close Portlaoise A&E effectively threatens 'the existence of the hospital'.
"The loss of services is certainly not the answer," said Ó Caoláin.
We know from last month's HIQA report that the hospital was not properly governed, resourced or adequately equipped to provide the services of a model three facility.
The solution to this problem is ensuring that it is adequately equipped and that proper governance procedures are put in place, not the downgrading of the hospital or the removal of key services.
Local TD and minister for foreign affairs Charlie Flanagan was more upbeat regarding the news, saying that he "welcomed clarification" that maternity services are to continue at the hospital.
"My absolute priority is patient safety for people with medical needs in Laois and identifying how best this can be achieved," he said.
Earlier, Dr Susan O'Reilly, CEO of the Dublin Midlands Hospital Group, told RTE's Today with Sean O'Rourke that "the definite thing happening is that complex surgeries will be relocated quite soon".
"They'll be offering a range of simple fracture repairs and it's very likely that there'll be a growth in simple elective day surgery, but anything requiring admission is best treated elsewhere," she said.
Regarding Portlaoise's emergency department, O'Reilly said that how the hours are to be worked out "is not yet finalised", although she doesn't expect the change of hours to affect service.
At present Portlaoise is only seeing about 17 people coming in overnight anyway, and most of those are not serious.
Maternity services on the other hand are expected to grow, with O'Reilly dismissing the suggestion that the maternity department in Portlaoise is to shut as "absolute nonsense".
It was problems with the standard of maternity care at the hospital which brought about the recent HIQA review in the first place, after five babies died at the hospital in similar circumstances between 2006 and 2012.
"It's nonsense, we have the welcome mat out," O'Reilly insisted.
There has been substantial investment in maternity services at Portlaoise, 16 new permanent midwifes have been taken on since last year, and with the Coombe Hospital allocating one of their obstetrics consultants to us as our clinical lead, referrals are very welcome.
"We have 2,000 babies being delivered here every year at the moment – we're a busy medium sized hospital," she added.
Originally published at 12.18