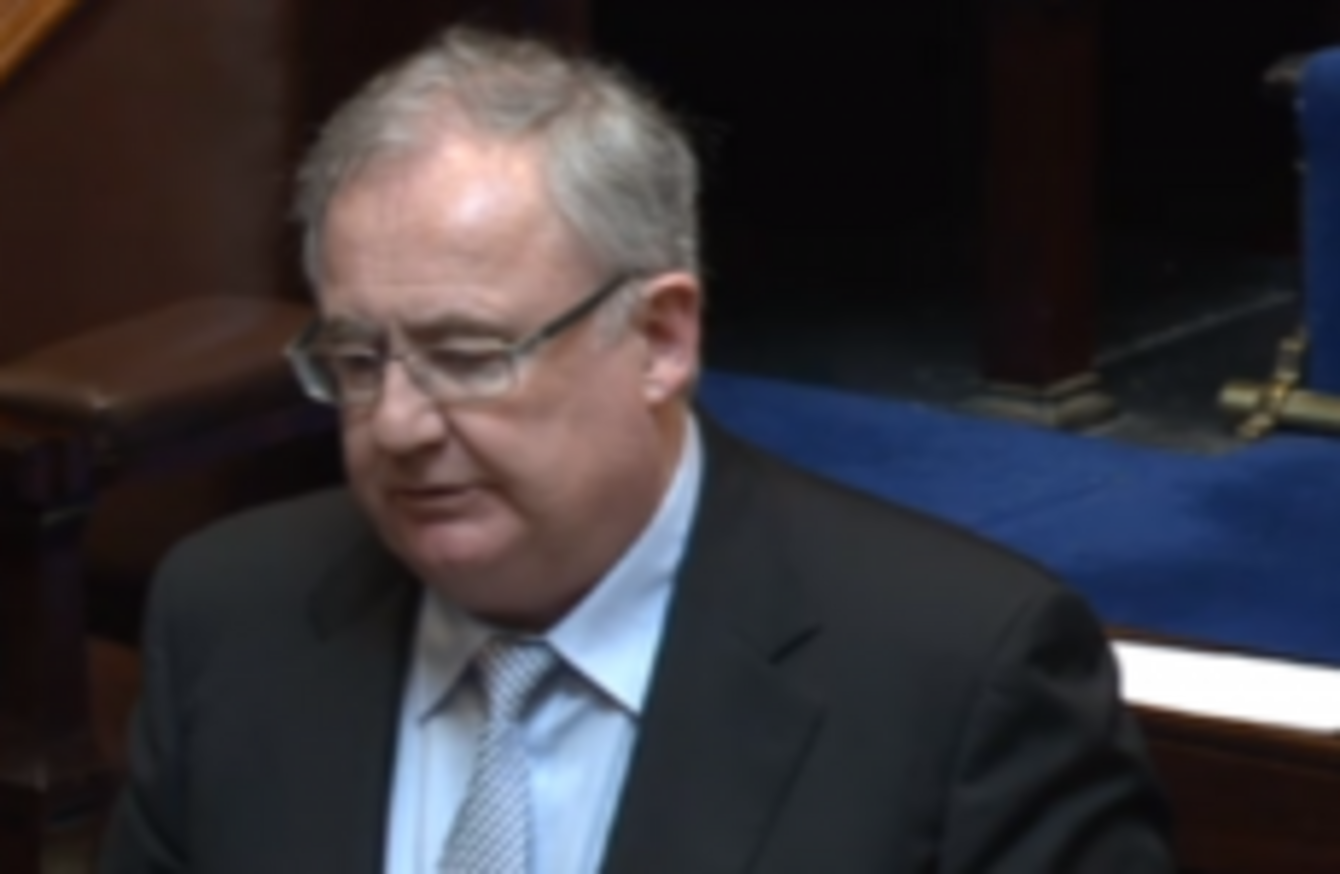 Image: Oireachtas.ie
Image: Oireachtas.ie
MINISTER PAT RABBITTE  has said Irish Postmasters has role to play in innovating the post office service in order to ensure its viability.
Speaking in the Dáil today, the Minister for Communications, Energy, and Natural Resources emphasised that there was no government plan to close post offices, noting that the rate at which post offices are closing has slowed since 2010, with just 17 closing in that period.
The Minister added that he does not believe the adoption of an ePayment system by the Department of Social Protection would affect Post Office services.
"Viability"
He said that the "viability" of the Post Office network would not be helped by restricting access to these services.
As well as work being carried out by government committees into this, the Minister said that "this too has to be responded to by the Irish Postmasters themselves".
He called for "innovative new ideas, new products and services, that will enable, consist with law, that the post office network may be used as front of office for the provision of government services."
'Fear'
The Minister was responding to questions from Fianna Fáil TD Michael Moynihan, who said he "feared for the future" of the service, and raised concerns that the ePayments service would further threaten the network's future.
The Deputy also asked as to whether An Post could be required to maintain a service in every community in a similar manner to the ESB.
However, the Minister highlighted that such a service would have to comply with EU procurement law.