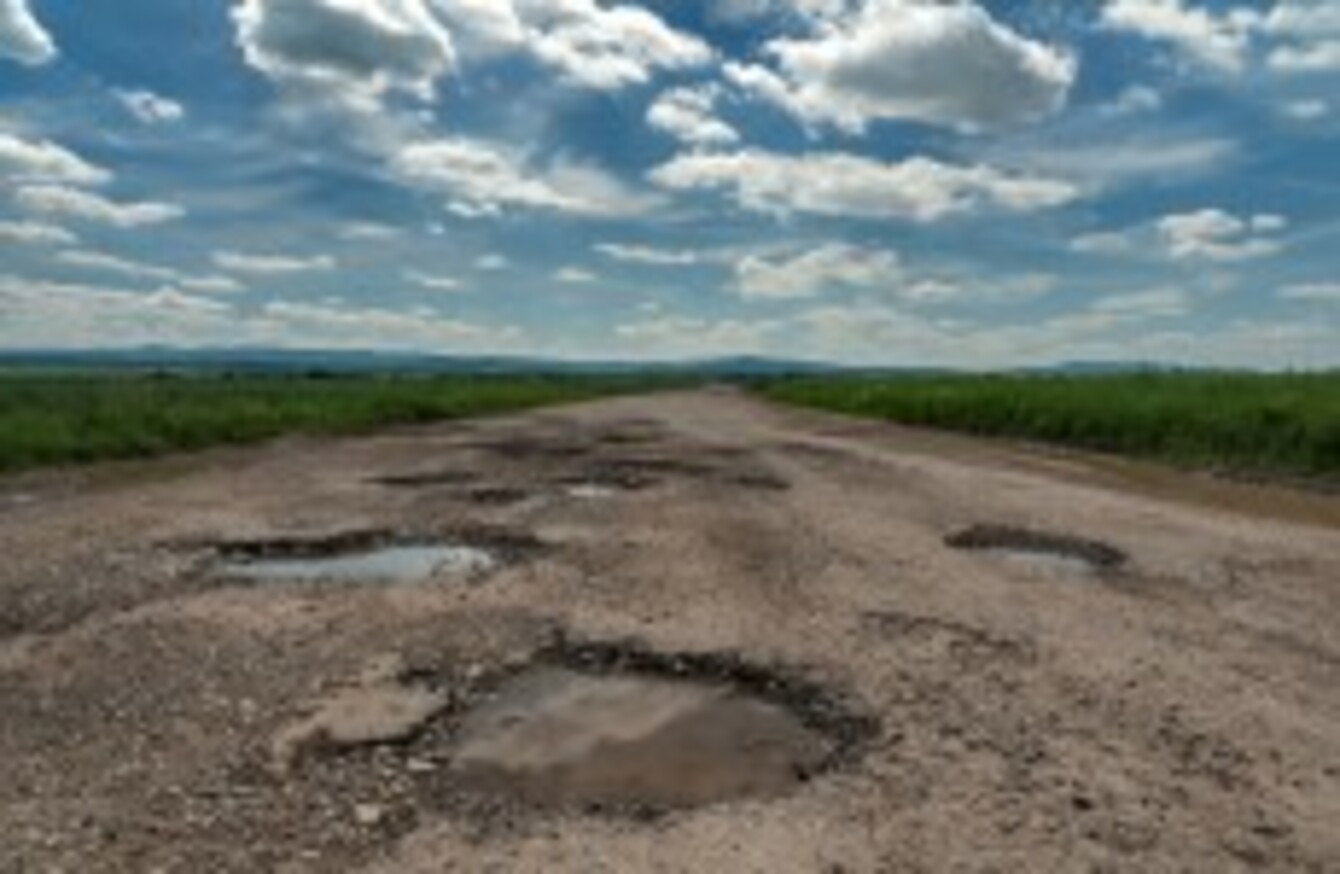 Image: Shutterstock/Smit
Image: Shutterstock/Smit
THE NERVE-SHREDDING experience that is driving on a badly-potholed road could soon be a thing of the past.
Specialized scanners have been developed at Nottingham Trent University in the UK that can detect tell-tale signs in a road's composition that suggest the appearance of a pothole is imminent.
The scanners and sensors are fitted to the front of a van which patrols the roads.
Using a specialised algorithm the data captured by the van's sensors detects ravelling in the road's structure – in layman's terms the telltale signs that a nasty old car-killer is in the works.
Detecting such structural issues early could potentially save millions in roadworks costs not to mention compensatory payouts to disgruntled drivers.
In Ireland alone nearly €75,000 was paid out by Dublin City Council alone between 2010 and 2012 in compensation for damage inflicted on cars by potholes.
The newly-developed technology will be adapted for use by private contractors, but will also be open-source meaning its applications may be used by governments worldwide.
"The technology is not new in that it has been used historically in robotics," says Dr. Senthan Mathavan, lead researcher at Nottingham Trent University.
The technology is established but we're using the data to look for much smaller defects.
This technology will also allow councils to plan ahead better and be more efficient with any programme of repairs.
http://giphy.com/gifs/gifnewstest-scorpiondagger-aritsts-on-tumblr-yfEyD8Wvtu3Ha
Never again. Hopefully.