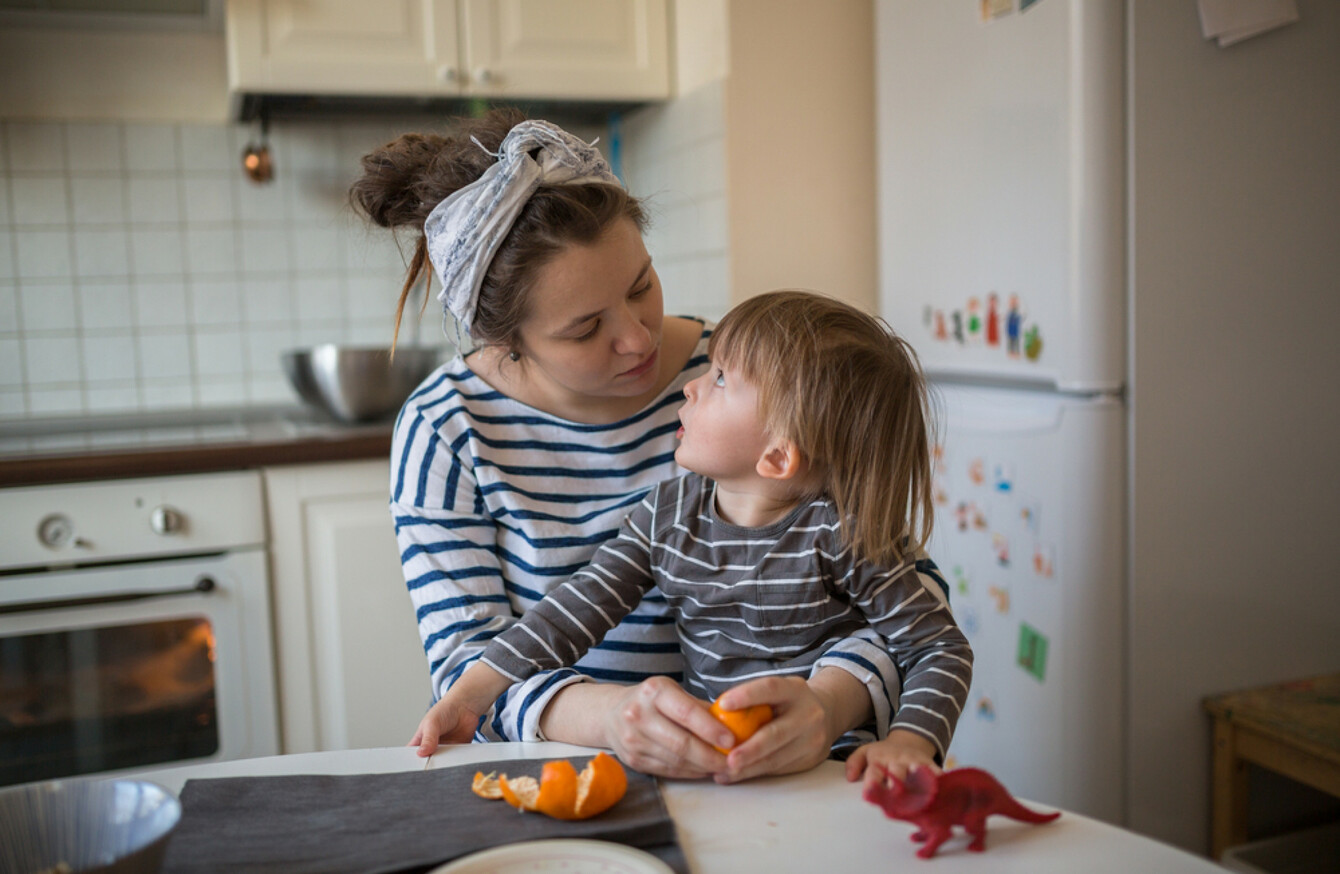 Image: Shutterstock/Natalia Lebedinskaia
Image: Shutterstock/Natalia Lebedinskaia
UNTIL RECENTLY, MY three-year-old son showed no interest in the news. In a bid to salvage some semblance of adult time, I would pop it on in the background while he played. But recently, during a report on the shooting in Las Vegas, I suddenly noticed he'd abandoned his train set and was watching, his little face frowning at the screen.
"What's happening mummy?" he asked. With no idea where even to begin, I mumbled something about a bad man and swiftly changed the channel to Bing.
But it did get me wondering: just when IS the right age to make children aware that not everyone in the world is nice? And how do you find the happy medium between protecting and preparing?
Pattie Fitzgerald is the founder of the Safely Every After Programme in the States and author of the acclaimed kids' personal safety books, No Trespassing – This Is My Body! and Super Duper Safety School. She reckons it's never too early to start empowering a child with how to deal with potentially 'tricky' situations… but there's a right way to do it.
Commandments
"I think it's terrible to teach children that people are 'bad' or that everyone in the world is a potential threat because that can make for a very fearful, neurotic child… and still not be much help to them either!" she explains. "My recommendation is to teach kids some clear-cut, straightforward safety rules."
From the age of three she reckons kids need to know these top four commandments from her Super 10 Safety Rules.
YOU are the boss of your own body
Your private parts belong only to YOU
No secrets about thumbs-down touches
Always check with your grown-up before taking something or going somewhere. If you can't check first, the answer is no.
Key to the mum-of-four's philosophy is that these rules teach a child to be proactive, empowering them with information and teaching them to trust their gut 'uh-oh' feeling, rather than filling them with fear.
Interestingly another of her rules is: 'I don't have to be polite'. As a mum who is frequently telling her toddler to say 'hello' to smiling strangers in the supermarket, I wonder am I giving out the wrong message?
"If you're encouraging your child to say hello and be polite to people in the street, then you should also say to the child that it's ok to say hello to this person because mum or dad is with you," says Pattie. "They should also know that it's ok if they don't want to say hello. Sometimes children at this young age get a mixed message to be 'nice' to everyone which can set them up to ignore their own instincts later on."
Increasingly there's much greater awareness of teaching even very young children the importance of consent, and videos like the Blue Seat Studios Consent for Kids short, which has now been viewed almost a quarter of a million times on YouTube, show it can be done in an accessible way.
Source: Blue Seat Studios/YouTube
Insisting that kids must kiss a relative is outdated, as is the old adage of 'stranger danger'. "It's outdated and frankly ineffective, not only because most harm comes from someone the child knows but also because strangers will often appear friendly and charming NOT dangerous," says Pattie.
She prefers the concept of 'tricky people'. These could be people the child knows, doesn't know or knows a little bit who break the safety rules, like asking a child for help (something no 'safe adult' would do).
Even with rules as simple and gentle as these, I still feel a pang at the idea of breaking it to my child that the world isn't all good. "Teaching a child a few safety concepts doesn't have to take away their innocence," insists Pattie.
Think of it this way: we teach kids to look both ways before they cross the street, why they shouldn't touch a hot stove, even how to swim but we haven't terrified them about cars, stoves or swimming pools. It's about giving them information that is age specific and age appropriate. What takes away a child's innocence is a 'tricky person' who realizes a child is very naïve or easily tricked into victimisation.
#Open journalism No news is bad news Support The Journal

Your contributions will help us continue to deliver the stories that are important to you

Support us now
Her advice revolves around kids' personal safety when someone is specifically targeting that child. But in these days of global terrorism, do we need to teach our tots what to do if a bomb goes off or a shooter invades their holiday hotel?
"I think too much information about tragedies can be harmful, especially when a child is very young and will have a hard time differentiating that the location may be far away or that it's an unlikely occurrence," warns Pattie. "I recommend turning off the news when young children are present. The sounds the images and stories can be confusing and scary."
Traumatic
Cork-based psychologist Sally O'Reilly agrees: "It's generally wise to limit screen time, particularly if what's being spoken about is traumatic," she advises. "Children are more vulnerable to vicarious trauma than we are, because they make everything about themselves in their little heads. They aren't able to distinguish between bombings in Syrian schools and the threat of a bomb in the local playground."
Aside from anything else, Pattie says there's no point bombarding your child with potentially hazardous situations because, as much as you might want to empower your child to protect themselves, the main person responsible for their safety is you.
"The best advice I have for parents is: pay attention to WHO is paying attention to your child," she says. "Most people do not want to harm children even though the media loves to scare us. Learn to recognize the red-flag warning signs and grooming tricks, thereby monitoring certain relationships in your child's life. Just being a smart, engaged and aware parent goes a long in protecting our kids."
I guess for me, step one of being smart, engaged and aware means turning off the TV news.
Want to win a four-course meal and wine for two at the Suesey Street Supper Club? Enter here – and don't forget to follow us on Facebook and Twitter!