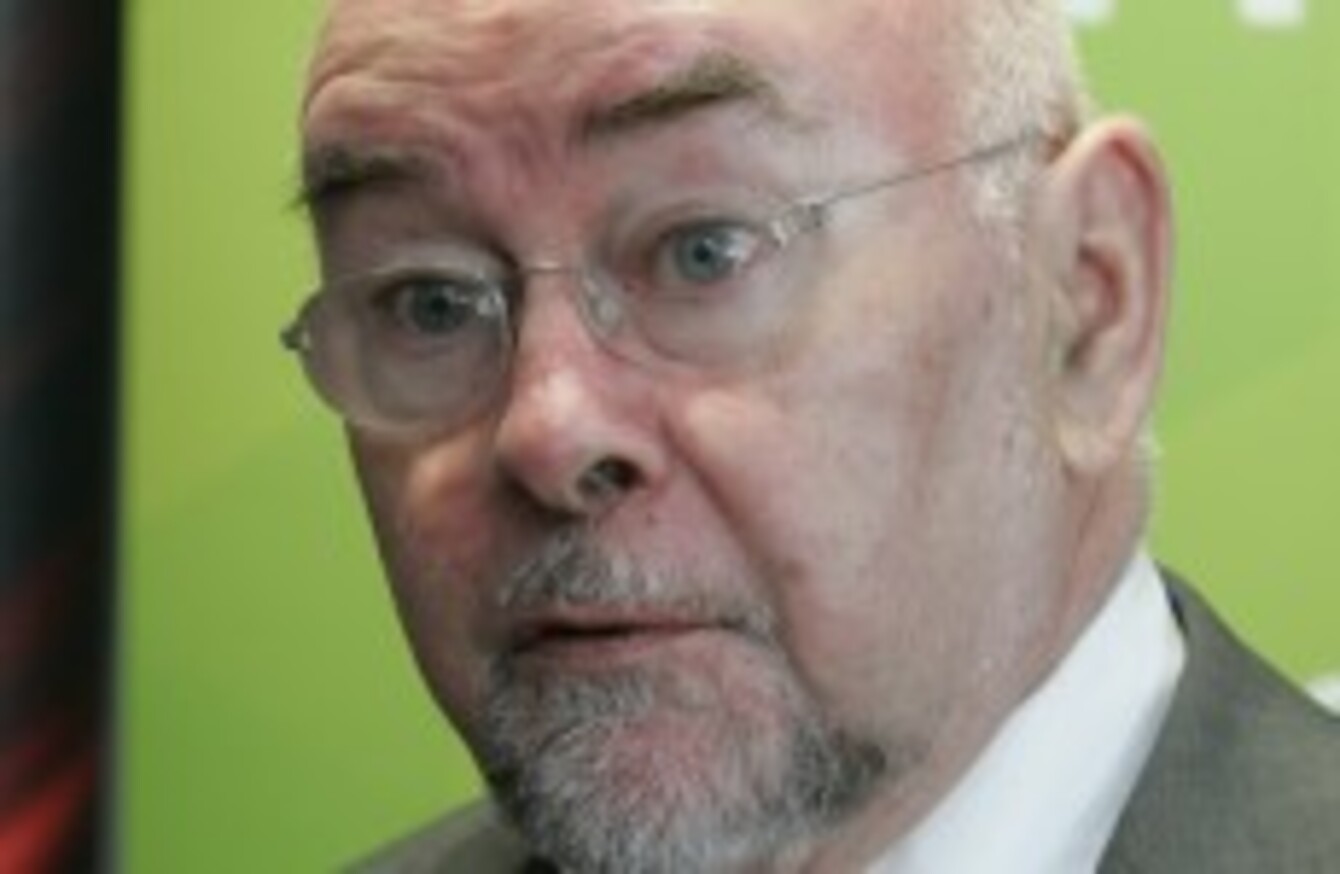 Labour Minister for Education Ruairí Quinn
Image: Mark Stedman/Photocall Ireland
Labour Minister for Education Ruairí Quinn
Image: Mark Stedman/Photocall Ireland
MINISTER FOR EDUCATION Ruairí Quinn has proposed shifting funds from child benefit to be used for a second year of free preschool education.
He spoke about the importance of preschool education for children while on RTÉ radio show Morning Ireland today, and said that he and Minister for Social Protection Joan Burton and Minister for Children and Youth Affairs Frances Fitzgerald are engaged in debate about the issue.
He said that there is currently one free year of preschool education, but both Fitzgerald and Burton indicate if the government could get a second year "it would have a dramatic effect" on the life and future options for young people, especially children from a disadvantaged background.
Re-allocation
He said that funds would be re-allocated from the child benefit fund. However, the move is not something that can take place in the near future due to a lack of infrastructure.
Quinn also said that the sooner children can attend preschool as opposed to creche, the better it is for them, adding there is a difference between child minding and early child education.
Minister Fitzgerald has also indicated regarding the preschool programme that for €5m the government could begin to improve the qualifications of preschool leaders .
It costs about €150million to provide the free school year, said Quinn, and for an extra €5m "we could improve the quality of that education".
He added that they should be looking at the amount spent on child benefit, and see how much of that budget could in fact go into providing quality preschooling for young people.
The extra year would be a "very effective way of enhancing prospects for children, particularly those coming from disadvantaged environments", said Quinn.
Ongoing research is showing unless there is this kind of quality input, society will remain unequal, said Quinn. "We can probably get a better outcome for the child" if a portion of resources is focused into a second year of preschool education.
He also said that recent statistics show that more girls drop out during the course of second level education, and part of this is because they become informal carers at home.