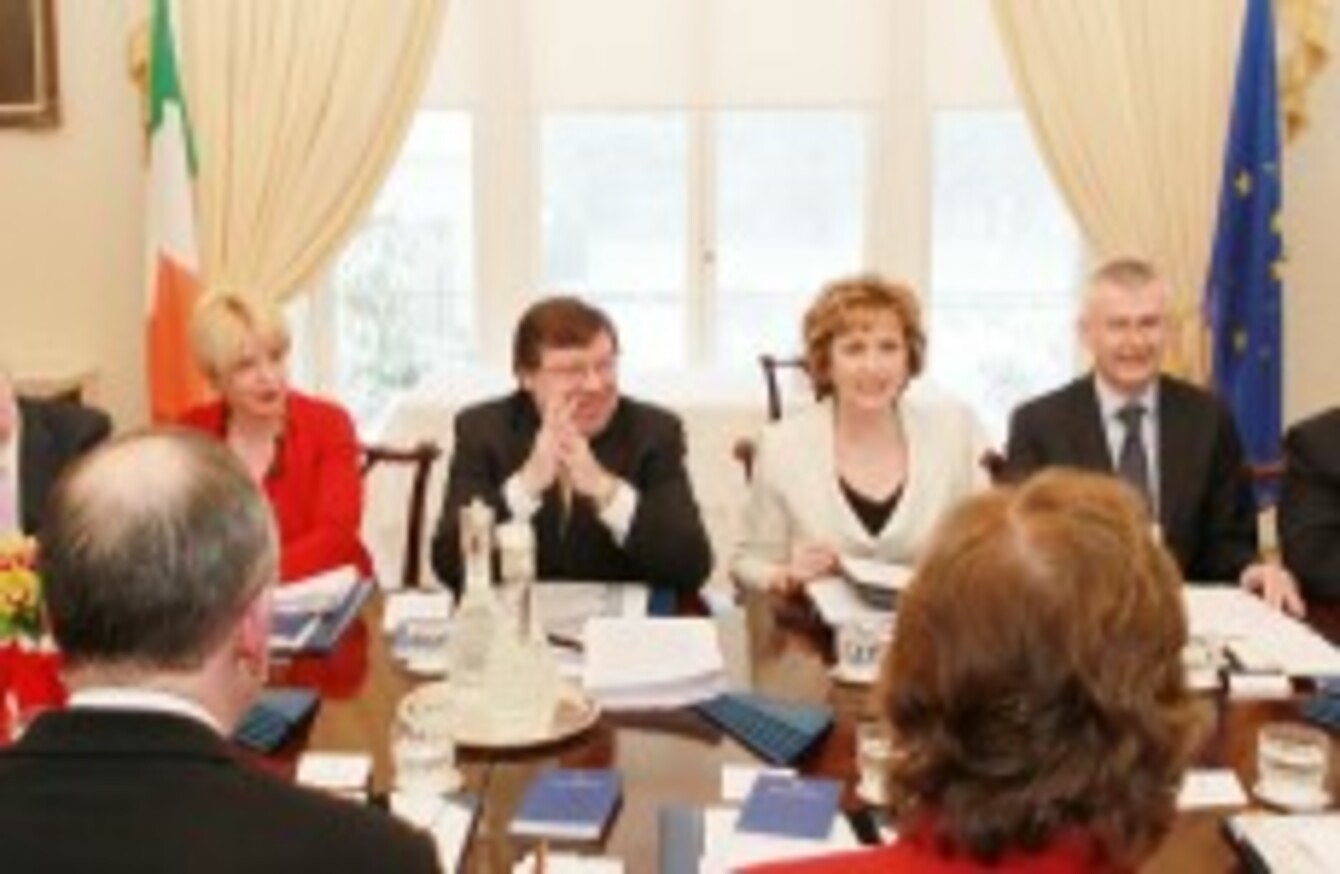 PRESIDENT MARY MCALEESE has this evening signed the Credit Institutions (Stabilisation) Bill 2010 into law, after a meeting of the Council of State this afternoon.
The Council – comprised of living and former Taoisigh, Presidents and Chiefs Justice as well as other judicial and political figures, and personal appointees of the President – had met earlier today to discuss whether certain measures of the Bill were in conflict with the Constitution.
RTÉ News reports that the meeting went on for three hours.
The Bill was passed by the Houses of the Oireachtas last week and was sent to the Áras for its early signature, but President McAleese had opted to convene the Council amid fears that the Bill, which had been rushed through both Dáil and Seanad, may have been repugnant to the Constitution.
Opposition parties had criticised the Bill for the power it had given to the Minister for Finance, saying it turned the minister into a "one-man legislature" given the scope of the powers it had afforded him.
The European Central Bank had also expressed "serious concerns" about the Bill, believing that the new measures would have implications for the collateral offered in return for Ireland's EU-IMF bailout.
If, following today's meeting, the President still had reservations about the Bill's legality, she could refer it to the Supreme Court under Article 26 of the Constitution to have its own constitutionality fully tested.
The Bill – now an Act – gives the Minister for Finance power to introduce massive changes to the banking system – including the right to sack directors and change the management of banks, and the right to transfer loans between institutions, thereby instantly downsizing the size of the Irish banking system.
Today's meeting was the seventh time the President has convened the Council. The President also today signed the Social Welfare and Pensions Bill 2010 into law.