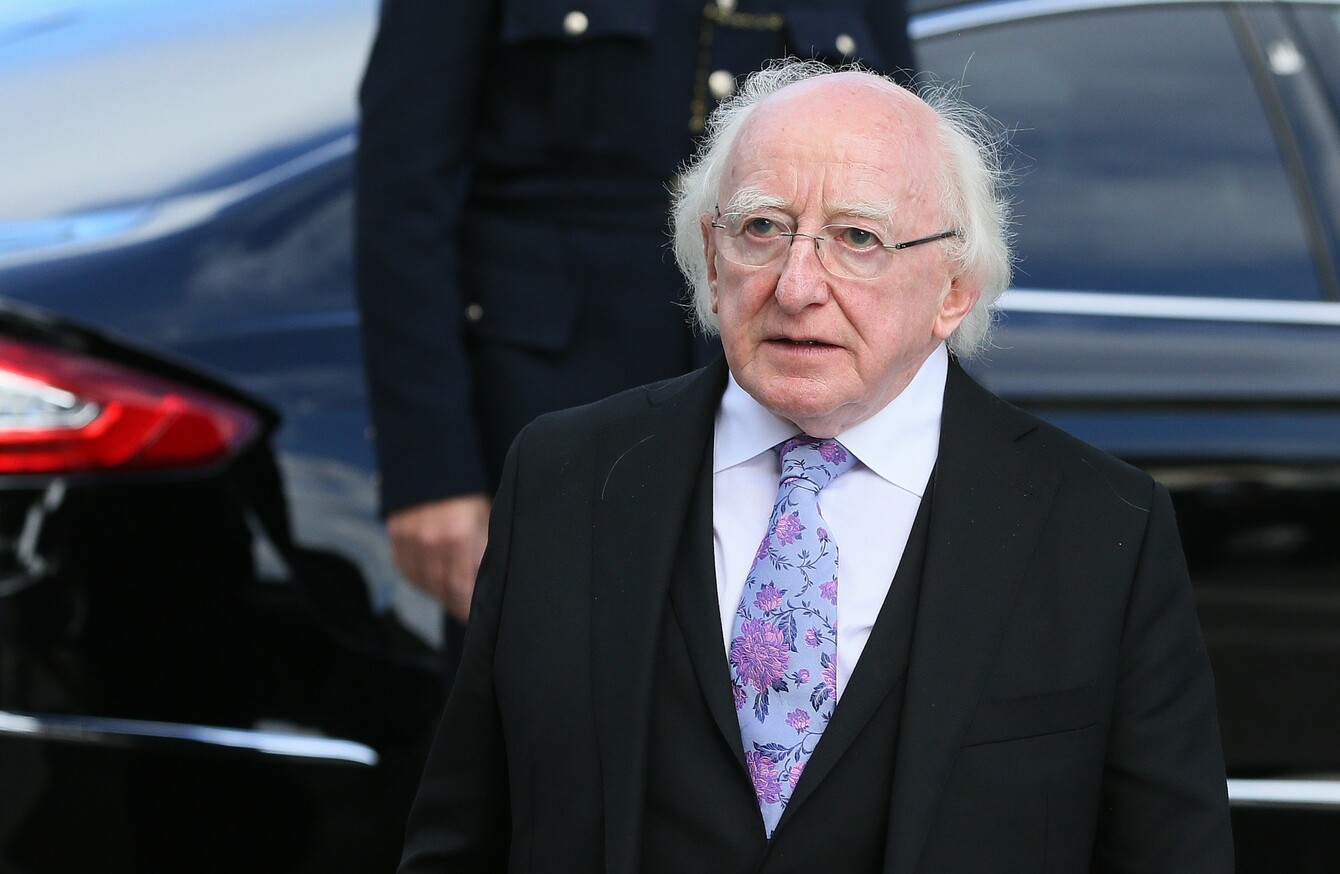 Image: PA Wire/PA Images
Image: PA Wire/PA Images
A NATIONAL HOLOCAUST Memorial Day commemoration is being held at the Mansion House in Dublin today.
The ceremony will include readings, survivors' recollections and music.
Candles will be lit in memory of the millions of innocent Jewish people, and others, tortured and murdered because of their religious belief, disability, sexual orientation or ethnic identity.
President Michael D Higgins issued a statement to mark the memorial day, saying:
"We remember the victims of the Nazi Holocaust – the millions of innocent men, women and children who were persecuted and murdered by the Nazis because of their ethnicity, disability, sexual orientation, political affiliations or their religious beliefs.
In remembering, we are inviting each other to pay heed to the small and dwindling number of powerful voices of those who experienced and survived the Holocaust in person. Voices that implore us to never forget, and to learn the lessons history teaches us.
"Remembering the Holocaust suggests an important lesson from which we can all draw wisdom: Remembering not only that, when fanned by fear and toxic prejudice, people are capable of unimaginable cruelty, but also that we must stay vigilant and have the courage to counter the rhetoric of fear-mongering and hatred.
Today, let us recommit to the critical values of decency, equality, justice, tolerance and respect for our differences and our vulnerabilities. And let us recommit to the fight against the politics of fear and hatred, in all its forms.
 Fundamentalist Ideologies
The Minister for Foreign Affairs and Trade, Charlie Flanagan and the Tánaiste and Minister for Justice and Equality, Frances Fitzgerald will attend today's ceremony. Speaking before the commemoration Minister Flanagan said:
"The National Holocaust Memorial Commemoration provides a very important opportunity for us to remember the lives of the millions of Jewish men, women and children, and the countless other individuals, who were targeted and murdered because who they were was abhorrent to an ideology that could not tolerate difference of any kind.
"This important commemoration also gives us the opportunity to reflect on what we have learned from the past. The Holocaust was a most extreme manifestation of intolerance and hatred which has left an indelible scar on humanity. It must never be forgotten.
Unfortunately in today's world, fundamentalist ideologies continue to target particular groups. We must be vigilant in standing against such hatred and to respond to it by building a world based on the ideals of respect and acceptance.
The commemoration takes place on the Sunday nearest to 27 January, the date of the liberation of Auschwitz-Birkenau.