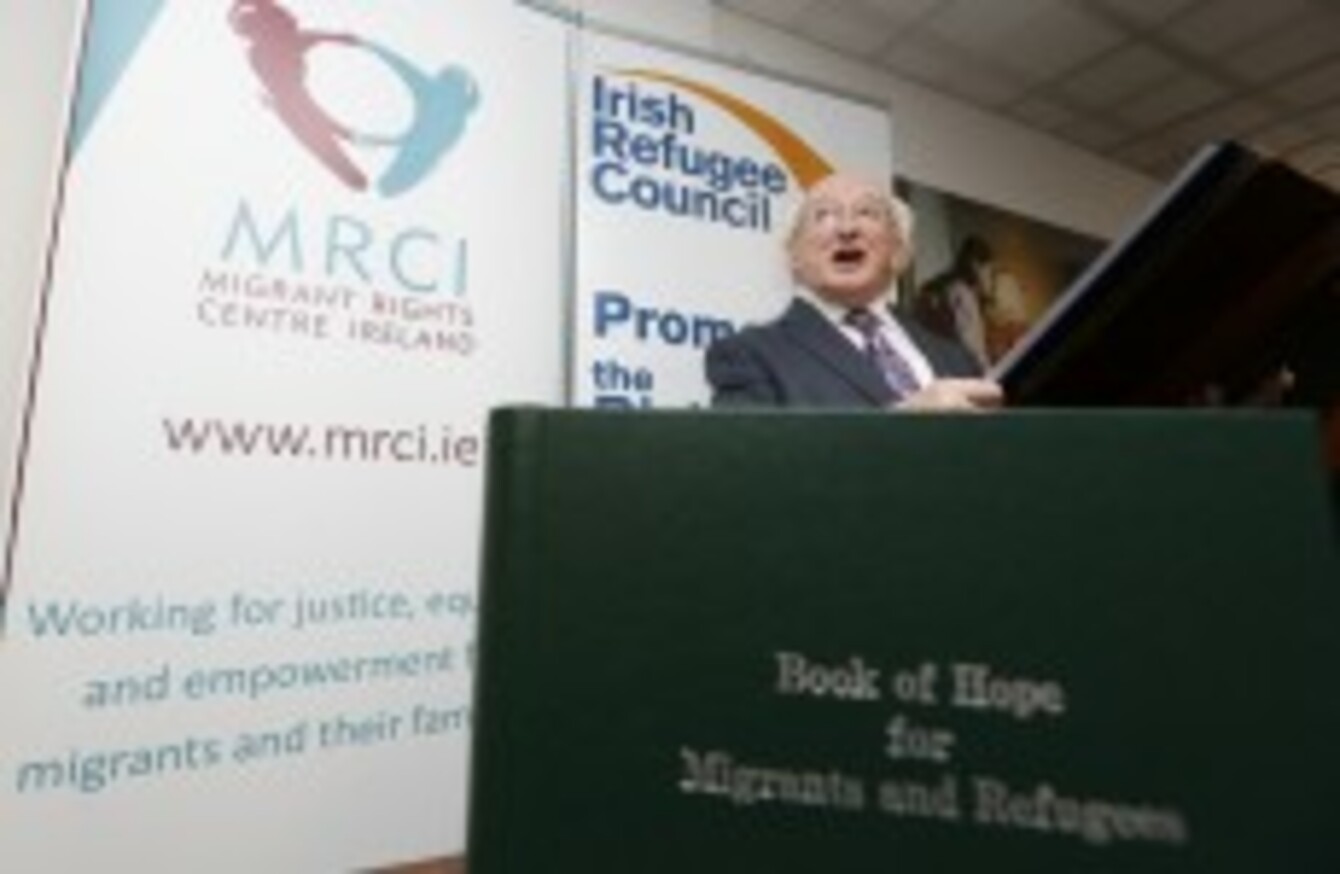 Image: Sasko Lazarov/Photocall Ireland
Image: Sasko Lazarov/Photocall Ireland
Updated 11.51
THE DEPARTMENT OF Justice has said that there is "no question" of the President needing permission to visit asylum centres.
The President's office has confirmed to TheJournal.ie that he plans to visit a centre "shortly", after an event was cancelled at a centre in Westmeath.
The President had been invited to visit the asylum centre in Athlone by a local radio station, but the plan was nixed by the Reception and Integration Agency (RIA), who act under the aegis of the Department of Justice.
The Department says that the plan hadn't been cleared with them, so for "logistical and safety reasons", they had been forced to cancel it.
The event was organised and an invitation was issued directly to the President's office without having first received permission from RIA to host the event in the centre in question.
"There is no question of the President seeking or needing permission to visit a Direct Provision centre in accordance with the normal protocols of his office. For the avoidance of any misunderstanding he was not refused permission to visit the particular centre in question in Athlone.
"In the particular circumstances, it was decided by RIA that for operational reasons and specifically for reasons of safety that to allow Athlone Community Radio to go ahead with the proposed broadcast would not at that time be in the best interests of the safe running of the centre."
A spokesperson for the President said that the details of a visit to a centre would be announced in due course, but could not comment further.