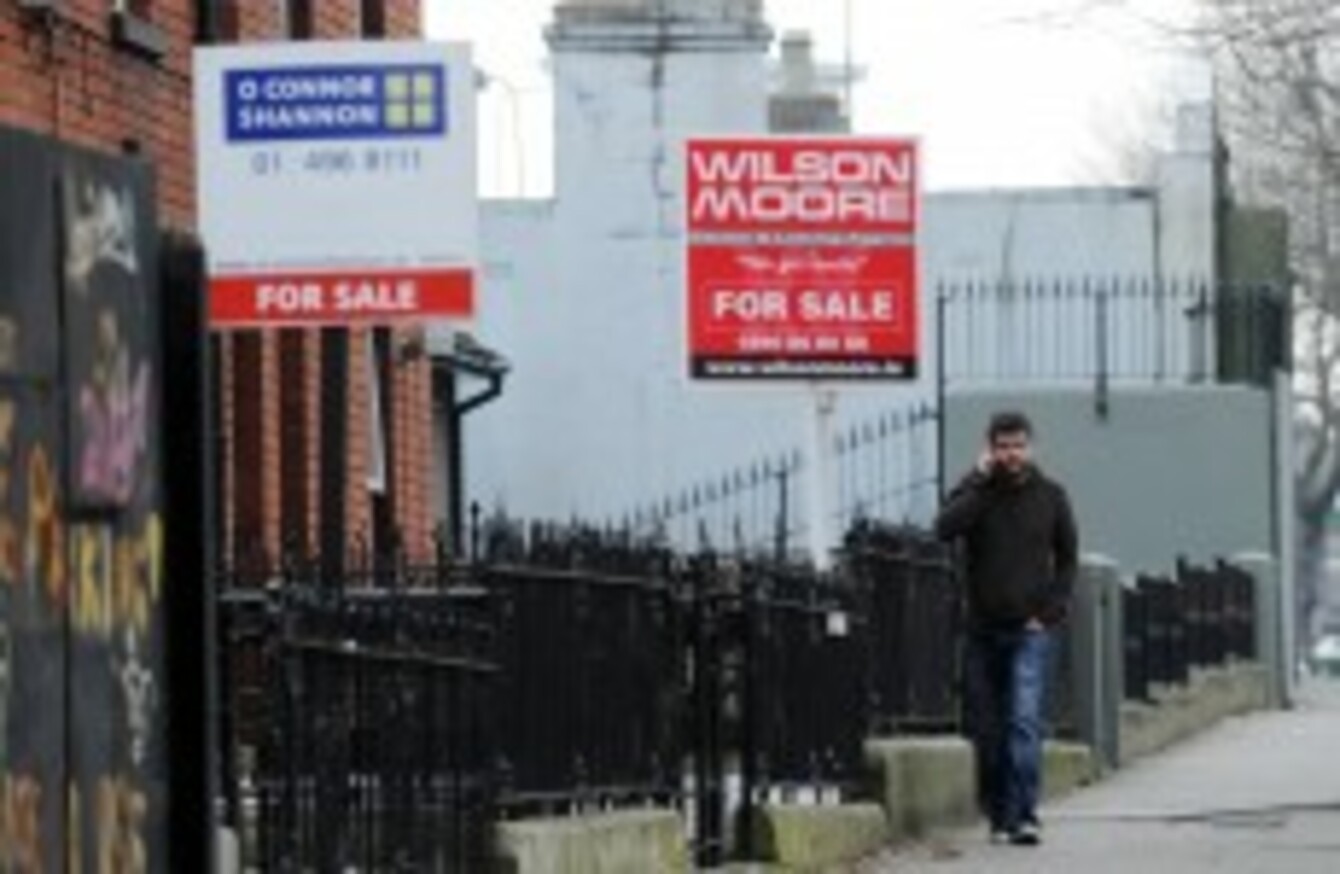 Image: Laura Hutton/Photocall Ireland
Image: Laura Hutton/Photocall Ireland
PRICE INCREASES FOR houses in the commuter counties and smaller cities such as Cork and Galway, have outstripped those in Dublin for the first six months of the year, according to a national survey carried out by the Real Estate Alliance.
The price of an average three-bed semi in Irish towns and cities has risen by 11.12% to €170,074 since the end of December, the Real Estate Alliance Average House Index says.
The survey of 50 Real Estate Alliance members nationwide also reported a 20% increase in mortgage-financed sales and a 32% reduction in selling time for properties since the start of the year.
While the CSO says Dublin property prices are rising fastest overall, the REA index concentrates on Ireland's typical stock home, the three-bed semi, giving a picture of the property market in towns and cities countrywide.
Dublin
In Dublin city, the average three-bed semi is now costing €348,333, an increase of 11.76% on the December figure of €311,667.
However, in the commuter counties and smaller cities like Cork and Galway, three-bedroomed semis have increased by 15.54% to an average price of €182,353 in the first six months of the year.
"The shortage of supply of starter homes in the commuter belt and large urban areas such as Cork and Galway is every bit as challenging as the situation in Dublin," said Real Estate Alliance CEO Philip Farrell.
"In many cases we are now seeing increases in value which exceed that of Dublin.
There is further evidence of a three-tier market in existence, with urban areas in the rest of the country seeing half of the growth of the commuter belt with values at an average of €106,345, up 6.57% in the first six months.
Three-bed semis have seen a rise of 19.69% across the country over the past year, while prices in Dublin city rose by 21.16%.
The average price of a three-bed semi is now €170,074 nationally including Dublin, an increase of €17,018 (11.12%) on the end-Dec 13 figure of €153,056.
Three beds in Tallaght and the Dublin 24 area have jumped by 25% from €160,000 in December to €200,000 at present.
"Tallaght, in particular, is reflecting a huge shortage of property on the market, particularly family homes," said Philip Farrell.
The average property is now taking just nine weeks to sell nationwide, on average nearly 32% quicker than six months ago, while in Dublin, the time taken to sell has halved from eight weeks at the turn of the year to just four now.