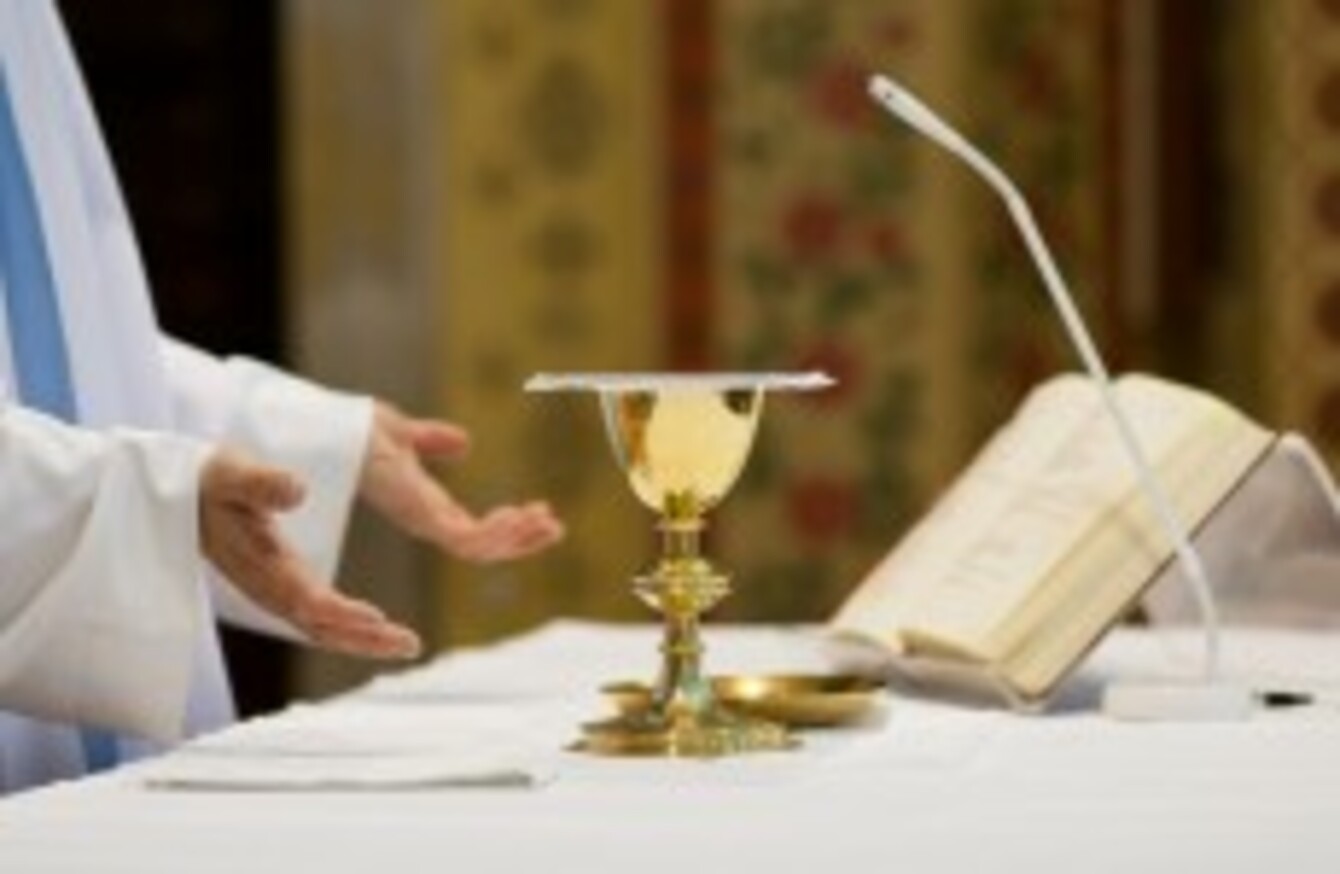 Image: Shutterstock/l i g h t p o e t
Image: Shutterstock/l i g h t p o e t
A PRIEST WHO was subjected to a violent break-in at a parish house celebrated Mass before seeking medical attention for knife wounds.
Father Dominic Savio, originally from India but is taking a break from his studies to spend the summer working in Portlaoise, was left shaken by the incident and has benefited from an outpouring of support from the local community.
He gave details of the harrowing experience, which happened late on Saturday night, on the Today with Sean O'Rourke show.
"It was just after half eleven when I heard noise," Savio explained, "People were banging on the door."
He heard them calling, and assumed they wanted some kind of help.
"When I opened the door, there were two men there with knives."
The masked men, thought to be in their twenties, forced their way into the house, grabbed hold of Savio and held a knife to his neck. He said:
They took all my things. My money, my laptop, my phone, and they were looking for more.
The pair threatened to cut off the priest's thumb, or even kill him, while dragging him around the house.
The men left after around 20 minutes, and Savio locked himself in a bedroom for the night, despite suffering flesh wounds to his thumb and neck.
He drove himself to an Indian family who lived nearby and called gardaí. Savio then went on to say Mass before finally travelling to the hospital.
Speaking to the same programme, Monsignor Paddy Byrne said there has been an "outpouring of concern" from the community for the young priest.
"I was very shocked but greatly relieved that it didn't have a worse outcome," he said.
Like any town, robberies and security of houses are on-going concerns, there hasn't been anything of that sort of nature.
He said gardaí are investigating the incident.