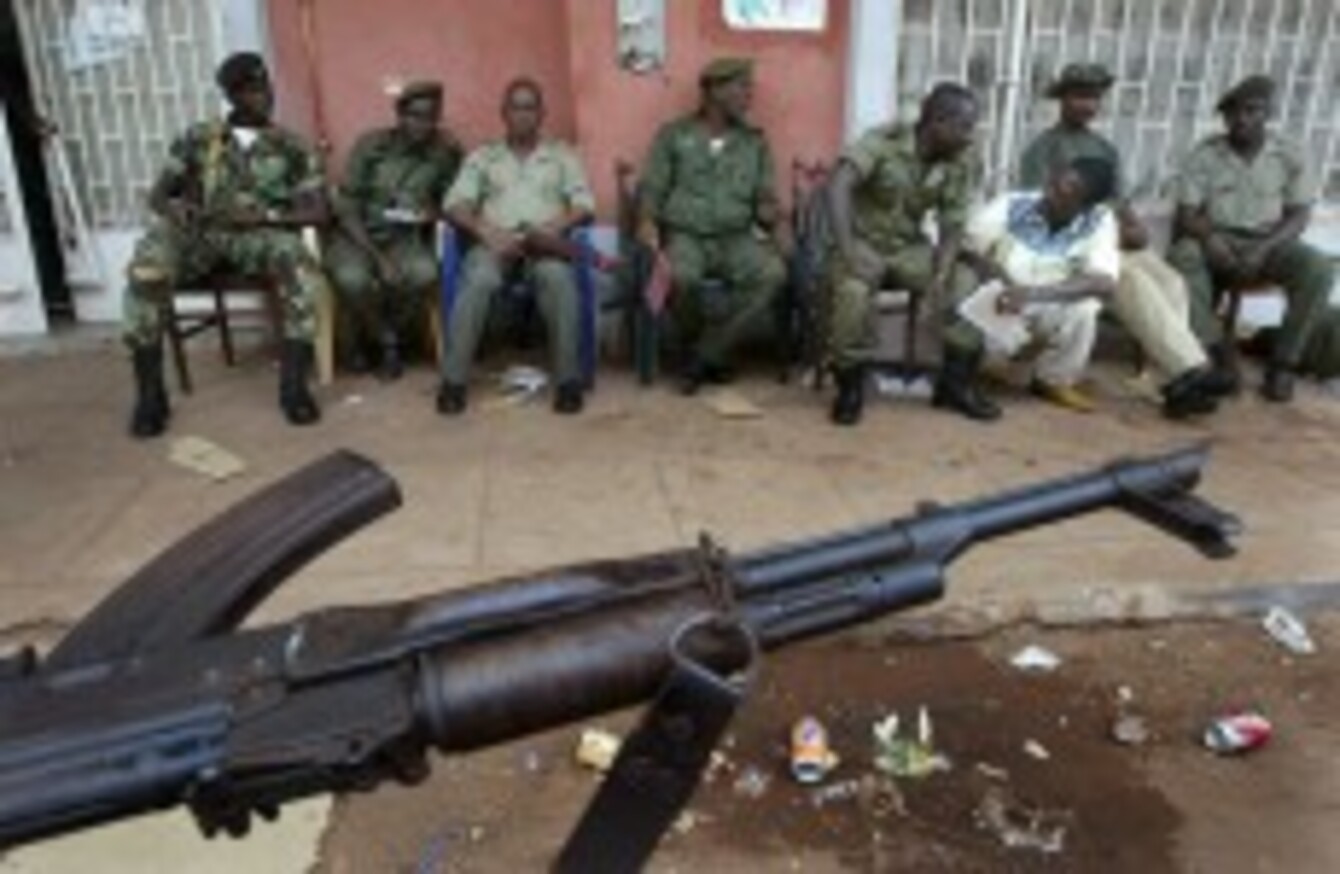 Guinea Bissau troops guarding ballot boxes in Bissau
Image: AP Photo/Schalk van Zuydam/File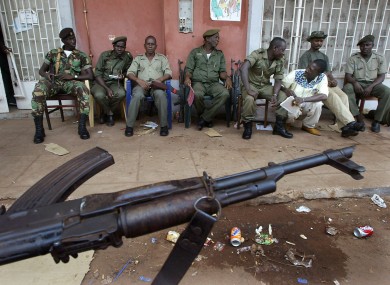 Guinea Bissau troops guarding ballot boxes in Bissau
Image: AP Photo/Schalk van Zuydam/File
SOLDIERS HAVE ARRESTED the prime minister of Guinea-Bissau, a military spokesman has said.
The move is the latest instability to roil a coup-prone African country where no leader in nearly 40 years has finished his time in office.
The announcement of Prime Minister Carlos Gomes Junior's detention came hours after his home came under attack. Guinea-Bissau was due to hold a contentious presidential runoff election on 29 April, and Gomes was the front-runner.
Portuguese broadcaster Radiotelevisao Portuguesa showed a large hole blasted around the front door of the prime minister's official residence in Bissau and other damage to the house from what it said were rocket-propelled grenades.
In 2009, the country's longtime leader was assassinated in his home, and his successor died from illness in January before finishing his term, prompting this year's special election. The timing of Thursday's power grab was not accidental, said Martin Roberts, a West Africa analyst with IHS Global Insight:
It looks like what they don't want is the person who probably was going to become president to win the second round.
Guinea-Bissau's land border with neighboring Senegal was closed Friday, and both Portugal and the United States advised their citizens against traveling to the nation of about 1.6 million.