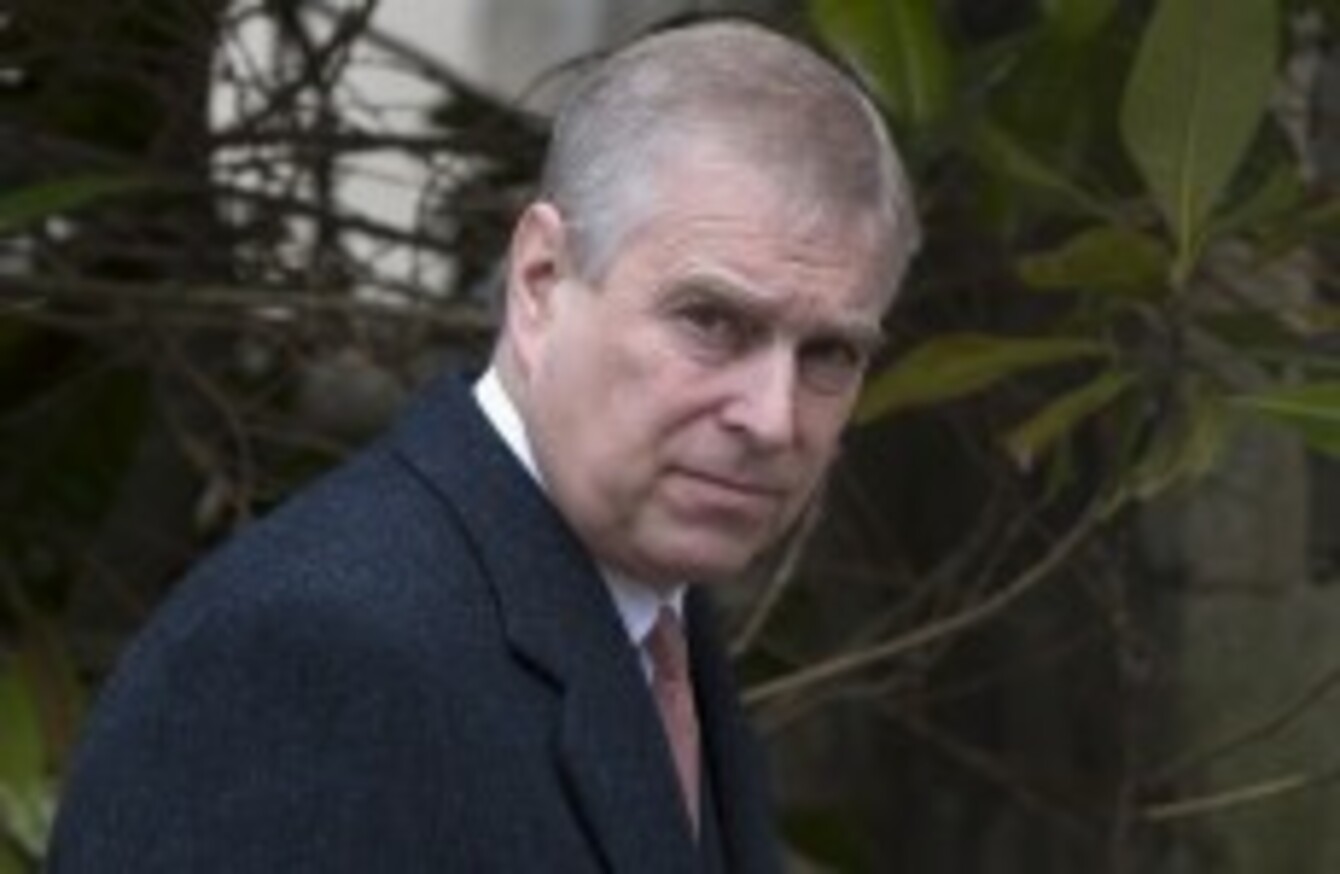 Image: Press Association Images
Image: Press Association Images
AN AMERICAN FEDERAL has judge rejected a bid by two women to join a high-profile sexual abuse lawsuit and ordered scandalous sex allegations against Britain's Prince Andrew and a prominent US lawyer removed from the court record.
US District Judge Kenneth Marra's ruling came in a case involving wealthy financier Jeffrey Epstein. The two women, identified as Jane Does No. 3 and No. 4, claim to be among dozens of women Epstein sexually abused as teenagers at locations ranging from a Palm Beach mansion to a private Caribbean island to a sprawling New Mexico ranch.
The women wanted to join a lawsuit filed by other alleged victims. The lawsuit against the U.S. government seeks to reopen a non-prosecution agreement Epstein reached with federal prosecutors.
Epstein pleaded guilty more than six years ago to state sex offenses and served a 13-month jail sentence, but could have received a much longer prison term if the Justice Department had brought charges.
Federal prosecutors opposed allowing the two Jane Does to join the lawsuit, which was filed in 2008, and Marra agreed.
"Justice does not require amendment in this instance," the judge wrote.
Marra also ordered sensational allegations against Prince Andrew and well-known lawyer Alan Dershowitz, a former Harvard Law School professor, stricken from the court record.
Both denied any wrongdoing, with Dershowitz contending in his own court filings that Jane Doe No. 3 made up sex abuse stories involving him. Buckingham Palace stood by Prince Andrew, the second son of Queen Elizabeth II who is also known as the Duke of York.