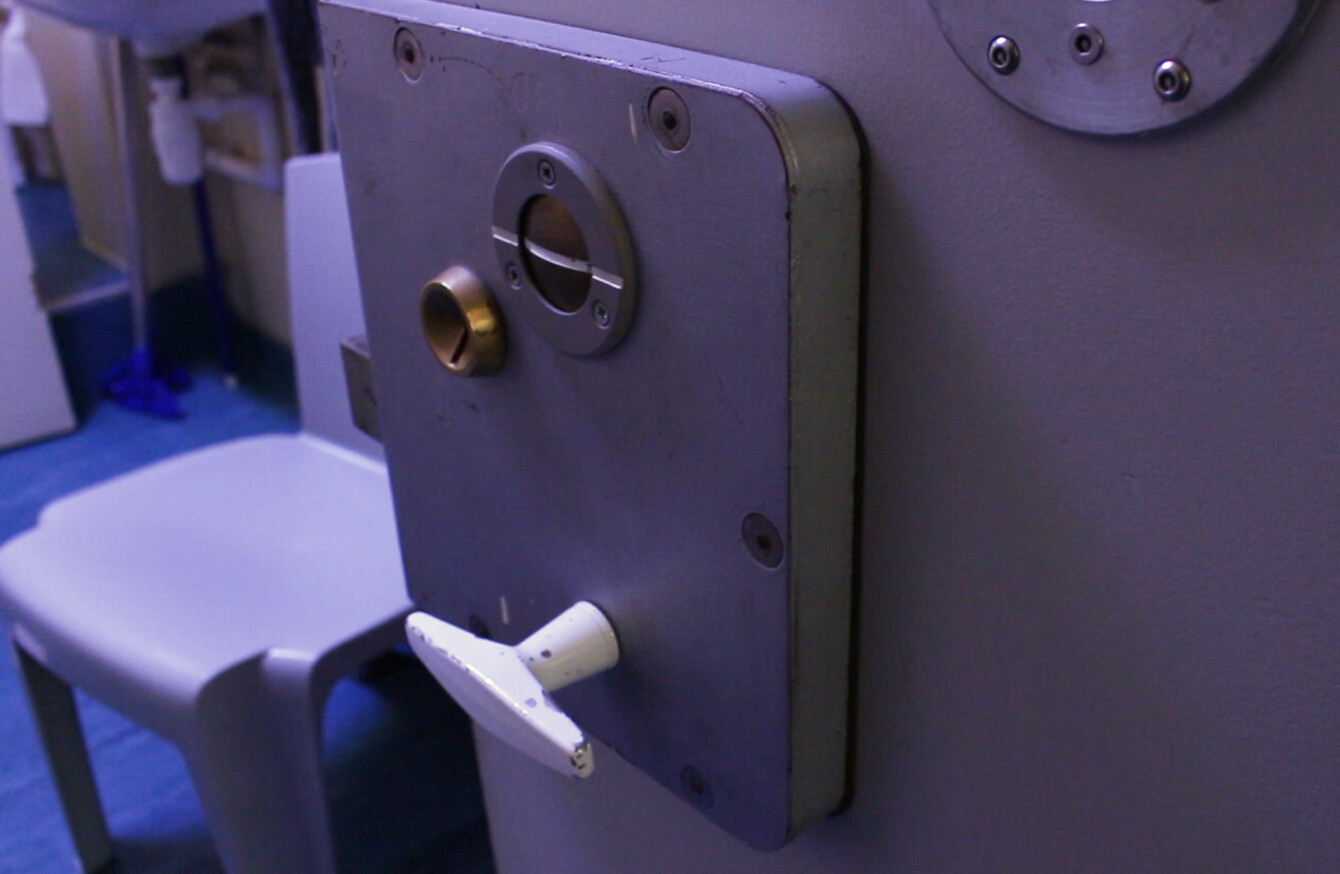 Source: TheJournal.ie/YouTube
WE HAVE BEEN taking a look inside the walls of Mountjoy Prison over the past week, speaking to prison officers about their role in the institution.
TheJournal.ie was also given a quick look inside a prisoner's cell, with their permission.
This is a standard cell which any class of prisoner could be placed in.
It consists of a small desk and chair, a bed, heating, a simple TV, a noticeboard, and in-cell sanitation – 'slopping out' came to an end in Mountjoy in 2013.
Take a look at the video above for a quick tour.
Additional reporting by Garreth MacNamee.