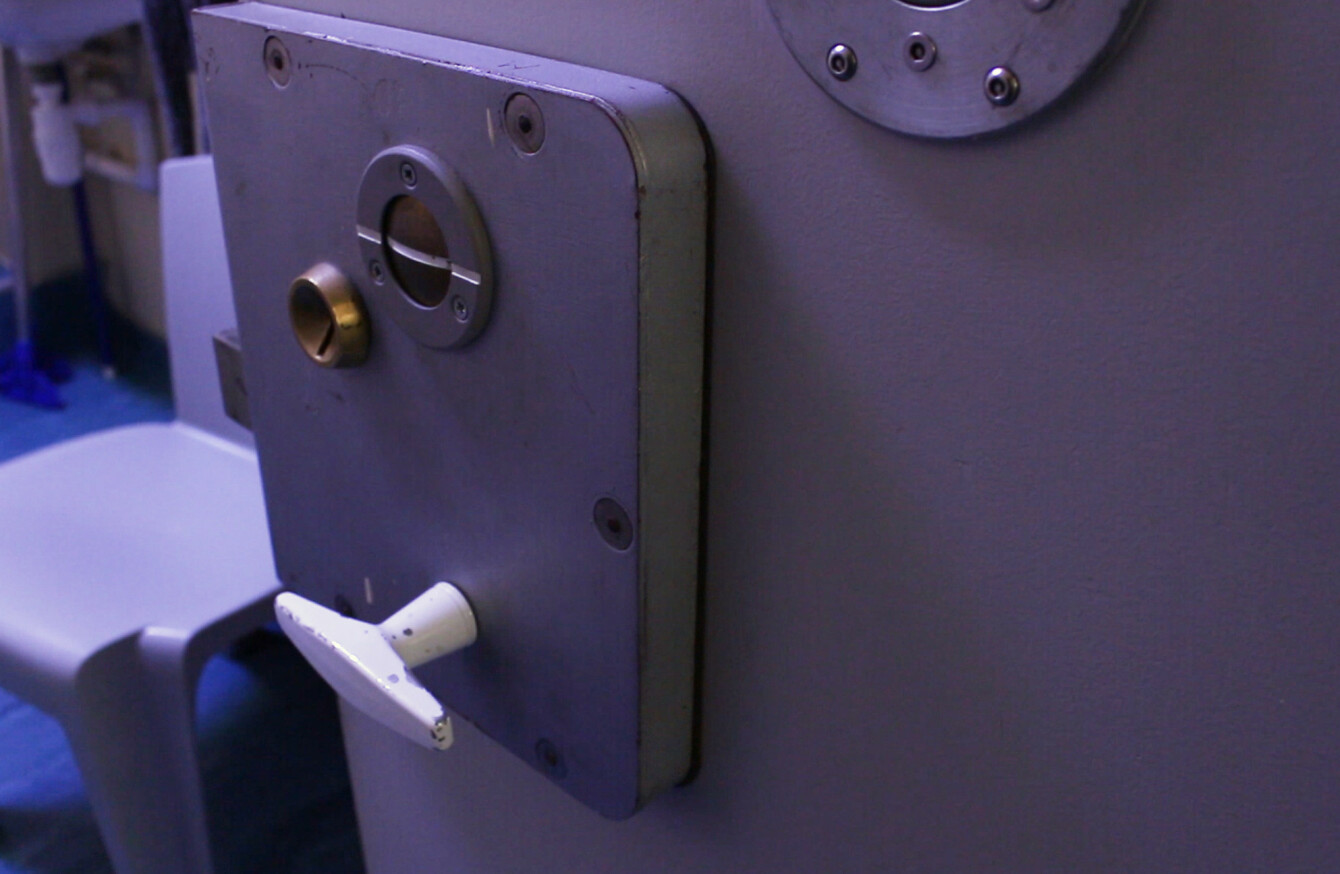 The amount of hooch being seized is decreasing.
Image: TheJournal.ie
The amount of hooch being seized is decreasing.
Image: TheJournal.ie
PRISON AUTHORITIES HAVE called time on the illicit practice of brewing homemade alcohol in Irish jails.
The amount of makeshift booze or "hooch" seized from inmates last year fell by almost 30% to 614 pints.
An average of 1,611 pints of illegal homebrew was confiscated from prisoners each year between 2013 and 2016. However, the total was reduced to 614 pints last year as officers stepped up efforts to tackle the activity.
Hooch or "prison wine" is made by inmates using a number of basic ingredients including water, sugar, fruit and bread. The mix is then left hidden in cells until it ferments.
In 2016, the largest quantity of hooch was seized at Castlerea Prison in Co Roscommon, where the equivalent of 226 pints was confiscated by Irish Prison Service (IPS) officials.
However, figures released under the Freedom of Information Act show that the total haul seized at Castlerea last year was halved to just 108 pints, as prison authorities clamped down on illegal homebrew.
At Midlands Prison in Portlaoise, where detainees include Graham Dwyer and serial killer Mark Nash, the amount of hooch seized fell to just 57 pints last year – compared to 200 pints in 2016.
There was also a marked reduction in the volume of homemade alcohol seized at Mountjoy Prison, where the quantity seized was slashed by over 40% to just 57 pints last year from 97 pints in 2016.
Bucking the trend
Cork Prison bucked the trend, however, and assumed the title of 'party prison' from Castlerea last year, as the equivalent of 266 pints of hooch was seized from its inmates – reflecting an increase of more than 100 pints from 2016.
For the second year in a row, no homebrewed alcohol was found at the Dóchas Centre in Dublin last year, where female offenders are detained. Similarly, there were no seizures of hooch at Arbour Hill, which houses male sex offenders, among others.
Hooch can be made from a variety of makeshift ingredients including apples, oranges, potatoes and bread; which provides the yeast required for the fermentation process.
A sock can be used to separate the pulp from the liquid, and the finished product can be extremely potent depending on the amount of sugar used and the length of time it is left to ferment.
Prison brewing is a dangerous process that has been known to cause outbreaks of botulism – a disease caused by bacteria produced during the fermentation process. Its symptoms can include muscle weakness, paralysis and blindness.
In the UK, some prisons have banned inmates from buying large quantities of fruit – especially apples and pears – in order to prevent their use in the brewing process and clamp down on the production of hooch.
The IPS has said that extensive efforts are made to reduce the flow of contraband in Irish jails, and this has resulted in a reduction of illicit items seized in recent years.
"A range of enhanced measures including the establishment of a dedicated group of staff was introduced in May 2008 with the aim of reducing the supply of contraband into our prisons," it said.
This included the introduction of security screening areas in all closed prisons, the introduction of a canine unit, increased searching of cells and their occupants, and the installation of nets over exercise yards.