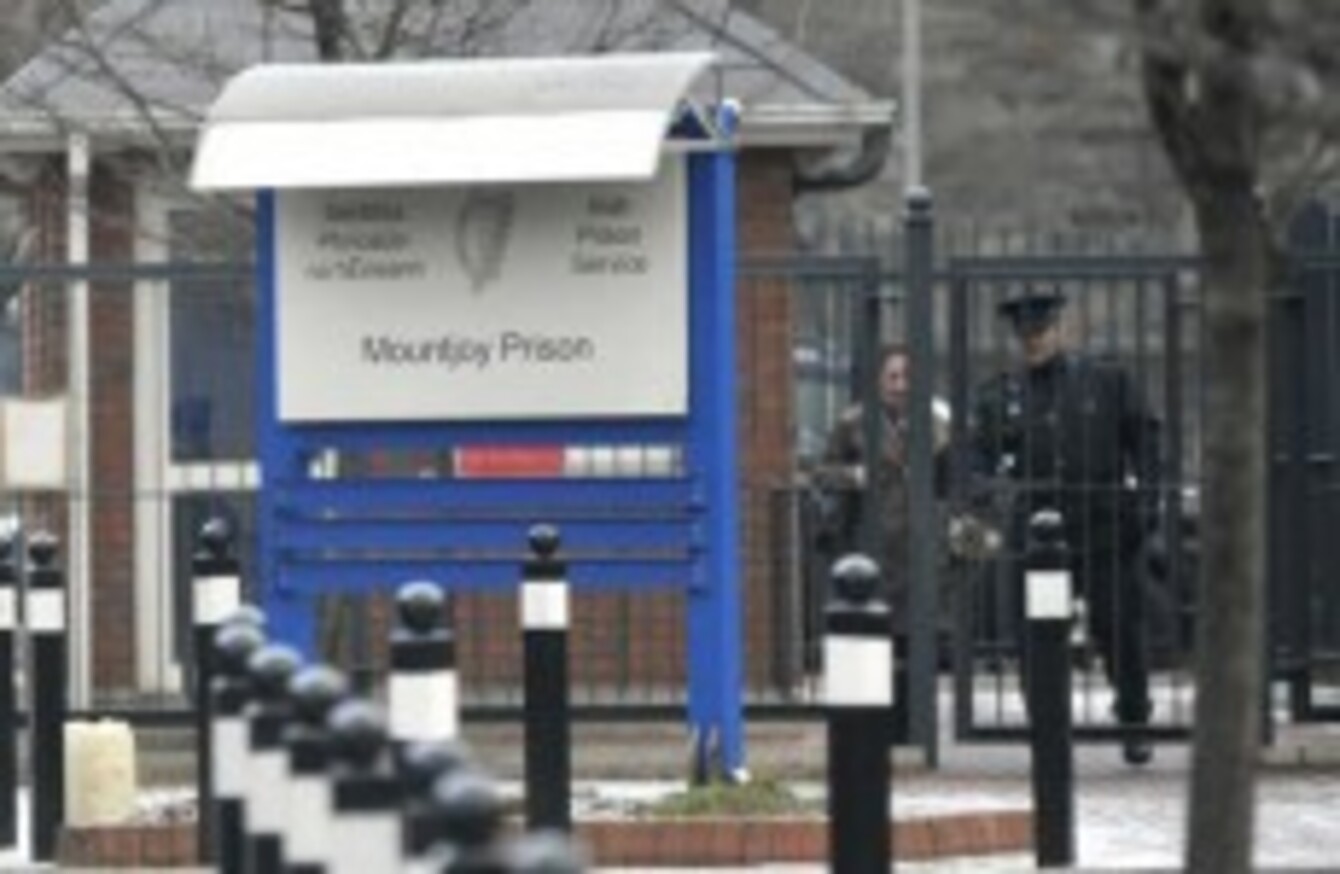 File photo of Mountjoy Prison in Dublin.
Image: Sasko Lazarov/Photocall Ireland
File photo of Mountjoy Prison in Dublin.
Image: Sasko Lazarov/Photocall Ireland
THE INSPECTOR OF PRISONS has severely criticised prison overcrowding, the practice of slopping-out and the detention of juveniles alongside adults in his annual report for 2010.
Judge Michael Reilly also criticised how the deaths of prisoners in custody are investigated.
Reilly complained of a lack of consistency in investigations into the deaths of Irish prisoners across the Irish prison system and said the investigations "did not meet the requirements of international best practice".
He has given the prisons until 1 July to introduce procedures to death with prisoners' deaths, as well as for the appropriate use of special cells and the introduction of disciplinary procedures:
If, after that date, I find that best practice is not being followed or that the guidance that I have given is being ignored I will be led to the inescapable conclusion that [prison] management is indifferent to their obligations to adhere to best practice.
Mountjoy must stop its practice of 'slopping out' by the end of the year, by which time all prisons should have in-cell sanitation.
The inspector visited all 14 Irish prisons unannounced between September and December 2010 before compiling this report. He mentioned Castlerea, Cork, and Limerick Prisons and the Dóchas Centre as facilities which cause him particular concern.
'Helpful' report
Launching the report, Minister for Justice Alan Shatter described it as balanced and helpful. "There is no doubt overcrowding presents a significant challenge within our prison system," Shatter said.
The minister said he was also committed "to addressing the issue of in-cell sanitation", adding that the Irish Prison Service is involved in an "extensive project" to upgrade over 100 cells in Mountjoy Prison by the end of this summer.
He said he had also set up a committee to review the proposed Thornton Hall prison project, under which prisoners would be moved out of Mountjoy to a new facility.
Mental health concerns
In a separate report, Judge Reilly said he agreed with the Committee for the Prevention of Torture's position that deficiencies have been identified in the standard of healthcare provided in a number of Irish prisons.
He said that from 1 July 2011, he expects all prisons and "those response for the provision of healthcare" to be aware of their obligations in providing healthcare. They should also be aware of best practice in this area.
The Irish Penal Reform Trust (IRPT) said in a statement that it "strongly welcomes" Reilly's statement that he will take a more robust enforcement role over detention conditions. The organisation also expressed its concern at the continuing practice of detaining people with mental health problems in in appropriate prison settings.