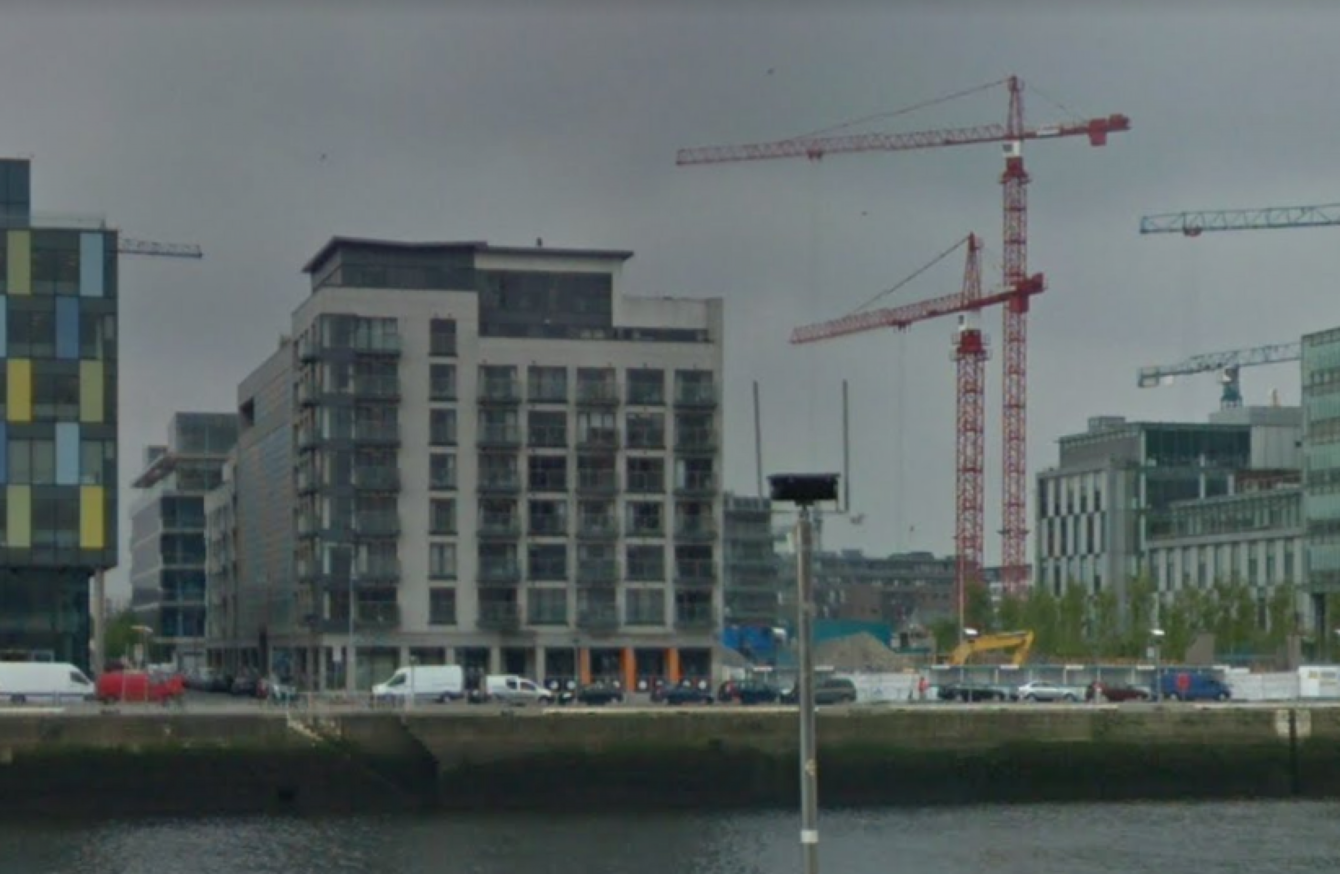 77 Sir John Rogerson's Quay
Image: Google Maps
77 Sir John Rogerson's Quay
Image: Google Maps
ONE OF IRELAND'S largest property companies has added to its Dublin city centre portfolio.
Hibernia REIT has paid €28.7 million to buy 77 Sir John Rogerson's Quay (77 SJRQ).
After transaction costs and refurbishment, the company will spend around €31.6 million
77 SJRQ is a six-storey office building of 34,400sq foot with 20 basement car parking spaces which was constructed in 2004. The building is situated towards the eastern end of Dublin's south docks where a number of large development projects are nearing completion.
Hibernia is acquiring the building vacant and expects to spend €500,000 on improvement works: including these the purchase price equates to a capital value of €850 per square foot for the office space.
Separately, Hibernia has agreed to let the entire building to a subsidiary of International Workplace Group plc (IWG, formerly Regus) on a 25-year lease.
IWG will pay initial rent of €1.8 million a year and will receive nine months rent free: the lease is expected to commence in mid 2018. T
Kevin Nowlan, Chief Executive Officer of Hibernia REIT, said:
"We are delighted to be acquiring 77 SJRQ and welcoming IWG as a long-term tenant.
"The eastern end of the south docks is undergoing a transformation with several large development projects approaching completion and occupiers such as JP Morgan and Indeed.com joining State Street, Accenture and AirBnB in the area. The simultaneous agreements show Hibernia's ability to drive value through combining our asset management and deal sourcing capabilities."
The acquisition follows the company's sale of The Chancery building last month for €23.8 million.
Hibernia owns a number of buildings in Dublin including the Observatory Building, The Forum and One Dockland Central.