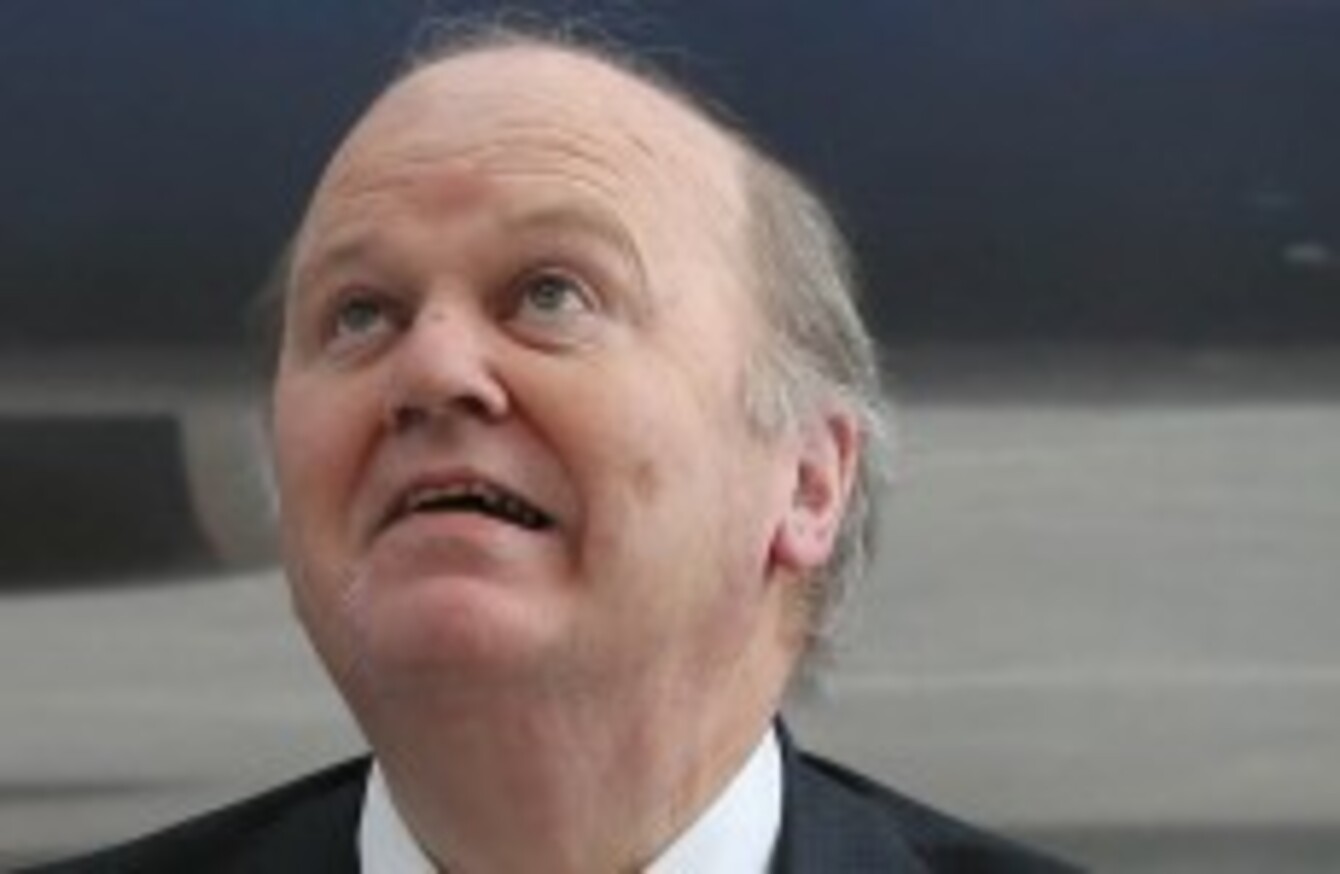 Image: Niall Carson/PA Wire
Image: Niall Carson/PA Wire
Updated 9.23am
THE FINANCE MINISTER has denied suggestions that a property bubble is developing in Dublin.
Mortgage arrears were also discussed by the Finance Committee, with Ulster Bank revealing that a split-mortgage product could be offered to retired customers.
Speaking in the Dáil, Minister Michael Noonan outlined that property prices nationwide are also still 47 per cent lower than their peak in September 2007.
He added that although prices and rents have risen over the past two years, the increase pales in comparison to those from the boom years.
The level of mortgage lending, which he said increased dramatically leading into the last property bubble, is also 8 per cent of its peak of €2.4 billion in 2006.
The minister outlined four main reasons why their isn't a property bubble:
Property prices nationwide are still 47 per cent lower than their peak in September 2007.
Prices in Dublin are 50 per cent lower than their 2007 peak.
The value of mortgage lending in 2013 is 8 per cent of the 2006 level and has not risen dramatically.
Although rents rose 2 per cent in 2012 and 6 per cent in 2013, they're the same level as January 2003.
Noonan also noted a number of measures introduced by government to alliterate a shortage in housing stock.
"These included, subject to state aid approval," he explained, "the extension of the living city initiative to include Cork, Galway, Kilkenny and Dublin and the broadening of eligibility criteria to include all buildings built prior to 1915."
He added that Nama is releasing property market "that takes account of the market's capacity to absorb them".
The minister had been questioned on the topic by People Before Profit TD Richard Boyd Barrett, who accused Noonan of showing "an unwillingness to acknowledge the seriousness of the issue".
Split-mortgages
The Finance Committee also touched on the subject of property yesterday, with Ulster Bank's Chief Risk Officer Stephen Bell revealing that approaches had been made to the Central Bank on offering retired customers a split-mortgage product.
David Hall of the Irish Mortgage Holders Organisation (IMHO) told this website as long as these are affordable, it would be a positive move.
However, the focus should be on mortgage-to-rent schemes.
He also accused the Ulster Bank of "moving their customer care centre down to the Four Courts", as the bank detailed how over 4,000 mortgages are currently in 'legal processes'.
"The mortgage-to-rate system needs to be urgently reviewed," he said, noting that it's a 'very helpful product' but is taking too long to process.
"When you have 4,000 repossessions going on you shouldn't be focused on a split product".
He added a benchmark against the state pension would be important for split-mortgages in retirement, and warned that some have complex conditions.
Originally published 8.36am