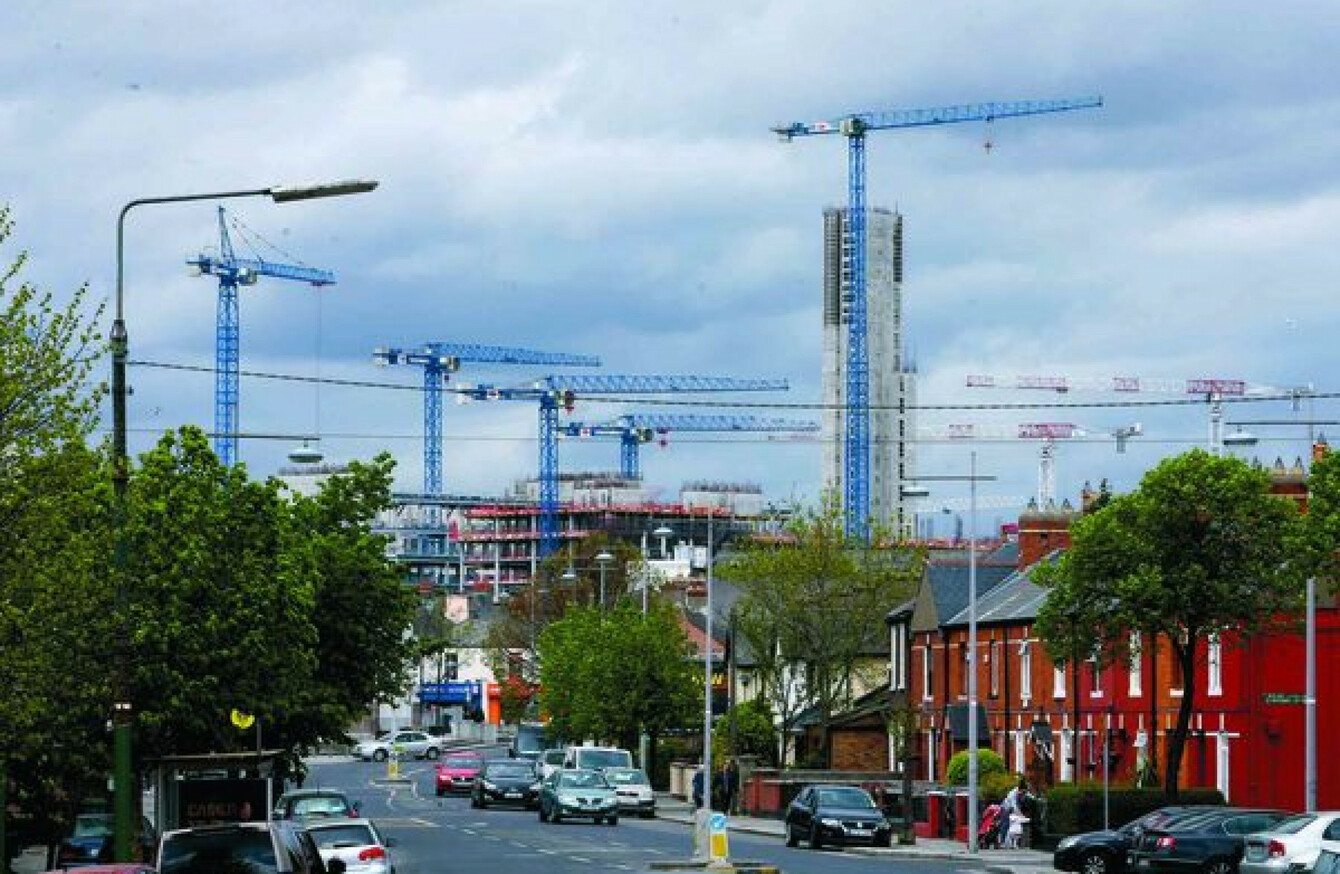 Image: Sam Boal
Image: Sam Boal
IF YOU'VE BEEN trying to navigate the housing market during the last few years, it hasn't always been easy – housing shortages have made things difficult for both renters and buyers. 
The good news as we head into 2019 is that those shortages are slowly getting smaller, giving us more choice when it comes to where and how we live. That's all according to economist Ronan Lyons, who last week took a look back at property in 2018.
Here's how he shares his thoughts on how the property market will change in 2019.
1. There will be more houses available to buy
As Lyons told us last week, 2018 was one of the first years where we saw the shortage of homes for sale ease up a little, and 2019 looks to continue that trend even further: "We'll see a big increase in homes for sale, particularly towards the end of the year when there will be significantly more."
This is going by the planning permissions that were granted around three years ago -  which Lyons cites as the average time for new homes to come on the market. Are things getting better? Not exactly, explains Lyons:
It's more that the rate at which things are getting worse is going to slow down – the increase in construction means the housing shortage will get smaller in 2019.
2. … And more apartments (in wealthier areas of Dublin)
However Lyons warns that this doesn't necessarily mean "we're building what we need, where we need" – he reminds that we actually have a surplus of family homes and a lack of almost every other types of accommodation. But the market has improved for those looking to downsize, as Lyons explains:
"There will be a number of apartment blocks in the wealthier areas of Dublin, the first wave of of which will be for sale rather than rent." These will spring up in areas such as Castleknock, Terenure and Rathgar. Big rental developments such as Cherrywood "are still 18 months away from anyone moving in."
3. We'll see more construction planned outside Dublin
Lyons says that although the market will still be dominated in Dublin – which is seen by developers as currently more viable than elsewhere, we'll start to see the apartment market pick up in our other cities.
"We'll see more planning permission granted outside the greater Dublin area", such as apartment developments breaking ground in both Cork and Galway.
4. Renters will get a little more legal protection
Next year will see the introduction of penalties of up to €30,000 brought in for landlords who breach rent caps (Lyons explained last week why rent caps haven't been as effective as we'd hoped), which is a step in the right direction but not a solution.
"I think sitting tenants already have it pretty good as many landlords already abide by these laws and it's difficult to see how it will have a big impact on moving tenants," he says.
5. The Airbnb clampdown won't make that big of a difference
As of June 1, 2019, we will also see a tightening of 'Airbnb laws' which seek to enforce a 'one host, one home' policy for users – meaning that they cannot use the platform to rent additional properties which could be used by renters throughout the year. But don't hold your breath if you're expecting it to really alleviate the housing shortage, says Lyons:
"There will probably be a small effect but the size of Airbnb stock is grossly overstated. People talk about 5,000 homes in Dublin being on Airbnb." Lyons says that the full-time housing on the site is more in the realms of 1,000-1,500 homes, which is equivalent to about a week's worth of demand.
Read what Ronan Lyons had to say about the changes we saw within the property market in 2018 here…